The Italian automaker Alfa Romeo has a long tradition of producing high-end sports cars that are beloved by fans all around the world. Alfa Romeo is well-known for producing stylish and exciting automobiles, from classic roadsters to cutting-edge sports sedans. Taking into account their overall excellence in performance, style, and desirability, this article will rank the top 10 best Alfa Romeos ever produced.
This list has something for everyone, from the most devoted Alfa Romeo fan to the one just learning about the brand. So, without further ado, let's dig in and find out which Alfa Romeos made it to the top.
10. Alfa Romeo Giulia Quadrifoglio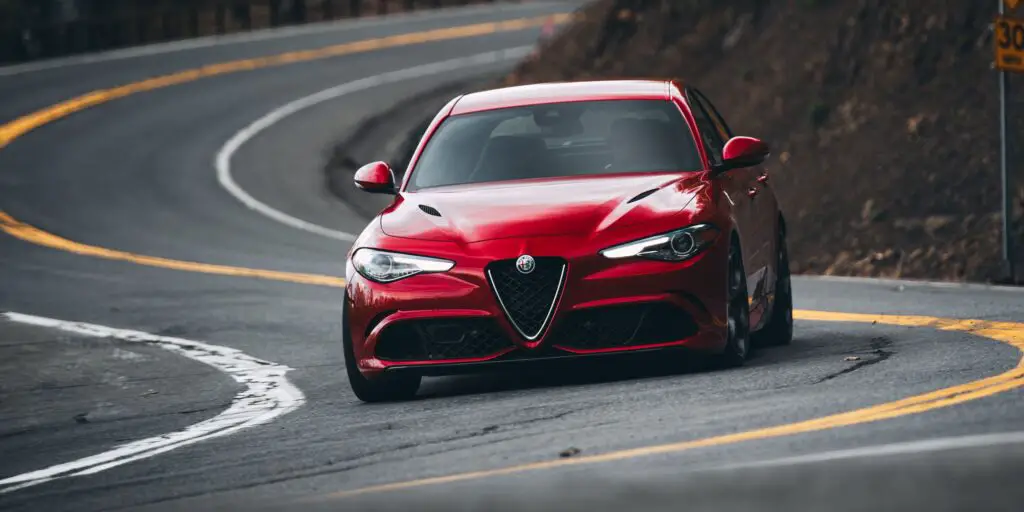 If you're looking for a high-performance sports sedan, go no further than the Alfa Romeo Giulia Quadrifoglio. It easily earns a spot among our top 10 best Alfa Romeos.
The twin-turbocharged V6 engine in this car produces 505 horsepower, making it a serious contender on the road. Sharp handling and a well-tuned suspension make the Giulia Quadrifoglio a blast to drive on twisty roads.
Its design gives the Giulia Quadrifoglio a sporty and authoritative stance on the road, with its sharp edges and firm contours. In every respect, the Alfa Romeo Giulia Quadrifoglio is a first-rate sports sedan.
9. Alfa Romeo Spider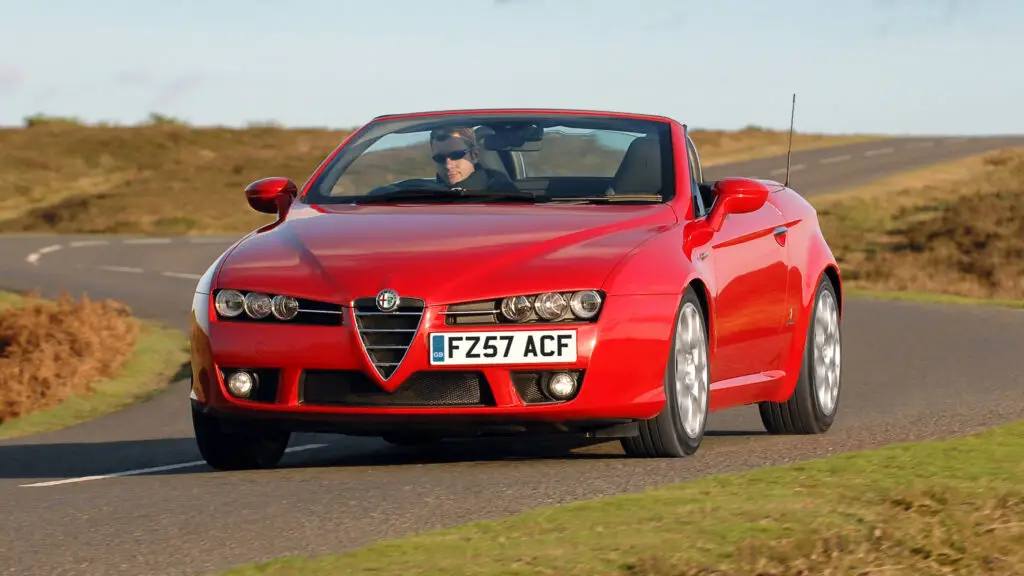 There's a reason why the Alfa Romeo Spider has been a head-turner for decades: its look is both traditional and modern. As such, it should be no surprise that it ranks among our top 10 greatest Alfa Romeos.
Whether traveling on the highway or winding through the countryside, the Spider's economic engines will keep you comfortable and entertained. The Spider's sleek and sporty appearance guarantees to grab people's attention wherever it travels.
The Alfa Romeo Spider is a car that no one should pass up on, whether they are collectors of vintage automobiles or just lovers of open-top motoring.
8. Alfa Romeo 8C Competizione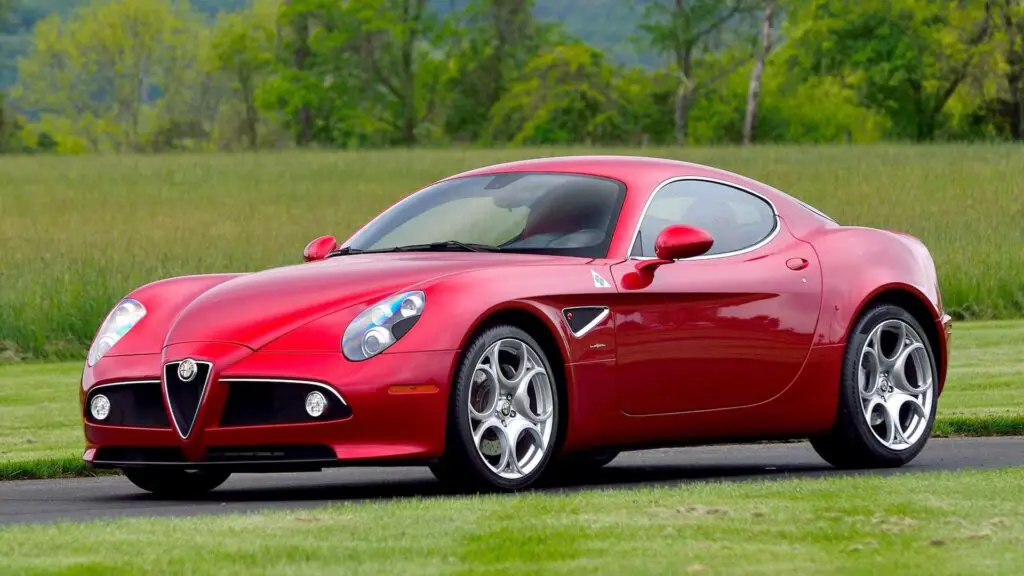 The 8C Competizione, a limited-edition supercar, is one of the best Alfa Romeos ever made and one of our top 10 picks. A real engineering marvel, the car's 4.7-liter V8 engine generates 450 horsepower and allows it to reach speeds of roughly 190 miles per hour.
There is no mistaking the 8C Competizione for anything else on the road thanks to its bold front grille and muscular body lines. The Alfa Romeo 8C Competizione is a one-of-a-kind supercar that is admired for its speed and beauty.
7. Alfa Romeo Giulietta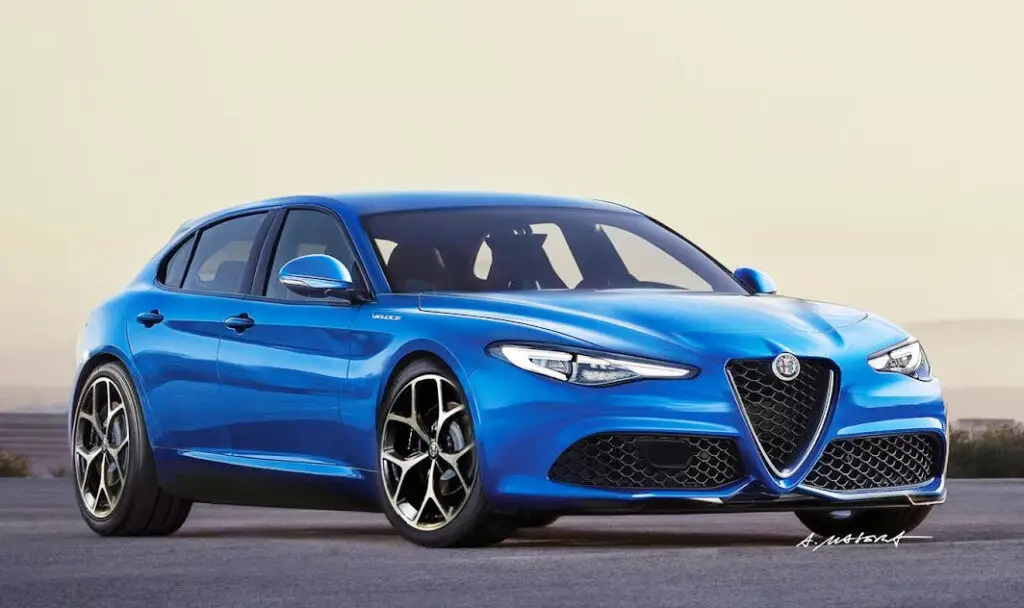 The compact hatchback Alfa Romeo Giulietta is one of our top 10 favorite Alfa Romeos of all time. The sleek design, variety of efficient engines, and precise handling make this car a joy to operate.
The Giulietta commands respect on the road because of its sophisticated and sporty design. It looks modern and has a distinctive grille up front. In either role, the Alfa Romeo Giulietta shines.
6. Alfa Romeo Stelvio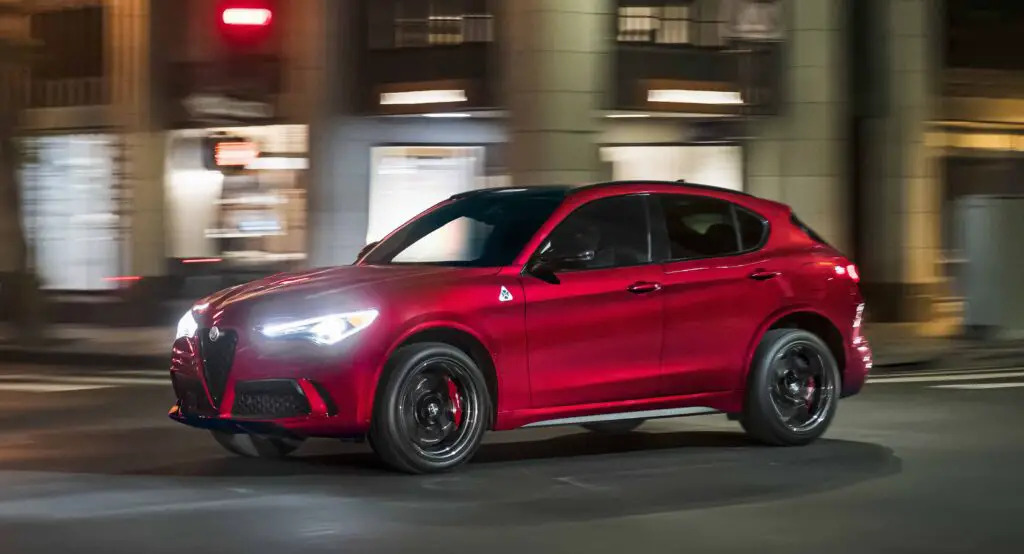 The Alfa Romeo Stelvio, a small premium SUV, is a popular model. This automobile will undoubtedly draw notice wherever it goes due to its exceptional speed, adaptability, and beautiful appearance.
The Stelvio comes with a selection of powerful engines, including a V6 with 505 horsepower that will put a smile on any car enthusiast's face. The cabin of the Stelvio is spacious and opulent, making it a fantastic choice for long-distance travels with a big party or for individuals who value premium amenities.
The Alfa Romeo Stelvio, the Italian automaker's flagship SUV, hits all essential design and performance notes.
5. Alfa Romeo 4C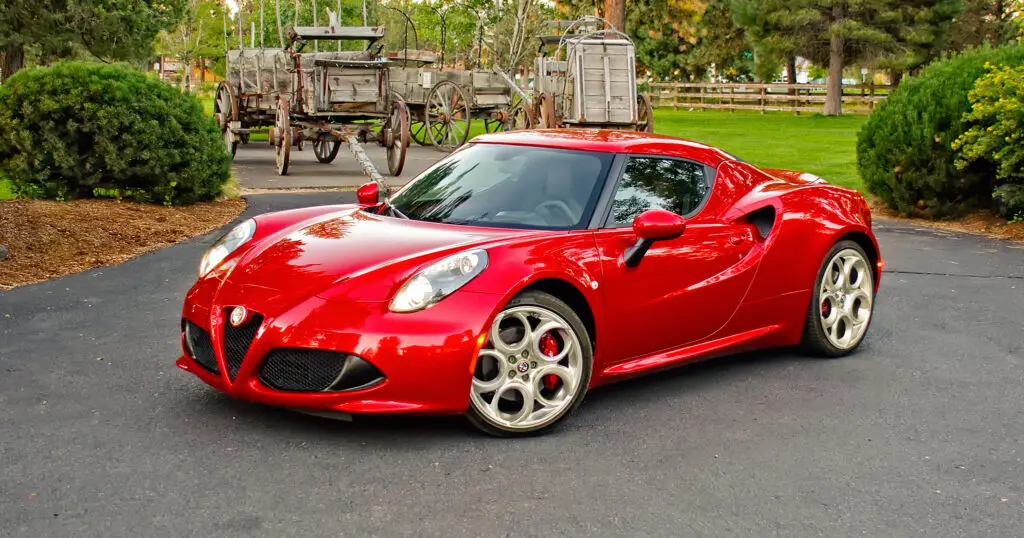 The magnificent 4C is ranked fifth on our list of the greatest Alfa Romeos ever made. This mid-engine sports vehicle is a veritable powerhouse with a turbocharged four-cylinder engine producing 237 horsepower and a top speed of 160 mph.
The carbon fiber chassis and precisely calibrated suspension of the 4C make it a joy to drive on twisty roads, and its sleek, aggressive look is likely to turn heads wherever it goes. If you enjoy driving or admire high-performance sports cars, the Alfa Romeo 4C is a must-have.
4. Alfa Romeo Montreal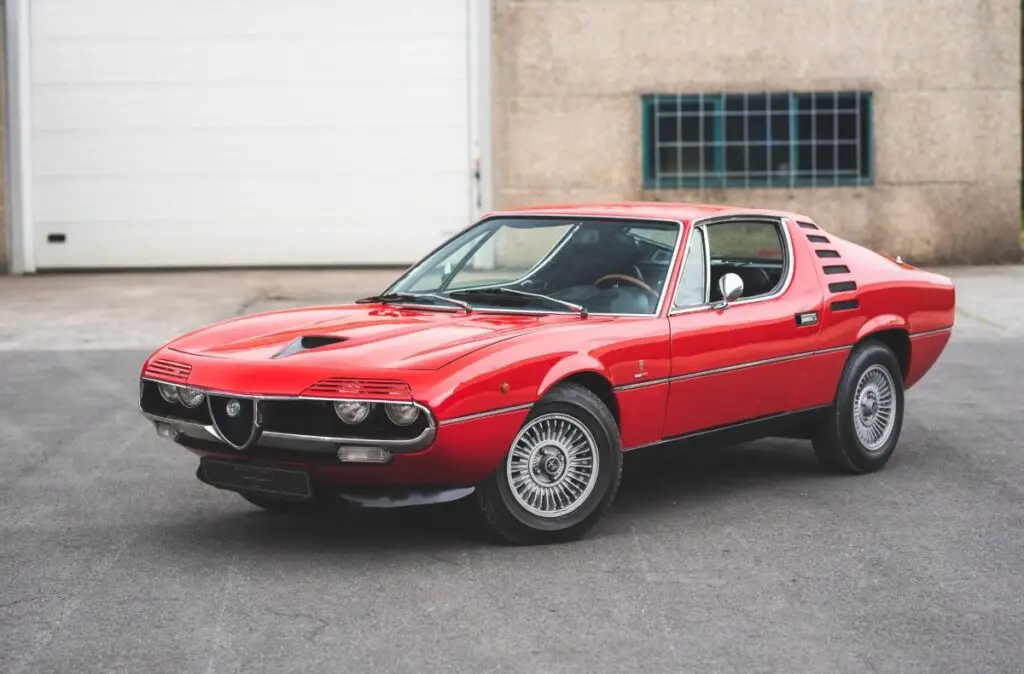 From its inception in 1970 until its discontinuation in 1977, Italian carmaker Alfa Romeo produced the Montreal sports vehicle. One of the most aesthetically pleasing automobiles of its era, it was designed by Marcello Gandini, the man responsible for the Lamborghini Miura and Countach.
The Montreal's spectacular design is one of its most striking characteristics. It's long and low, with a sleek and aerodynamic body. The automobile features a wide variety of eye-catching design elements, including pop-up headlights, quad tailpipes, and a one-of-a-kind hood scoop.
3. Alfa Romeo GTV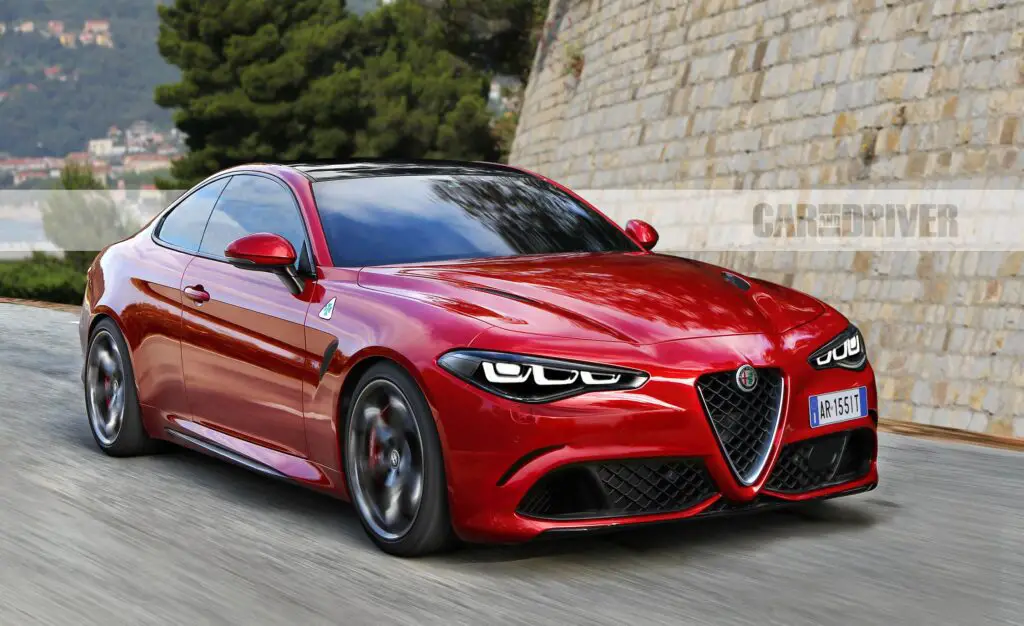 For decades, sports car lovers have flocked to the Alfa Romeo GTV. The combination of its sporty looks and the potent engine makes for an exhilarating ride on any road.
The GTV's appearance is unique thanks to its sharp contours and aggressive posture, and the inside is similarly stunning with its high-quality materials and roomy, relaxing cabin. The Alfa Romeo GTV is a must-see if you are shopping for a sports coupe focusing on both form and function.
2. Alfa Romeo 155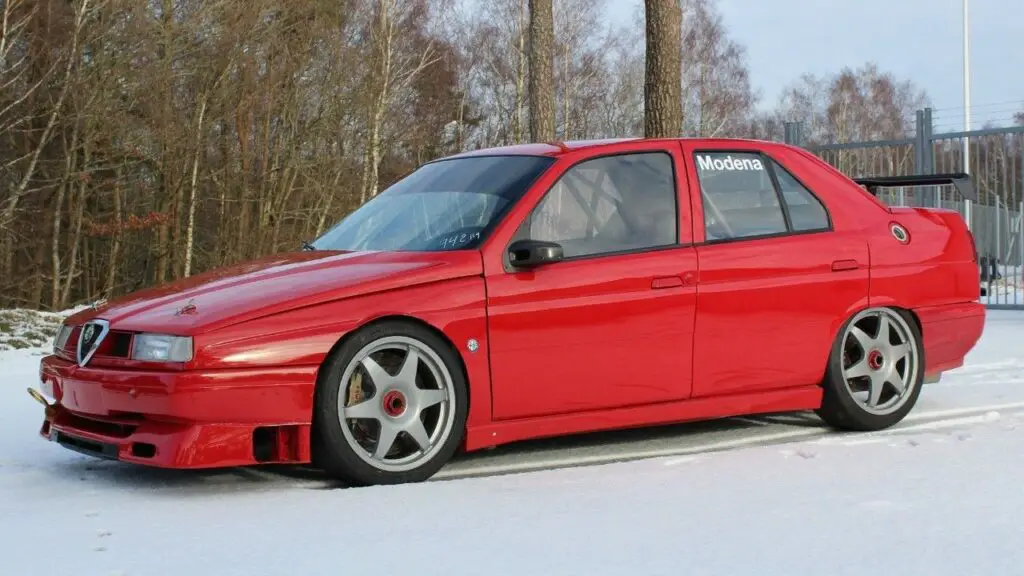 The 155, a compact executive car, was produced by Italian automaker Alfa Romeo from 1992 to 1997. In order to make room for this new model, manufacturing of the 75 was halted, which had been going strong since 1985. The 155 was available in sedan and station wagon body styles with a wide variety of inline-four and V6 engines.
One of the 155's best features was its athletic build. The trademark Alfa Romeo triangular grille and a large red "Alfa" badge were integrated with the sleek, aerodynamic exterior design. The 155 included comfortable seats, an uncluttered dashboard, and advanced safety features like electronic stability control (ESC) and a traction control system.
1. Alfa Romeo Giulia Super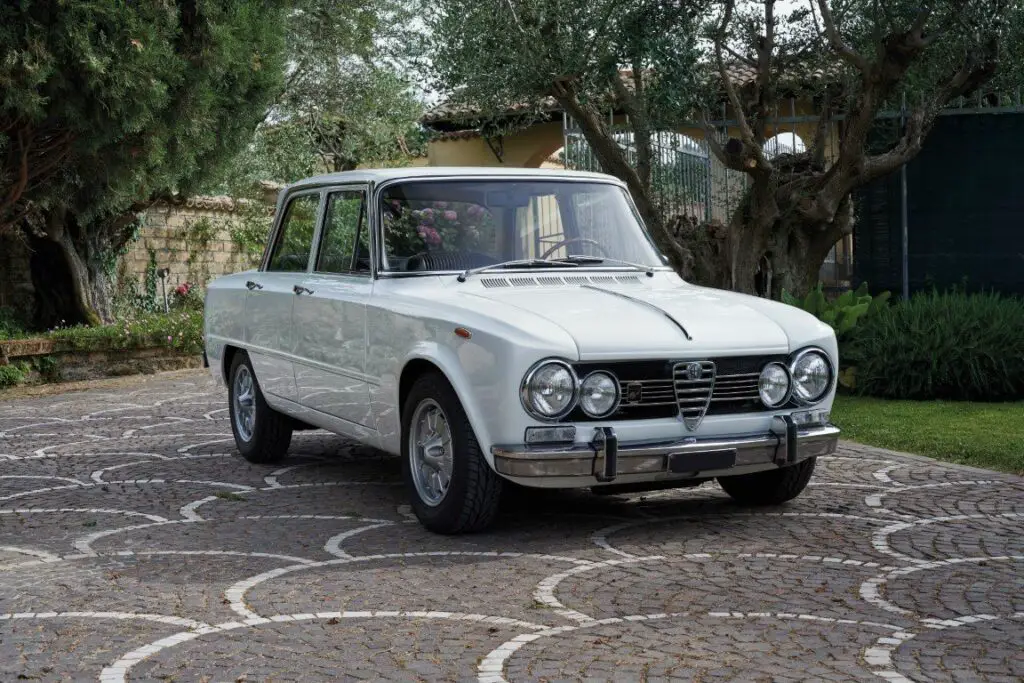 An icon of Italian sports sedans, the Alfa Romeo Giulia Super has been produced for over six decades. First released in 1962, it competed with Giulietta, the company's flagship model, as a more inexpensive and approachable option. The Giulia Super has seen various revisions and redesigns over the years, but its sporty and fashionable vibe has remained unchanged.
The Giulia Super stands out from the crowd thanks in part to its aerodynamic and stylish exterior. It has a commanding presence on the road because of its low and broad stance, long hood, and short rear deck. The vehicle's athletic and refined appearance is a result of a number of carefully considered design details, such as the trademark Alfa Romeo grille, quad exhaust tips, and alloy wheels.