Getting an electric car a few years ago might have got you all riled up, given some of the things you'd have to put up with if you were utilizing one of the first models of electric vehicles. On the other hand, new users won't have to worry about this because improvements have been made, and newer EV models now have driving ranges that could even give some gasoline-powered cars a run for their money.
The driving range of an electric car has always been a concerning subject. So, it's always understandable when consumers ask the question: "how long is its range?" before deciding to commit to the vehicle financially. The world's increasing interest and demand for electric cars have put EV manufacturers on their toes, making them realize how crucial the battery capacity is and how efficient they have to be. Longer real-world driving ranges combined with fast charging sound reliable and convincing enough to get most potential EV owners to make the switch.
To travel a long distance today, you'll need a gasoline-powered SUV or something similar, but things are changing, thanks to the wonders automakers are now coming up with in the form of electric vehicles. EVs now offer longer driving ranges which allow them to travel a long distance without stopping, and things will only get better. Earlier this year, Mercedes-Benz unveiled the Vision EQXX concept car, which can travel more than 660 miles (1000km) on a single charge. Also, EV batteries used to take a long time to charge, but we've seen a major improvement in this department, thanks to DC fast-charging tech, which is capable of charging an EV's battery up to 80% in less than 20 minutes for most cars.
So, if you're looking to make the switch, we've compiled a list of the longest-range electric cars on the market in 2022.
10. Ford Mustang Mach-E (314 Miles)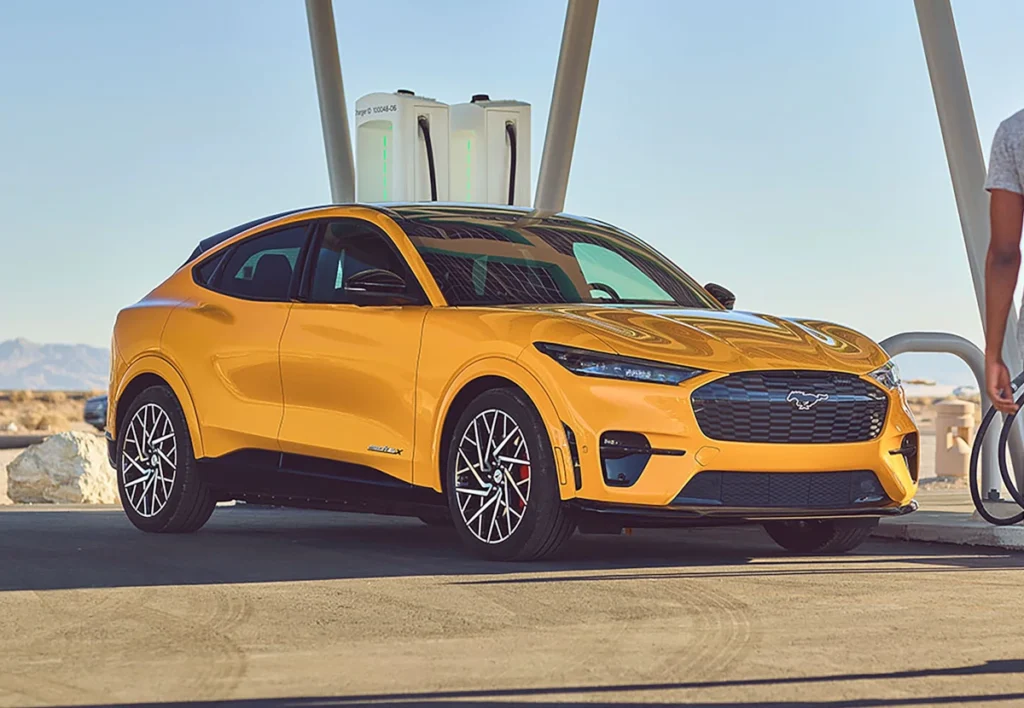 Voted the North American Utility Vehicle of the Year 2021, the all-electric SUV has left a good impression in the minds of many with its amazing performance and exceptional long range. Despite costing up to $43,895 USD (starting MSRP), it's evident that vehicles like this always prove to be a good bargain, even if you take its amazing design out of the picture.
Its EPA-estimated range of 315 miles is enough to convince anyone how great of an SUV it is. With its standard 70kWh battery, you can enjoy 346 horsepower and up to 428 lb-ft of torque on the electronic all-wheel drive. One of the quickest accelerations you can get in an EV with this range – it only takes 3.5 seconds to race up to 60mph from a standstill point on the GT Performance Edition.
9. BMW iX (324 Miles)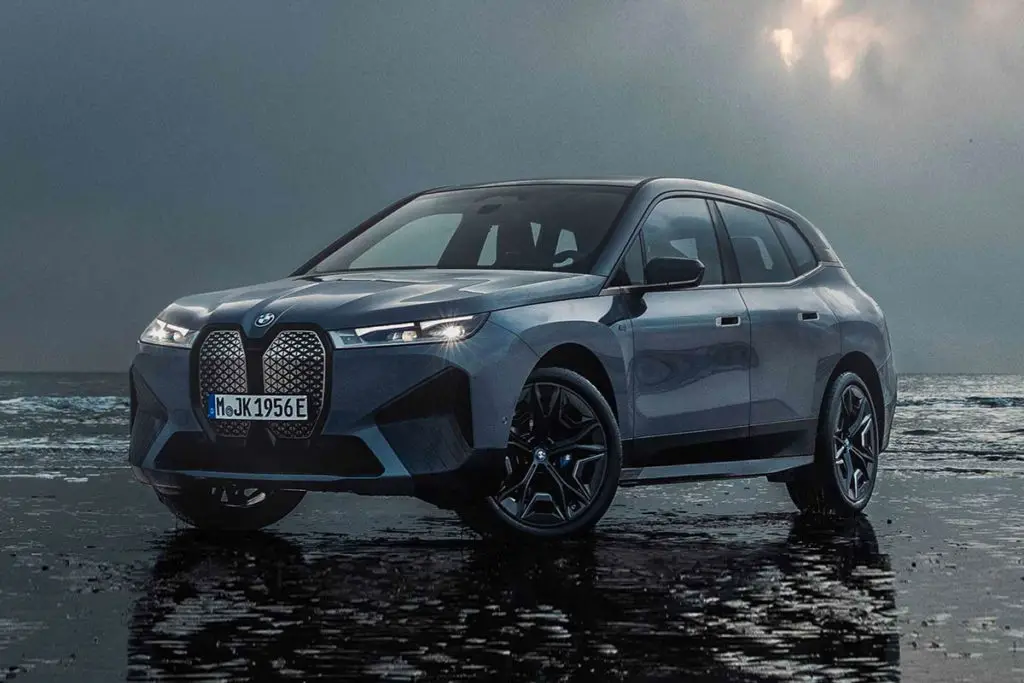 Undoubtedly one of the most beautiful and best-performing electric cars on the market, BMW has continuously shown it is serious about its commitment to cut down carbon emissions by 2030 significantly. With EVs as good-looking and efficient as the BMW iX, we will get ICE cars.
While you may not get up to 324 miles if you opt for the iX M60, which only has up to 280 miles of range, the iX xDrive50 offers the longest miles, giving you complete confidence when you're on road trips and short commutes. It's dual-motor AWD produces a maximum horsepower of 610 hp and 811 lb-ft of torque. If you combine these with its 0-60 mph time of 3.6 seconds, you have one of the best EVs you can get your hands on.
8. Skoda Enyaq iV 80 (331 Miles)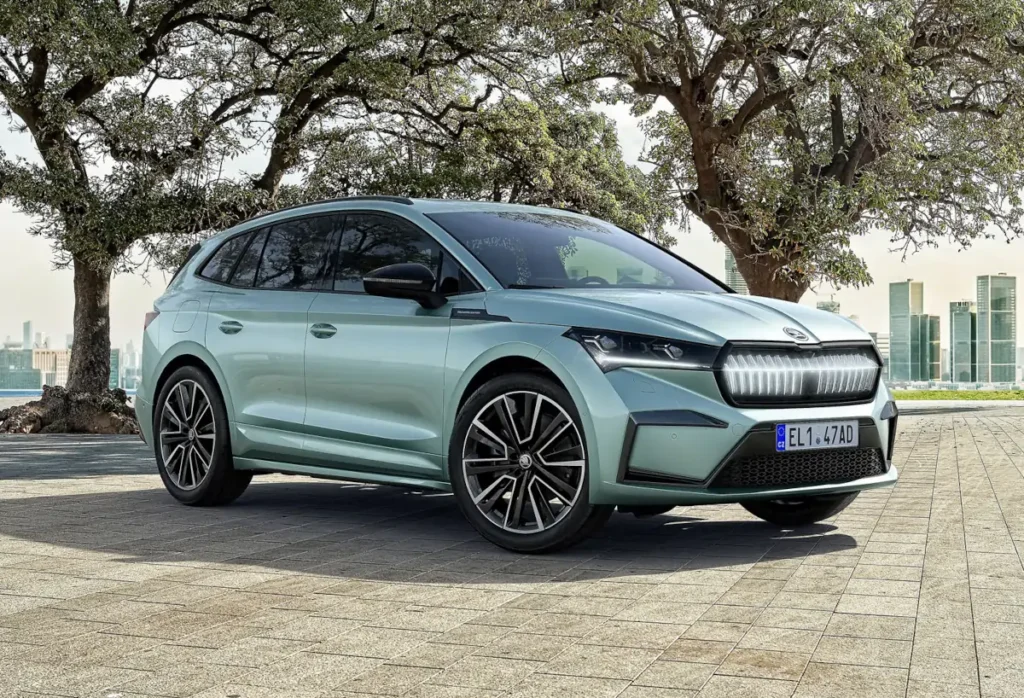 If you're a big fan of performance, design, and comfort, you'll find the Skoda Enyaq iV 80 particularly appealing because it perfectly combines all three. With an integrated range of 331 miles and electric consumption of 3.6 – 3.8 mil/kWh, the Enyaq iV 80 is the perfect example of what future SUVs would be like.
Pricing starts from $52,620 USD and can go up to $61,480 USD if you decide to go for the iV 80x SportLine.
7. Tesla Model X (348 Miles)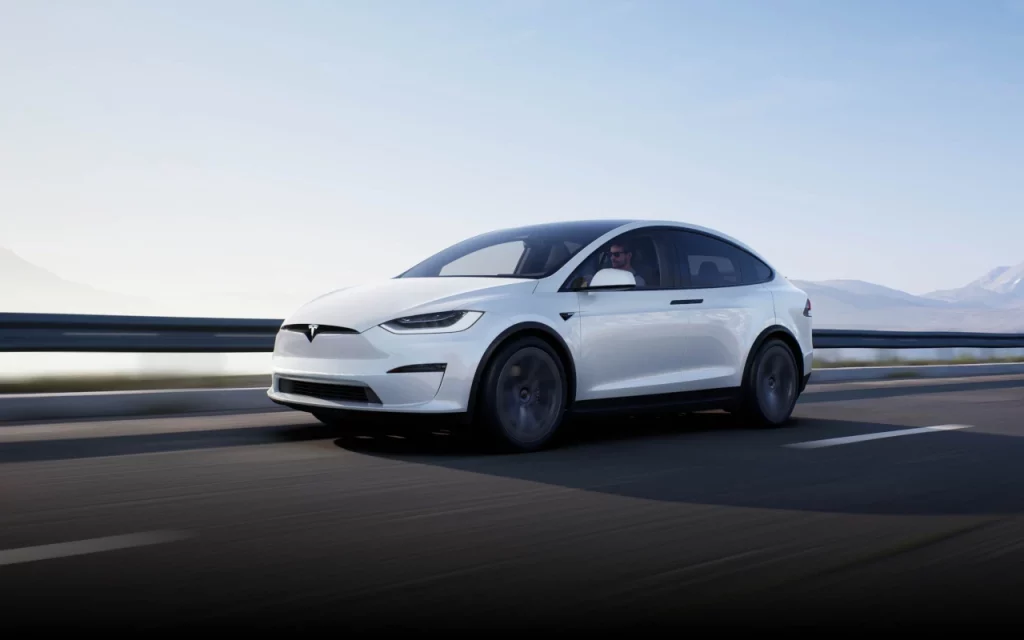 Tesla is setting an example for other EV manufacturers to follow. It's evident with the wonders the automaker has been doing with the Model X. Packed with enough performance stats, such as the acceleration of 0-60mph in fast 2.5 seconds, the 348 miles of range is not the only plausible thing about one of Tesla's best EVs.
Suppose you think performance and long-range are what the Model X is all about. In that case, you should explore its wireless gaming that offers up to 10 teraflops of processing power, giving you access to in-car gaming, among other exciting features.
6. Polestar 2 (336 Miles)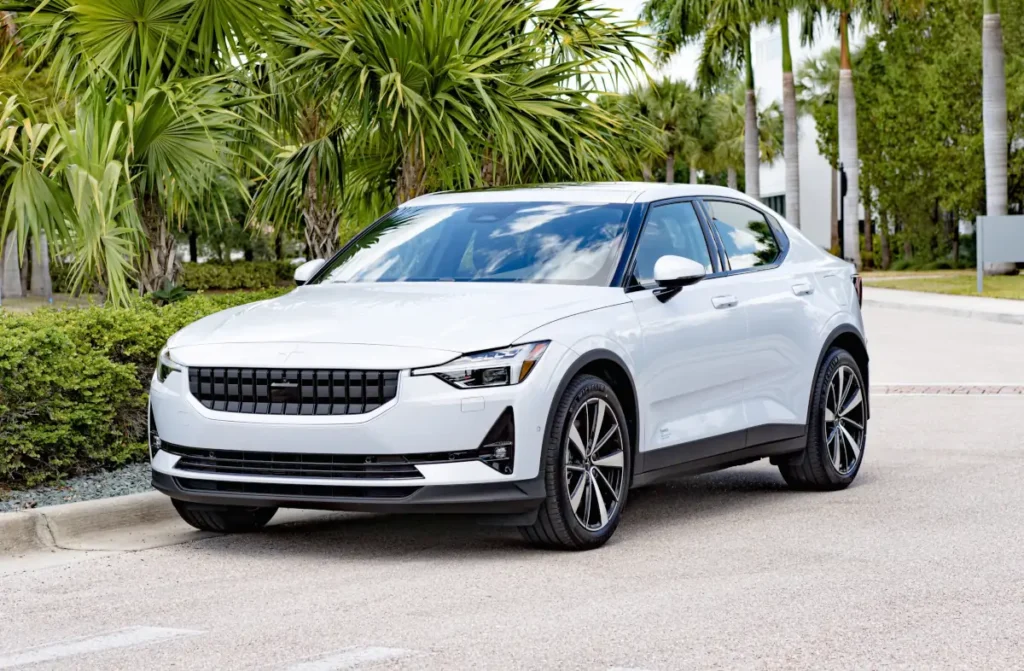 At first glance, it's not hard to tell that this is a fantastic vehicle, although you may not be able to say it has one of the longest driving ranges any electric car has ever had. The future of EVs is in great hands when you look at how Polestar's first electric vehicle in the mainstream EV industry is doing compared to some of the best options on the market.
Those opting for this vehicle will choose from its single or twin-motor setup, with the former offering a high range of 336 miles when powered by the 78kWh battery. However, you won't enjoy the same range if you choose the 64kWh-powered option, as it only offers 294 miles, which shouldn't be a deal-breaker.
To get more power, you may have to consider the twin-motor setup, which will give you a whopping horsepower of 408hp with a range of 299 miles and can accelerate from 0-60mph in just 4.7 seconds compared to the 7.4 seconds acceleration time the single-motor models offer.
5. Tesla Model 3 (358 Miles)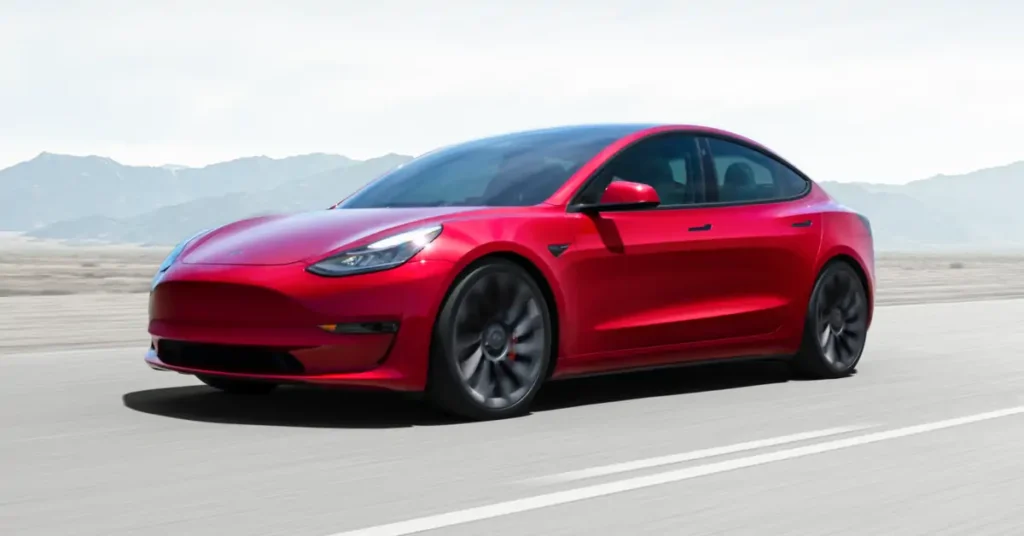 What the Tesla Model 3 doesn't have in performance (particularly 0-60 mph acceleration time), it makes up for with its EPA-estimated range of a whopping 358 miles, understandably beating its SUV older brother, the Model X.
The vehicle is built with ultra-powerful steel and a low center of gravity, making it one of the strongest Tesla vehicles. Imagine driving an electric car, knowing it has a safety-first design while also offering a long driving range, so you can cover much ground without worrying about charging the vehicle – nothing almost beats that.
Thanks to its AWD dual-motor, the Model 3 can reach a top speed of 162 mph.
4. Tesla Model S (405 Miles)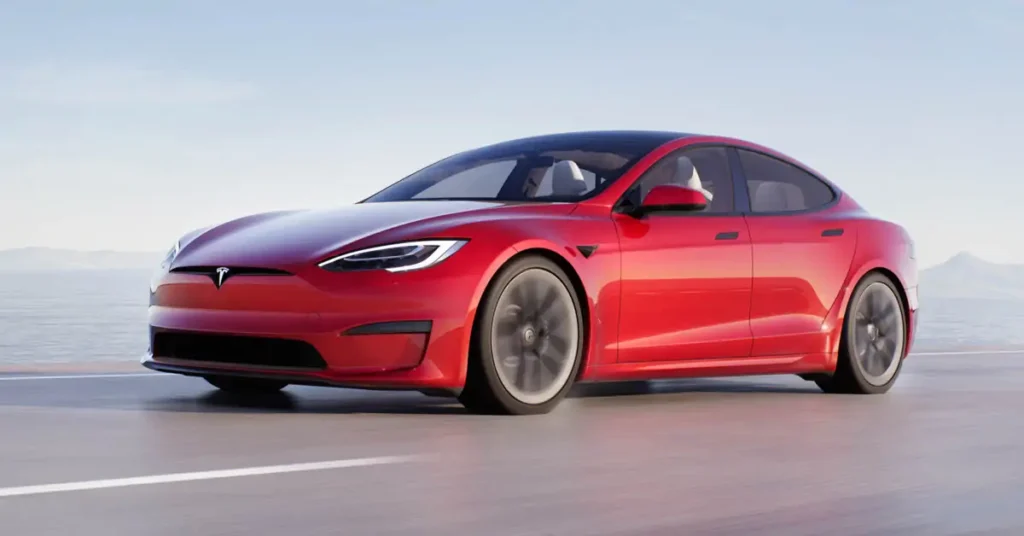 The Tesla Model S is a sneak peek of what future cars will be like. Many years ago, you could have only imagined an electric vehicle with a range of 405, a top speed of 200 mph, or a 0-60 mph acceleration time of fewer than 2 seconds (1.99 seconds).
If you take a break from performance and move to its interior, we bet only a few electric vehicles can boast this much technology. You can enjoy a great cinematic experience thanks to its 17-inch touchscreen that offers 2200 x 1300 resolution with an unrivaled responsiveness that is perfect for gaming.
3. Mercedes-Benz EQE (410 Miles)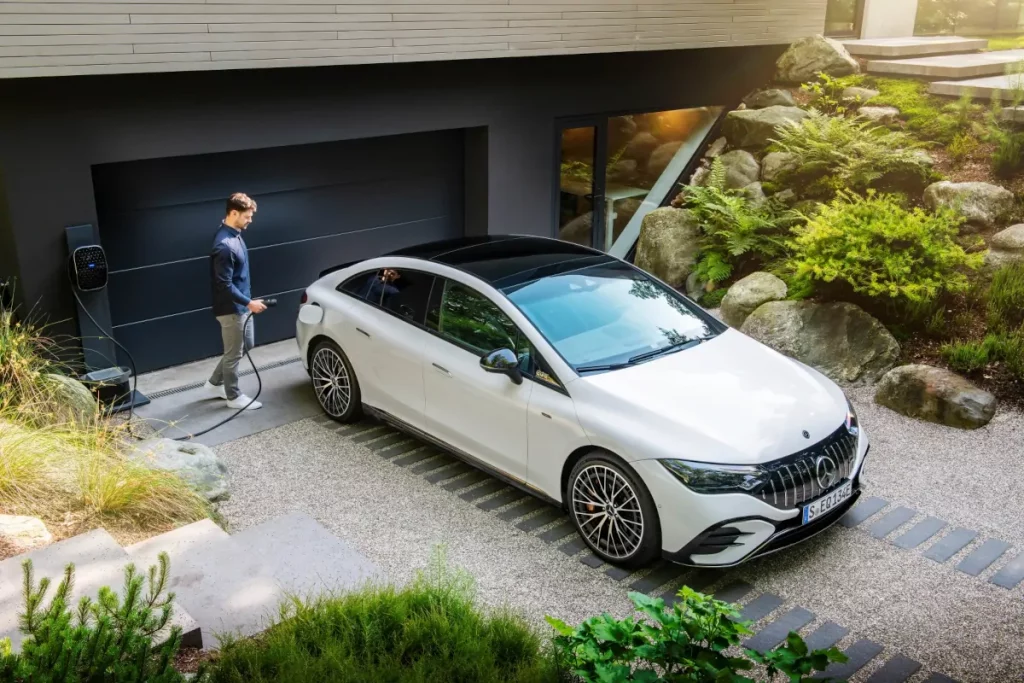 Some call the Mercedes-Benz EQE a sedan from the future, but it's here now, so why don't we all take our time to enjoy it? Packed with a battery capacity of 90kWh, you can quickly charge this EV from 10 to 100% in 9.5 hours using the 240V wall box, while it only takes 30 minutes to charge up to 100% with its DC fast charging 170kW.
Its 288 hp and 417 lb-ft of torque are perfectly complemented by a whopping 410 miles of range, thanks to the single motor under the hood. The vehicle's other features include the Driver Assistance Package with the latest intelligent drive functions, AIRMATIC Air Suspension with Adaptive Damping System, and rear-axle steering up to 10 degrees.
2. Mercedes-Benz EQS Sedan (485 Miles)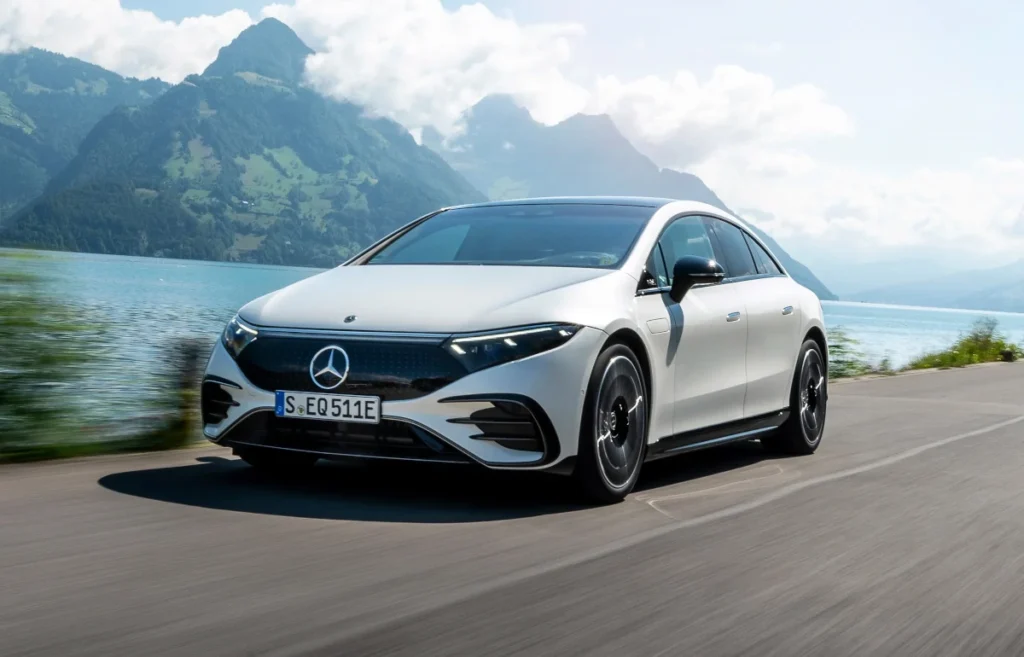 Coming in at number 2 is the ever-exotic Mercedes EQS sedan, which runs on a dual permanently excited synchronous (PSM) mated to a single-speed automatic transmission to produce a combined 516 horsepower, 385kW power, and 631 lb-ft of torque.
Those looking to acquire the EQS sedan will have to spend big as it comes with a starting MSRP of $125,900 USD, including standard features like a 0-60 mph acceleration time of 4.1 seconds.
1. Lucid Air (520 Miles)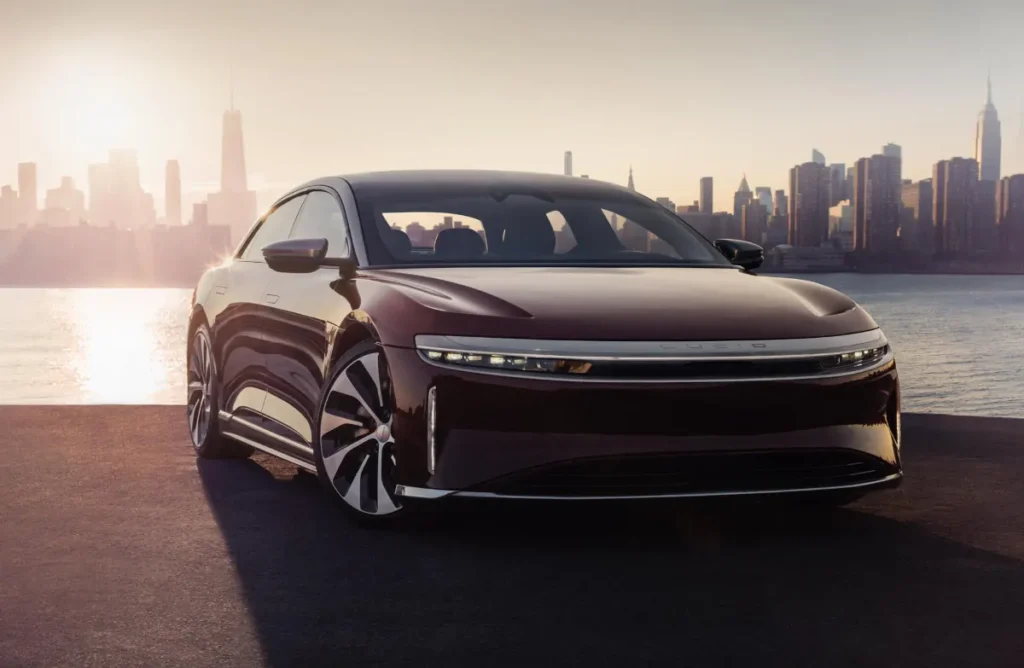 The number one spot belongs to the auto brand that took the industry by storm – Lucid Motors. Lucid Air incorporates everything a futuristic car requires without sacrificing the significant attributes of current vehicles. Everything about the electric car with the longest driving range on the planet is enviable, from its design to its performance.
The official EPA-estimated content is up to 520 miles. This complements a stellar powertrain with two permanent-magnet synchronous AC motors, a combined 1,111 horsepower, and 1,025 lb-ft of torque, all for a price of $169,000 USD. Still, it's worth every penny. Is this the ideal EV? Yes, absolutely!
This vehicle is powered by a 118.0-kWh liquid-cooled lithium-ion battery and can be charged up to 300 miles in 20 minutes. That's not all; the Lucid Air can also accelerate from 0-60 mph in 2.5 seconds.