The narrative of the evolution of the automotive industry has taken quite a great turn, with cars now becoming increasingly popular, affordable, and convenient to operate. Having a car in this day and age is deemed a necessity because it just makes many things work. With the wealth of advanced technologies being integrated into newer model automobiles, driving is becoming much safer, easier, and more comfortable.
As a new driver, one of the biggest challenges you can face is parallel parking. Generally, parking is an important skill every driver must possess. Still, unfortunately, it is something most drivers, even experts, don't feel comfortable doing. For every driving test you take as a new driver, you must convince your tutor that you can comfortably park your car before they deem you fit for the big test.
Luckily, we now live in an age where many technological advancements have been introduced to almost every industry, including the automotive industry. The cars coming through the ranks are now packed with the latest technologies, which include self-parking technology that assists drivers in parking their vehicles with little to zero human effort. This problem-solving feature is widely regarded as one of the most important features of every modern car. For some, it is a deal-breaker; without this feature, they won't consider purchasing the vehicle.
This article will explore 10 of the best self-parking cars on the market in 2022.
10. Chevrolet Malibu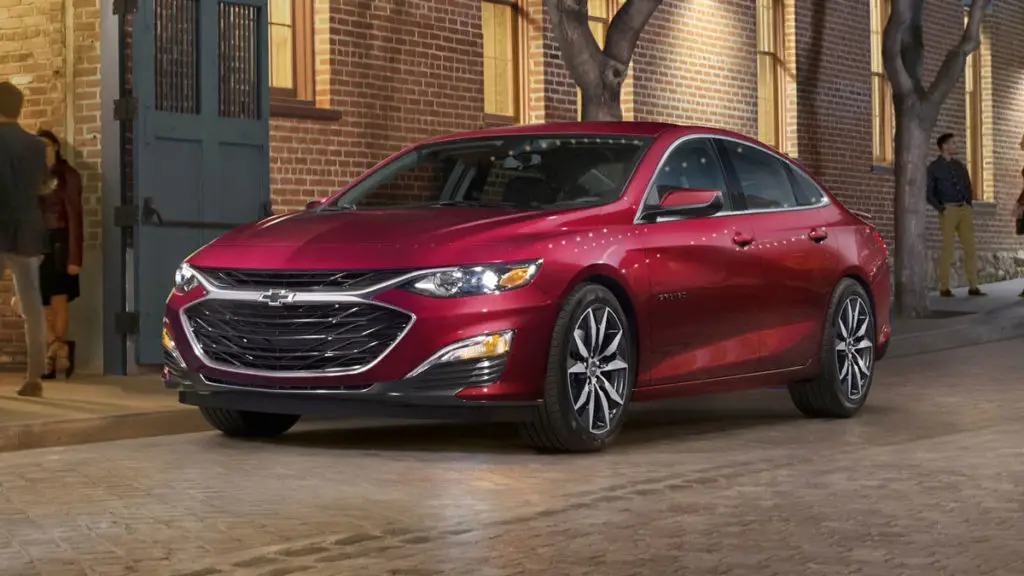 Chevrolet calls the Malibu a midsize family car. Still, it's safe to say that's a modest claim for a car with a 2.0-liter engine option that churns out an impressive 250 horsepower. The midsize sedan only comes with a starting price of $24,400, which is also a fair price for a vehicle with lots of safety technologies, including Automatic Parking Assist.
The Wi-Fi-enabled vehicle also features heated front and rear seats, navigation LED exterior lighting, Apple CarPlay, and other exciting tech-inspired features.
9. Cadillac CT5-V Blackwing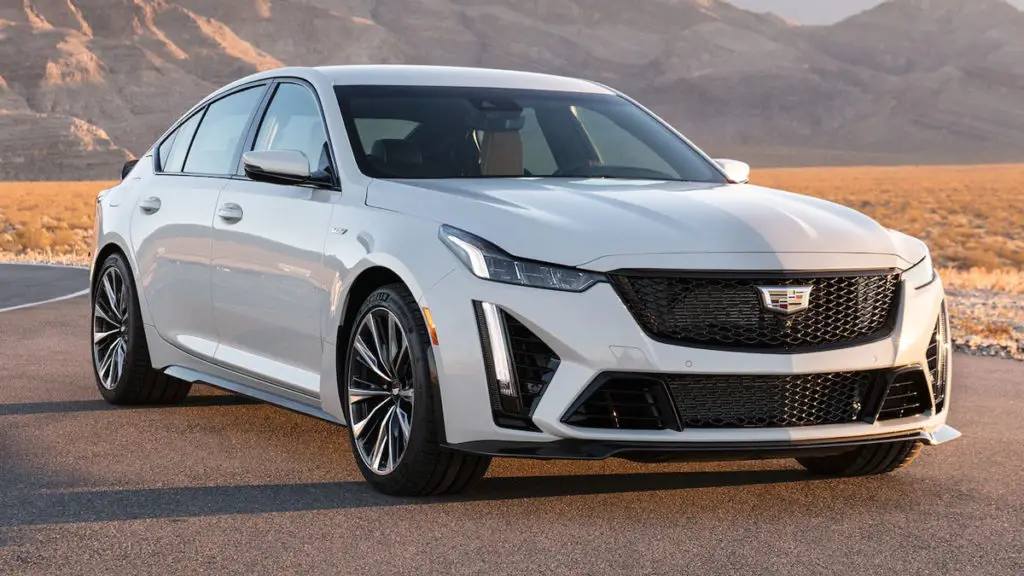 The Cadillac CT5-V Blackwing trim makes its debut for the 2022 model year, and many people are excited after seeing how much power and performance the version from the previous model year brought along with it. The starting price of $83,995 should encourage you to opt for this powerful vehicle.
Its 6.2-liter supercharged V8 DI engine with 8-speed manual transmission justifies that hefty price tag. The engine cranks out a whopping 668 hp and 659lb-ft of torque, making it one of the most powerful sedans you can get on the market today. Its park assist feature is one of its many safety technologies, and that's why it remains one of the best self-parking cars in the world.
8. Jaguar I-PACE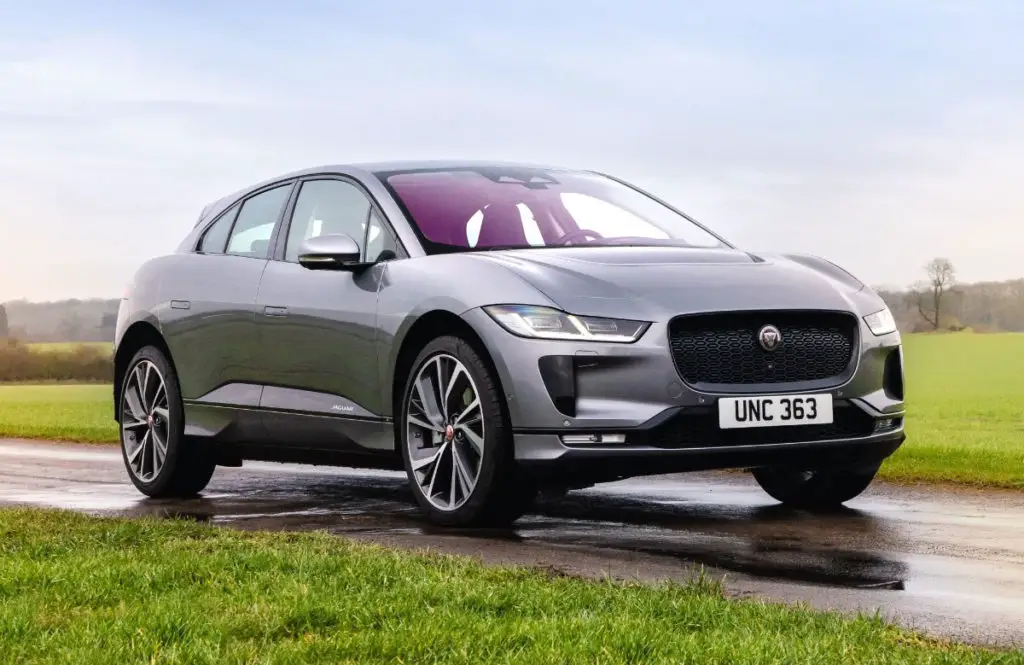 The 2022 Jaguar I-Pace is an all-electric performance SUV, one of the best options on the market at the moment. With a starting price of $69,900, many car experts regard this SUV as a real bargain, especially when you consider many of the features it comes with. The performance SUV runs on a powerful engine that combines with the 90 kWh battery to produce 394 hp and 512lb-ft, helping the vehicle accelerate to 60mph in 4.5 seconds.
The Jaguar I-Pace is one of the new-generation vehicles, with built-in 4G data and an optional Wi-Fi hotspot to give you access to the internet whenever you're in your car. Safety features include a safety cell, external sound system, rear camera, emergency braking, lane keep assist, and park assist.
7. Toyota Prius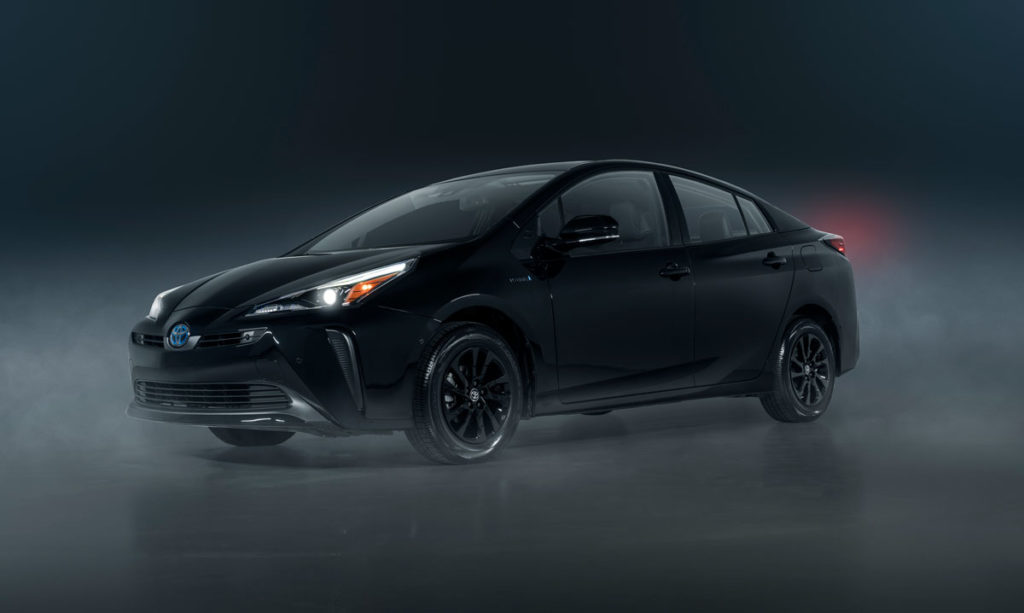 For those looking for an affordable hatchback to purchase, the 2022 Toyota Prius is a great option and one of the first sets of options you should seriously consider. The fact that it comes with a starting price of $24,525 doesn't mean that the vehicle is not packed with all the features you need in a high-end car. With that price tag, we're not disappointed that the vehicle comes with a 1.8L 4-cylinder FWD engine that produces 121 hp and 105lb-ft of torque.
The car makes up for what it lacks in performance with its tech-inspired features. The smart key system with a push-button start is perfectly complemented by its compatibility with Apple CarPlay and Amazon Alexa. Other features include LED taillights and stop lights, Toyota safety sense, hill start assist control, and a self-parking system.
6. Volvo XC40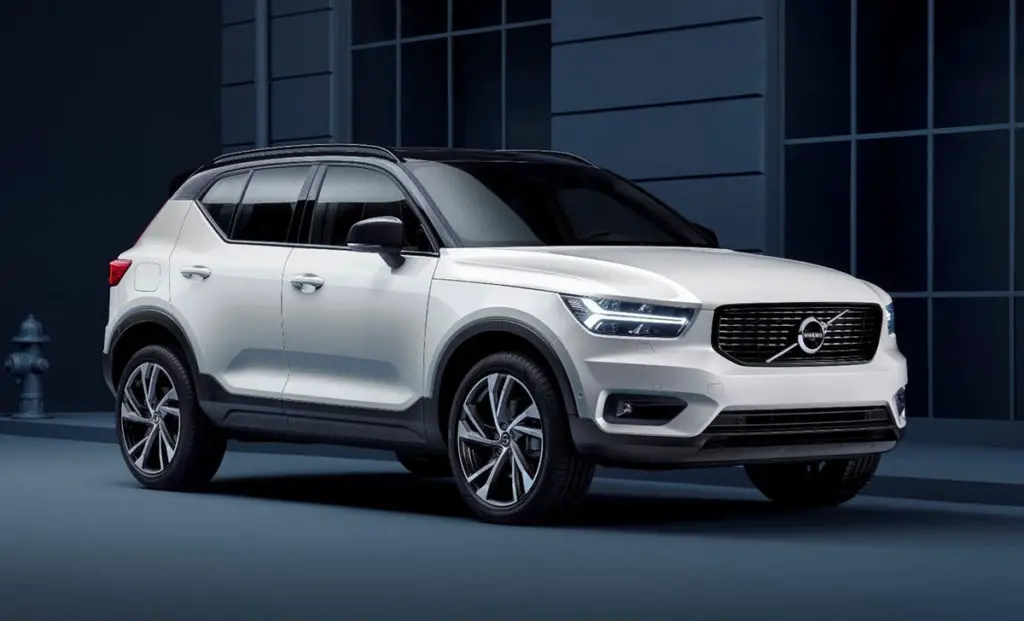 Volvo XC40 is returning for the 2022 model year, and the compact, luxury SUV is packed with enough features. The XC40 is Volvo's first luxury SUV, and the vehicle keeps making headlines, especially for its performance. It is regarded as excellent for a car within its price range.
The car runs on a T4 engine that churns out 187 hp and 221 lb-ft of torque with a 0-60 mph acceleration time of 7.8 seconds, which some people may find disappointing.
For safety features, the all-electric SUV has pedestrian detection, rear cross-traffic alert, lane departure warning, blind-spot monitoring, and of course, a self-parking system, which is one of the SUV's most important features.
5. Jeep Grand Wagoneer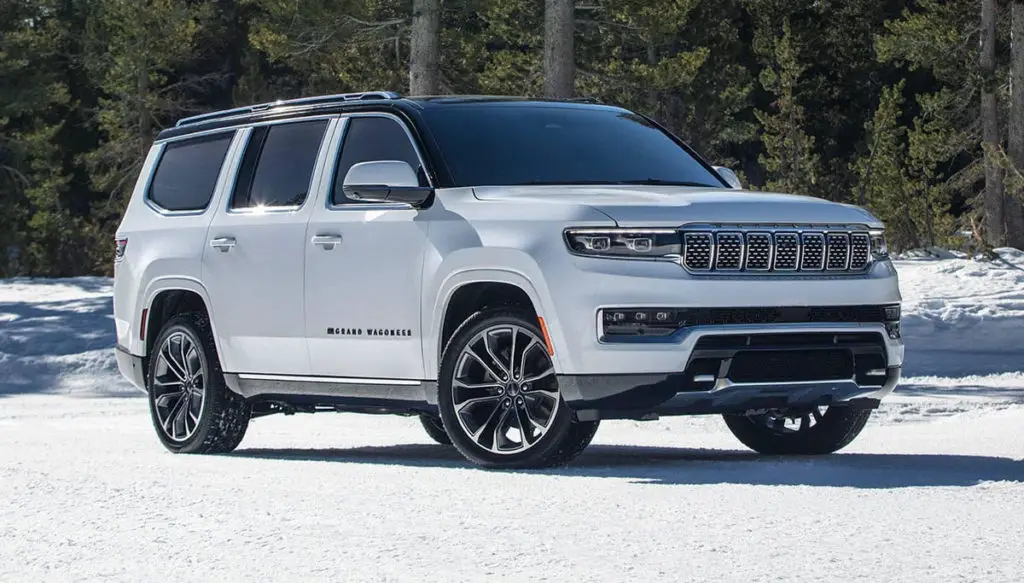 The 2022 Jeep Grand Wagoneer is truly an off-road beast; you can tell at first glance. This is a good investment vehicle if you are okay with its base price of $87,845, which many people see as too outlandish. Under the hood of 2022, Jeep Grand Wagoneer is a 6.4-liter V8 mated to an 8-speed automatic transmission to produce a whopping 471 horsepower @ 6000 rpm.
The vehicle is ideal for off-road activities because it has a powertrain distance of 60,000 miles and a basic distance of 36,000 miles. Only a few SUVs can match these stats, and as it is often said, "numbers don't lie." With its exclusive co-pilot feature, you can only choose between two packages; Active Drive Assist and Hands-free Active Drive Assist. The former is the most popular of the two packages.
It has safety features like cutting-edge protection, an intersection collision assist, and a ParkSense automated parking system, which safely maneuvers the SUV to a full stop with the push of a button.
4. Ford Escape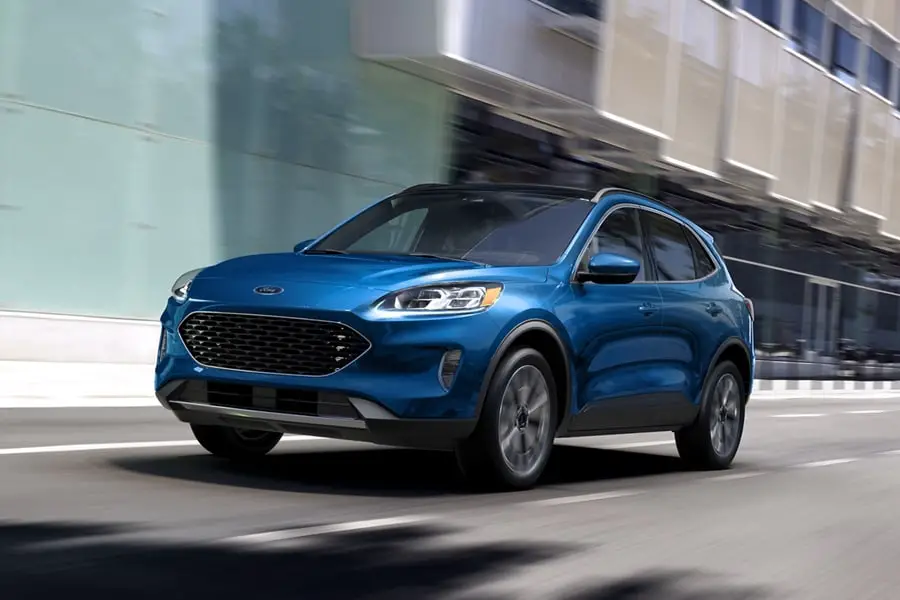 Since its first introduction, Ford Escape has been rated as one of the best SUVs of every model year, and the 2022 model year is not an exception. The 2022 Ford Escape is for those who love adventures on regular roads or off-road.
You can be confident of the value you will get in return from performance to safety when you invest in this formidable crossover. The base trim runs on a 1.5-liter turbo-3 engine which cranks out 181 hp and 190 lb-ft of torque.
With a starting price of $27,855, you'll agree that this is a fair bargain for all its amazing features. Its safety features include the lane maintenance system, adaptive cruise control, navigation system, steering assistance evasion, active parking feature, and many more.
3. BMW 7 Series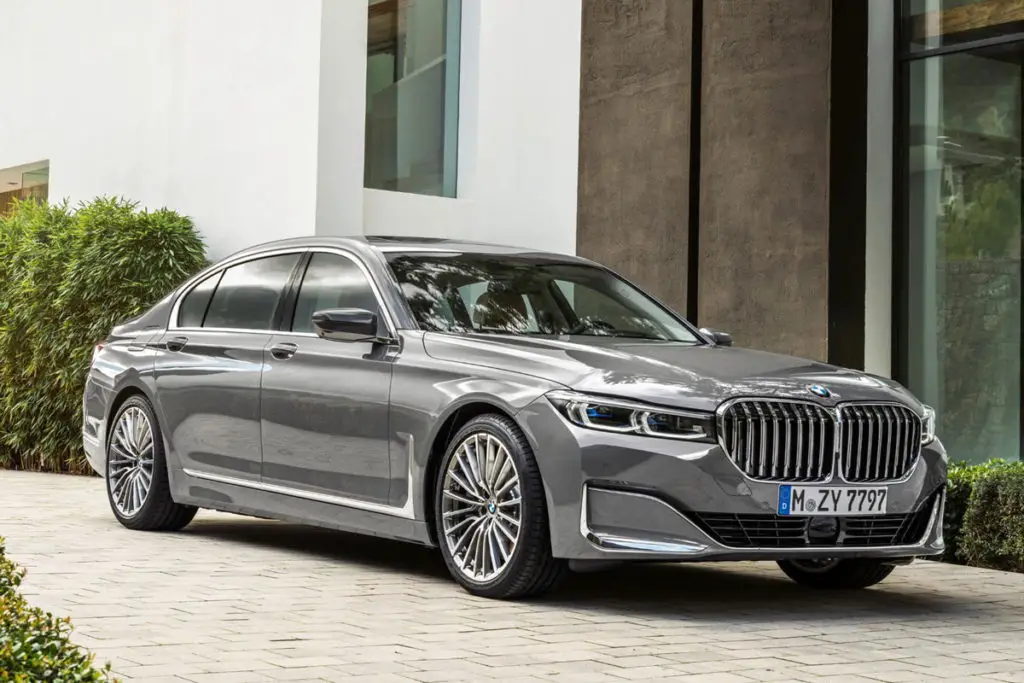 When it comes to tech integration, BMW is way ahead of many manufacturers, and the good thing is that the brand loves to leave its mark on each of its productions.
The 2022 BMW 7 Series features the popular BMW Intelligent Personal Assistant, a voice-activated feature that makes driving easier. With this technology, you can make voice requests such as "How is my tire pressure?", "Find me a coffee shop", and other important requests. The base trim has a starting price of $86,800. It runs on a 3.0-liter BMW TwinPower Turbo inline engine that produces 335 horsepower and 331 lb-ft of torque.
Its safety features include an anti-theft alarm system, programmable LED daytime running lights, brake system equipment, parking assistant plus surround-view cameras with a 3D view, and active park distance control, to mention but a few.
2. Mercedes-Benz S-Class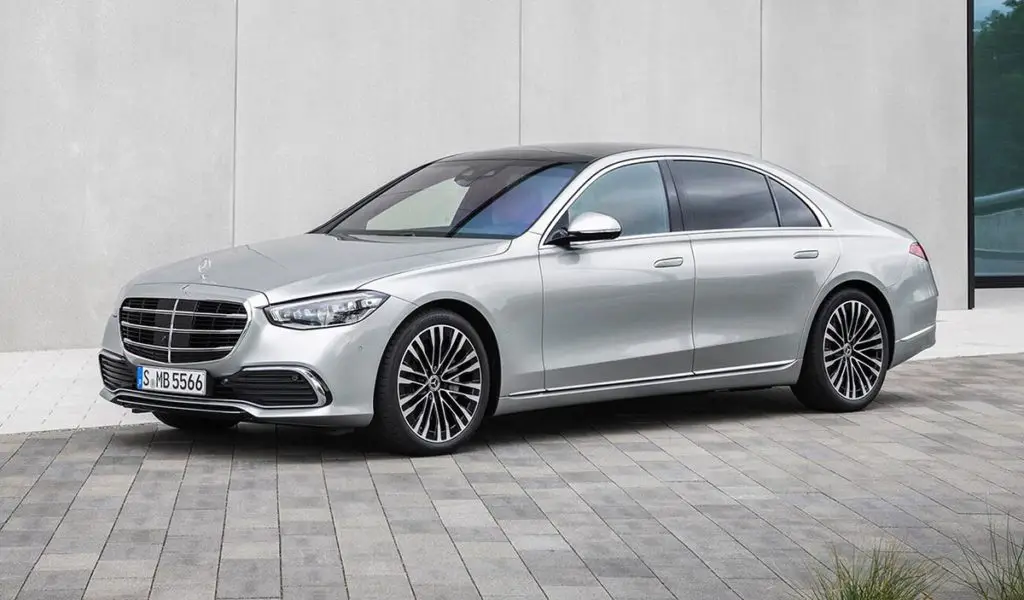 Mercedes-Benz, for many years, has forged quite a reputation for producing best-in-class vehicles that always seem to make the "best" lists. The 2022 Mercedes-Benz S-Class sedan is not just a luxury sedan but combines performance.
The S-Class comes with a 429-hp turbocharged 3.0-liter inline-six-cylinder engine on the S500 or a 496-hp twin-turbo 4.0-liter V-8 on the S580. A 48-volt hybrid system supplements both powertrains with a nine-speed automatic transmission and 4Matic all-wheel drive.
The highly-rated full-size luxury sedan comes with much standard driver-assistance technology, including the ability to park itself and take preventative measures to protect passengers when it detects an imminent collision. The Mercedes-Benz S-Class full-size luxury sedan has a starting MSRP of $111,100.
1. Audi A8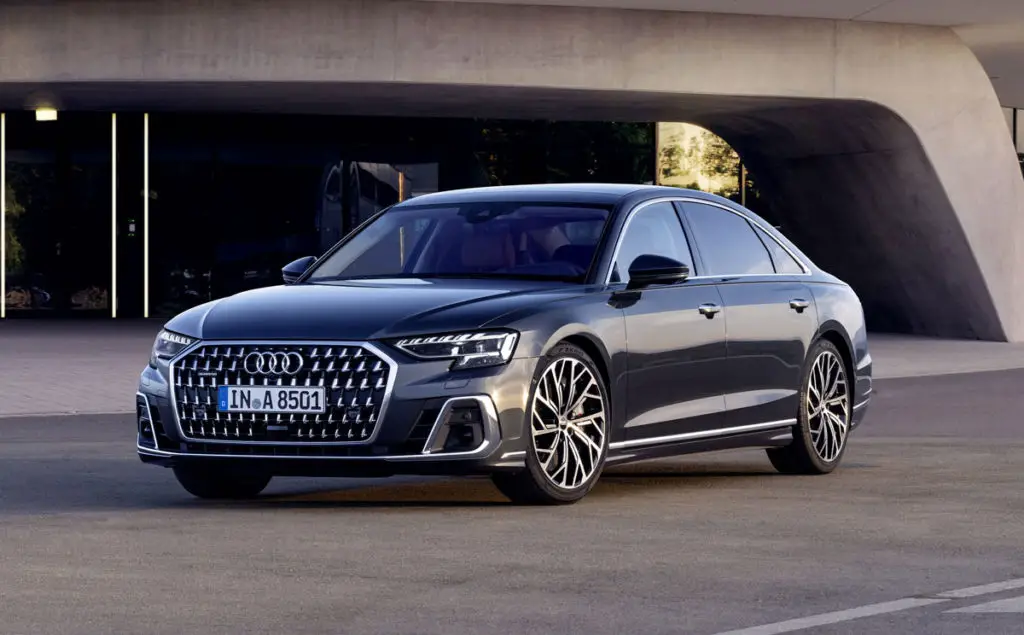 Audi is known for manufacturing some of the best vehicles of every model year. This 2022 version of the Audi A8 sedan is another masterpiece from the giant automaker.
The sedan has two engine options; the base 55 TFSI comes with a turbocharged V-6 rated at 335 horsepower, and the 60 TFSI has a 453-hp twin-turbo V-8 engine. Both versions use a 48-volt hybrid system; an eight-speed automatic transmission and all-wheel drive are standard.
The 2022 Audi A8 is one of the best sedans of the 2022 model year, and that's not only because of its exciting performance features but also because of the many safety features packed with it to ensure you drive safely. Its safety features include an intersection assist, a top-view camera system with virtual 360 views, Audi pre-sense 360, and a self-parking feature. Pricing for the 2022 Audi A8 starts at around $90,000.