The sports car category is one that offers all the performance, style, and experience one could ever wish for in a car – they are designed to emphasize handling, performance or the thrill of driving. This is why a good deal of drivers are usually head-over-heels over these cars. The fact that sports cars often combine high performance with high-end features and interiors, make them a great choice for many end consumers and enthusiasts alike, which is why they are one of the most popular and coveted car types out there today.
Back in the day, the term "sports cars" used to be exclusive to smaller, lighter, lower, and usually two-seater vehicles, but things have changed up today. Sports cars now come in different shapes and sizes, with the likes of the BMW M3 and Dodge Charger SRT Hellcat Redeye which are both a sedan, as well as the Lamborghini Urus which is a SUV, and many more. One thing that remained common, however, is the high-powered engine cranking out ridiculous horsepower and torque.
Top-of-the-line sports cars used to be associated with hefty price tags that usually run into six or seven figures, and irrespective of this, certain caliber of people would still go out of their way to own them. Times have changed now, though, as luxury and technological innovations are becoming more accessible and affordable. The best cars nowadays don't necessarily have to be the most expensive ones, and you won't need to go broke trying to own an amazing sports car. That's exactly why we've put together a list of the 10 best relatively cheap sports cars that are also very stylish, so if you're looking to make a purchase soon and your budget isn't chunky, we got your back!
Listed below are the top 10 best affordable sports cars you can buy in 2022, and they're all under $40,000 USD.
10. 2022 Kia Stinger ($36,290 USD)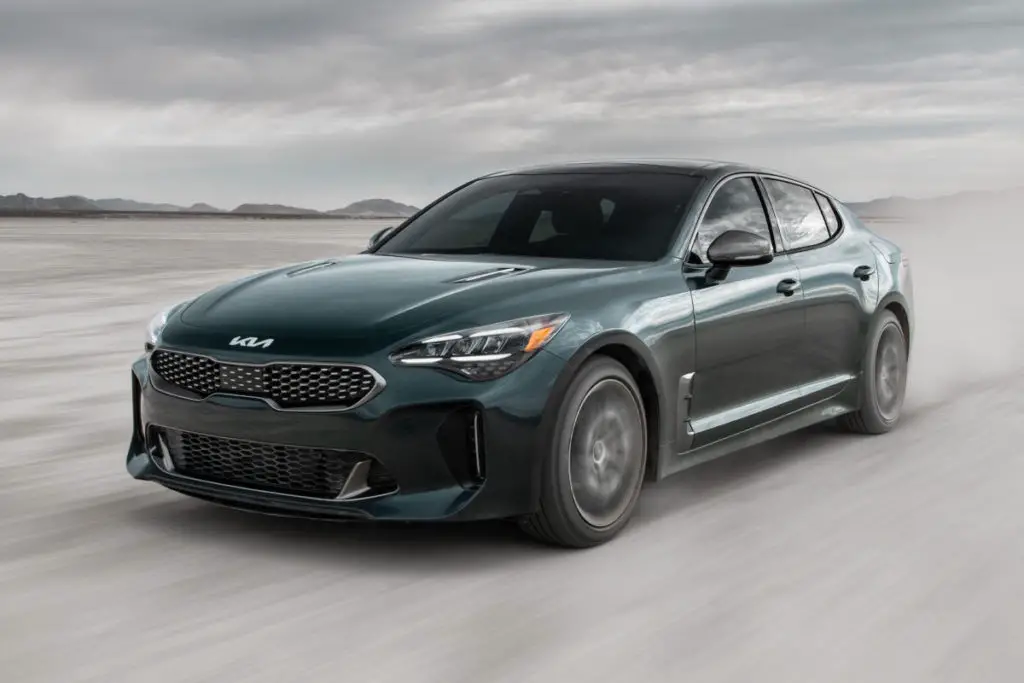 Without a single doubt, Kia has been outdoing itself for the past few years with plenty of creativity and innovation, so it isn't a surprise to have them start off this list. The Kia Stinger is a high-performance sports sedan and the 2022 base GT-Line trim is powered by a 2.5L turbocharged engine which churns out a stellar 300 horsepower and 311 lb-ft. of torque. This Korean bad boy can achieve 0-60 mph in as little as 4.7 seconds. MSRP goes for $36,290 USD, and vehicle comes well-equipped with classic GT design with 18-inch Alloy Wheels, and features like 8-speed Automatic Transmission with Paddle Shifters, LED Multi-Reflector Headlights, Standard suite of advanced driver assistance technologies, Leather interior with heated front seats, and more.
9. 2022 Hyundai Veloster N ($32,500 USD)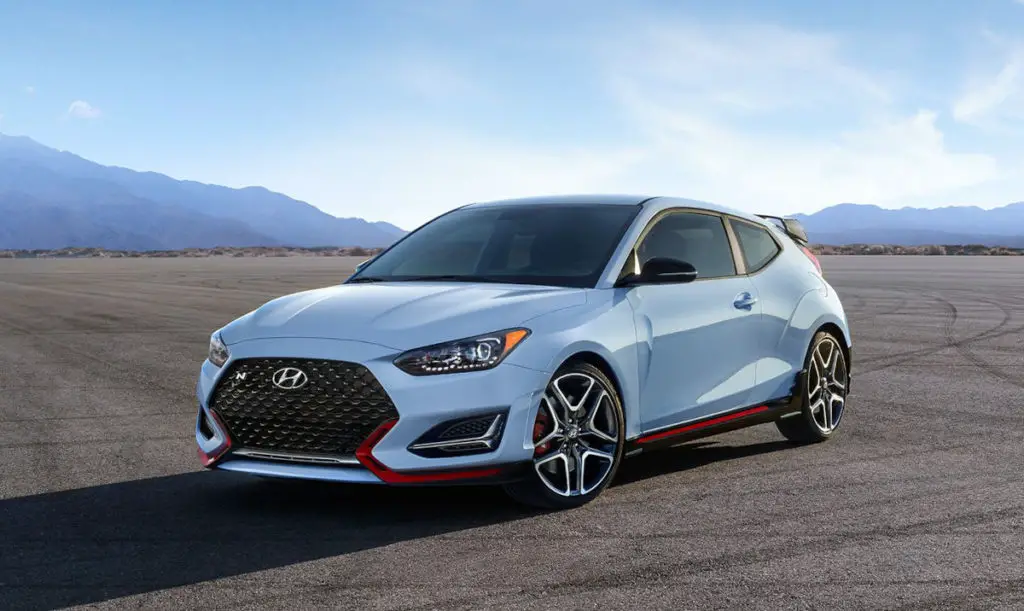 Hyundai isn't exactly a brand to joke around with as well, because some of the most reliable cars in the world comes from this South Korean auto giant. This beautiful compact hatchback that also doubles as a sports car has a starting MSRP of $32,500 USD. Despite its affordability, Hyundai hasn't compromised on performance with this vehicle, packing it with a 2.0L turbo GDI 4-cylinder engine that is responsible for producing an impressive 275 horsepower. Some of the Veloster N's most exciting features include N 8-speed Wet Dual Clutch Transmission with Paddle Shifters, N Light Sport Bucket Seats, and N Corner Carving Differential.
8. 2022 Dodge Challenger ($30,075 USD)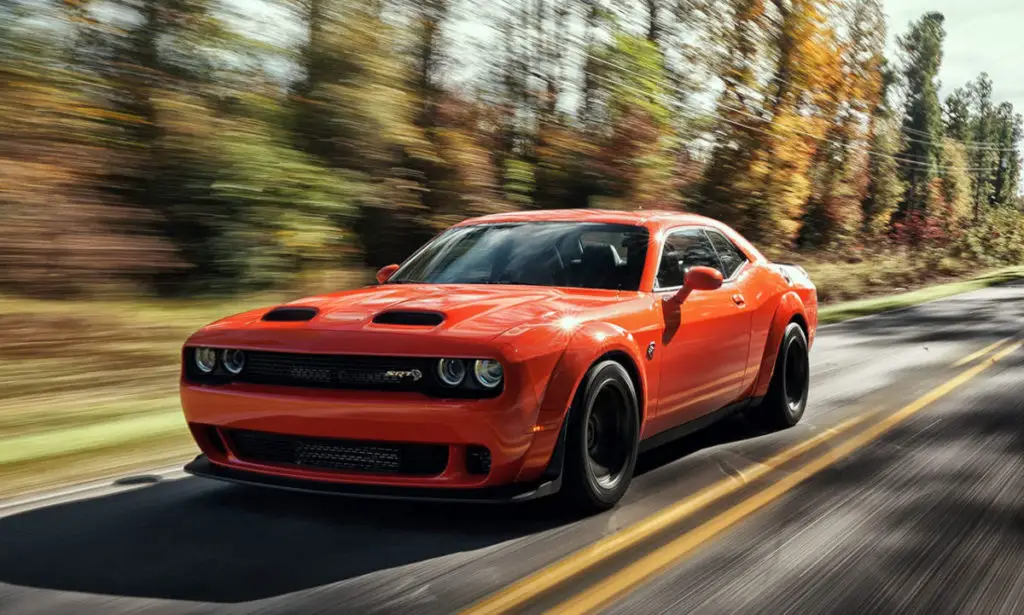 If you fancy American muscle cars, then you gotta check out this bad boy that has a starting price of $30,075 USD. The 2022 Dodge Challenger comes in eleven different trims namely SXT, GT, R/T, R/T Scat Pack, R/T Scat Pack Widebody, SRT Hellcat, SRT Hellcat Widebody, SRT Hellcat Redeye, SRT Hellcat Redeye Widebody, SRT Super Stock, and Jailbreak. This vehicle, according to Dodge Garage, is the world's most powerful muscle car. The SXT model is the base trim and it is powered by a 3.6L Pentastar V6 Engine that produces a lovely 303 horsepower. Other features include the Dual-Zone Automatic Temperature Control, ParkView Rear Back Up Camera, Satin Carbon Aluminum Wheels, Available All-Wheel Drive, and more.
7. 2022 Subaru WRX ($30,000 USD)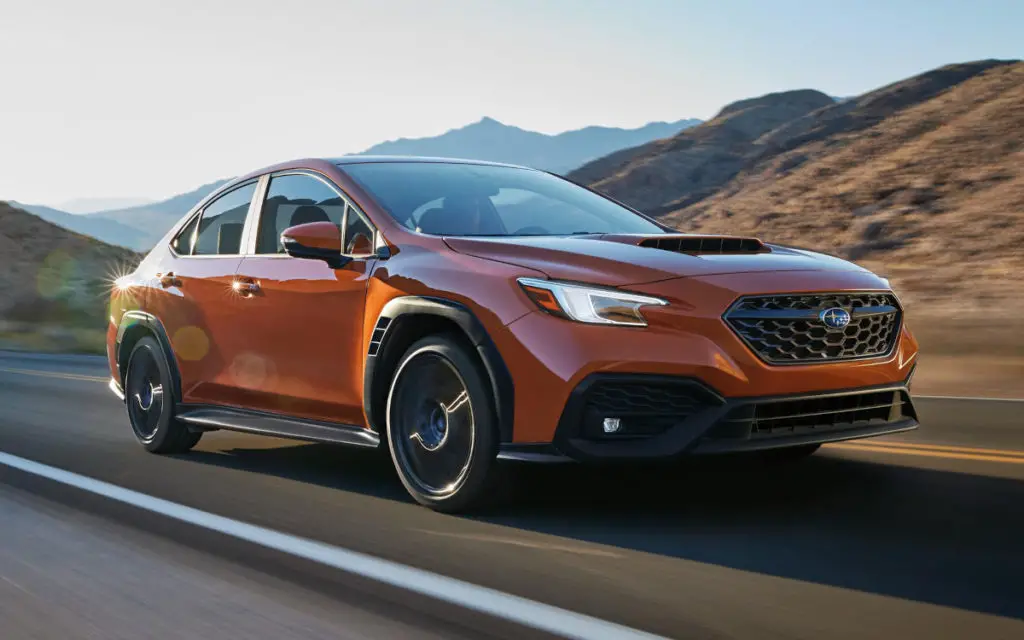 When you talk about the Subaru brand, the word "underdog" comes to mind. While this brand might not be as popular as some of the names on this list, the WRX is very well respected in the community. Tagged "the rally legend for the next generation" by Subaru, expectations skyrocketed, with many people hoping the 2022 WRX can live up to that claim made by its manufacturer. The 2022 WRX runs on a 2.4-liter direct-injection turbocharged engine that delivers 271 horsepower and 258 pound-feet of torque, making it one of the most powerful compact sports cars on the market this year. Other features include Automatic Pre-collision Braking, Automatic Emergency Steering, Advanced Adaptive Cruise Control with Lane Centering, and many more.
6. 2022 Volkswagen Golf GTI ($29,545 USD)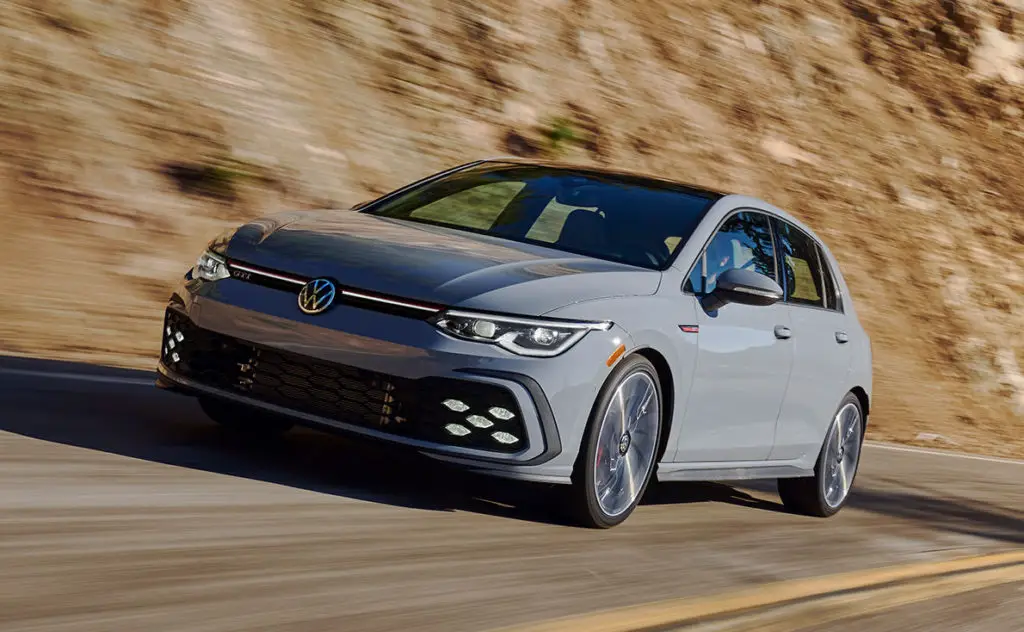 Since it was announced that the GTI would be returning for the 2022 model year, excitement began to build up especially within the VW community, because this is just an amazing sports car that people who are on low budgets find appealing with a starting MSRP of $29,545 USD. The vehicle has been around for a while with the likes of Ford Mustang and Mazda Miata, making it one of Volkswagen's oldest production vehicles. The all-new Golf GTI runs on a 2.0-liter turbocharged direct-injection TSI engine that cranks out 241 horsepower and 273 lb-ft of torque, making it the most powerful GTI ever.
5. 2022 Subaru BRZ ($27,995 USD)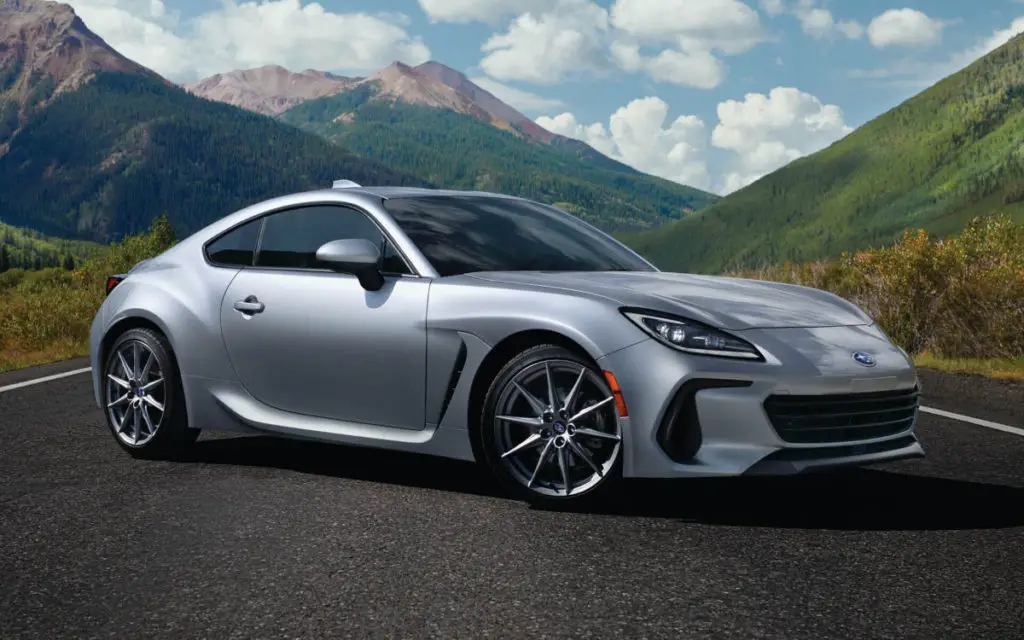 Yeah, right, another Subaru. With a price tag of $27,995 USD, the BRZ give you access to some of the finest features in its class. Under the hood is a 228-hp 2.4-liter Subaru Boxer 4-cylinder engine with 184 lb-ft of torque, and available 6-speed automatic transmission with paddle shifters. Additional features include the track-tested suspension, Torsen limited-slip differential, Vehicle Stability Control with Track Mode, Traction Control System, 4-wheel ventilated disc brakes, and more.
4. 2022 Toyota GR86 ($27,700 USD)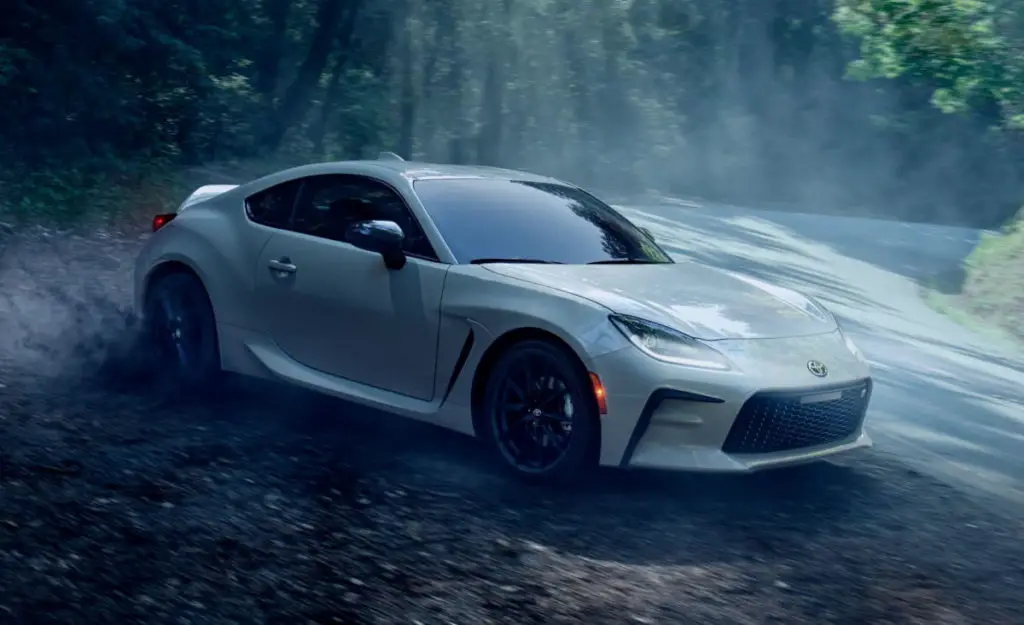 The Toyota brand is iconic, and the way they manufacture their vehicles for different purposes sets the brand apart from the other automakers. The all-new 2022 Toyota GR86 features a 2.4-liter 4-cylinder boxer engine that delivers a nice 228 horsepower and 184 lb-ft of torque. It comes with a 6-speed manual or automatic transmission with Dynamic Rev Management and paddle shifters, and it is capable of achieving 0-60 mph in 6.1 seconds. Additional features include the Vehicle Stability Control Track Mode, GR86 Active Safety Suite, Functional front bumper air inlet ducts, and front-wheel arch air outlet vents, Sport front bucket seats with black side bolsters and seat insert fabric with G-embossed design, Dual chrome-tipped exhaust, and more. Starting MSRP for the base trim starts at $27,700 USD.
3. 2021 Ford Mustang ($27,205 USD)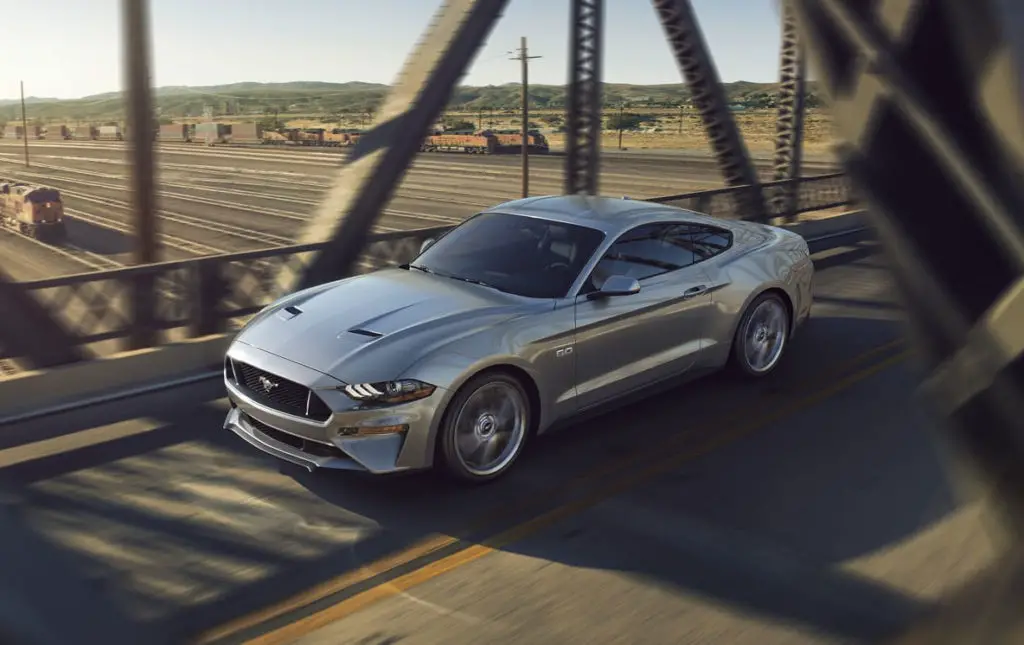 For many years, Ford Mustang was at the summit on the rankings for the best muscle vehicle in the world until recently when it was displaced by Dodge Challenger, a worthy competitor. You'll get to enjoy a 2.3-liter EcoBoost TI-VCT engine that cranks out a whopping 310 horsepower as well as 350 lb-ft of torque, in the base model. The vehicle also comes with a Standard Base Suspension that is responsible for great handling of the vehicle, giving you total control anytime you take the wheel. With exciting features like 12-inch Digital Cluster, Adaptive Cruise Control, Voice-Activated Touchscreen Navigation System, and many more.
2. 2021 Mazda MX-5 Miata ($26,830 USD)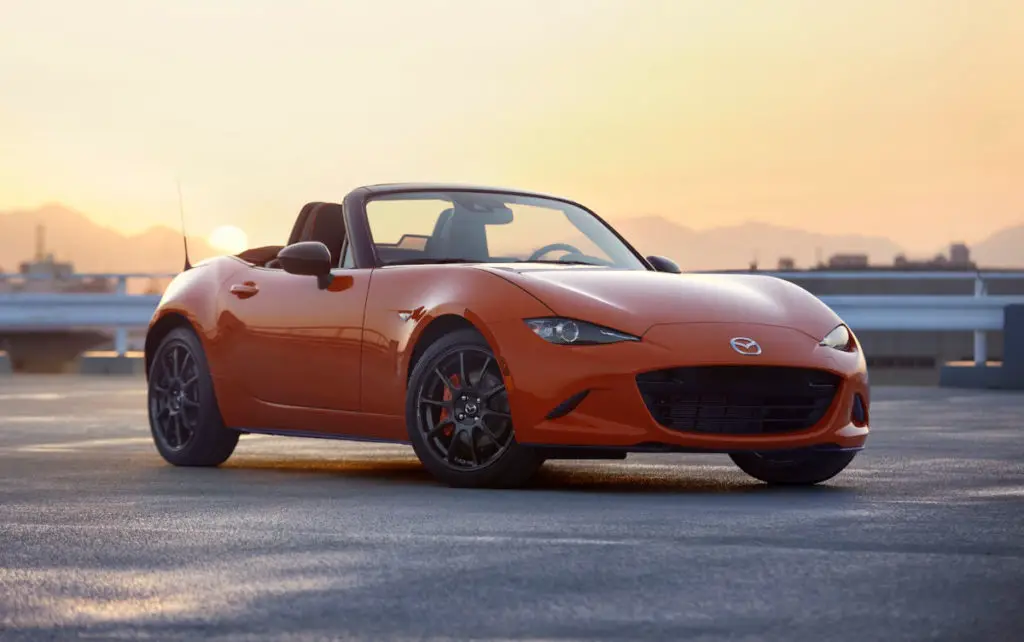 Mazda is a brand that hardly gets enough credit for the production of great yet affordable vehicles. We believe despite its underrated status in a highly competitive industry like the automobile industry, Mazda has not compromised on quality and performance. The Miata is in its fourth generation, but even at that, the Miata continues to grow stronger on the market. Those who are looking for an affordable sports car should, without a doubt, look at the 2021 Mazda MX-5 Miata with a starting price of $26,830 USD. The vehicle runs on a 2.0-liter I-4 engine that cranks out 181 horsepower and 151 lb-ft of torque, which may not exactly be enough for those who strongly prioritize performance. It comes with 6-speed Sport automatic transmission with paddle shifters, and other features include a body-colored front bumper, rear bumper and door handles, black cloth convertible top, 16 x 6 aluminum alloy wheels in Metallic Black finish, P195/50 R16 high-performance tires, among others.
1. 2022 Chevrolet Camaro ($25,000 USD)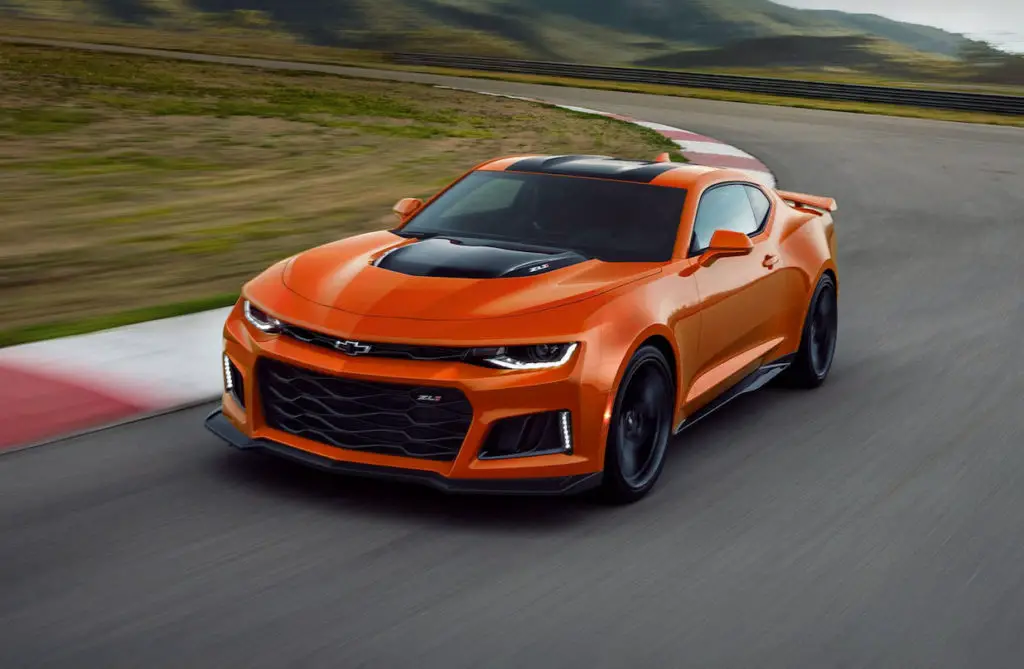 For a long time now, Chevrolet has remained one of the most creative and popular automaker in America, and the Camaro has undoubtedly remained one of the best selling sports cars in the entire world. The base model of the 2022 Camaro has a starting MSRP of $25,000 USD, making it the best cheap sports car on the market in 2022. This is bad boy is available as a coupe and a convertible, and it is powered by a 2.0L turbocharged engine that spits out 275 horsepower and 295 lb-ft of torque. Other features include an 18-inch silver-painted aluminum wheels, tech features like the Chevrolet Infotainment 3 System with Wireless Android Auto and Wireless Apple CarPlay with an available Wi-Fi Hotspot to help you stay connected every time.