The winter season is gradually moving towards its end, and there's probably no better time to prep-up the drop-tops for the exhilarating open-roof adventures of the spring and summer season. The introduction of convertibles has undoubtedly unlocked a different level of experience in the automobile world, all thanks to the complex engineering involved in its invention.
Unlike textile-based folding roofs that are popularly used by traditional convertibles, hardtop convertible cars – as the name suggests, boast retractable roofs that are made of rigid materials like metal, carbon-fiber or hard plastic in some cases. The introduction of hardtop convertibles – also known as retractable hardtop, coupé convertibles or coupé cabriolet – saw many suggest it could bring about the end of soft-top convertibles. While that hasn't exactly happened yet (and it probably never will), hardtop convertibles have become increasingly coveted, and this is largely due to their relatively lower cost of maintenance and greater security in comparison to their textile-based counterpart.
Hardtop convertible cars have several great advantages over soft-top convertibles. Hardtops are typically more insulated, quieter, easier to maintain, more secured from theft, and they sport a much natural and cleaner look. The most exciting part of this is that, there are several great hardtop convertible car models on the market for pretty much anyone, irrespective of their tax bracket.
So, if you're in the market for the best hardtop convertibles in 2022, we've got you covered with the list below.
1. 2022 Chevrolet Corvette Stingray 2LT Convertible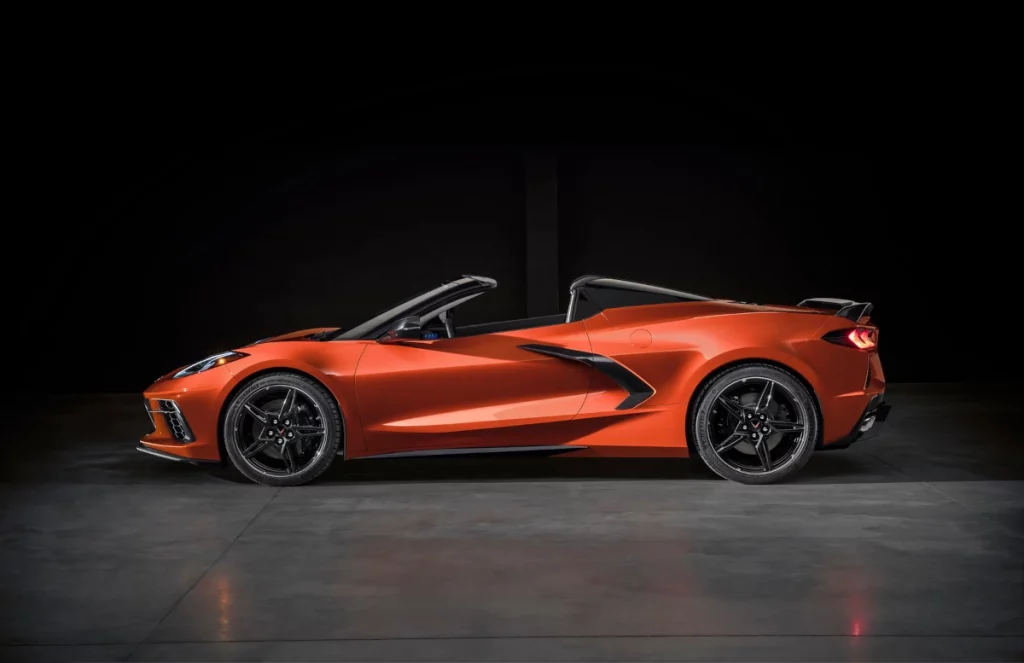 The eight-generation Chevrolet Corvette (C8) is regarded as one of the boldest sports cars of this generation, and that shows how far the American automotive manufacturer has come. Its wind-whipped silhouette is one of its standout features, and we love the fact that it perfectly combines with an automatically retractable hardtop roof. The 2LT trim of the convertible 2022 Chevrolet Corvette Stingray, apart from the power-retractable hardtop roof, comes with other amazing features including the Bose Performance Series 14-speaker audio system, Standard 8-way power GT1 seats with power tilt and telescopic steering column, Heated/ventilated seats with lumbar/wing adjust, Rear Park Assist, HD Rear Vision Camera, and the Chevrolet Infotainment 3 Premium system with Connected Navigation. The C8 2LT Convertible will set you back a decent $76,195 USD which is justified by a 6.2-liter V8 engine that cranks out 495 horsepower and 470 pound-feet of torque. The 2022 Chevy Corvette Stingray has a top track speed of 194 mph and a 0-60 mph acceleration time of 2.9 seconds.
2. 2022 Porsche 911 Targa 4 GTS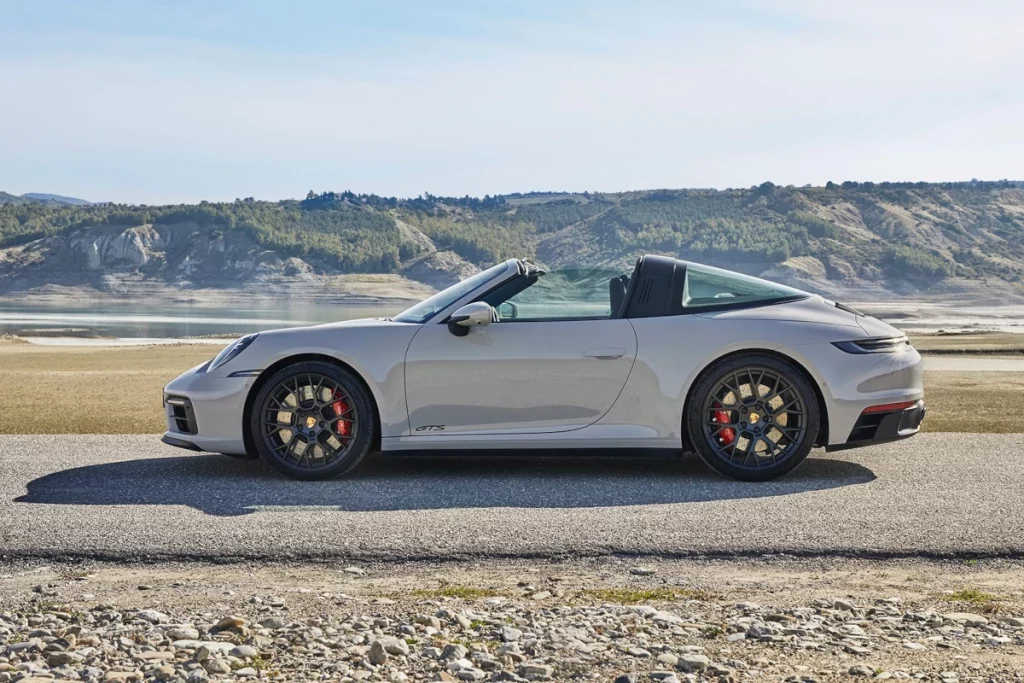 The 911 Targa 4 GTS is part of the popular 911 series that has barely aged since it was first introduced in 1963. Porsche's continuity with this series is what sets it apart from the other supercars in the market right now, and, of course, its timeless design that still has the Targa 4 GTS sport its popular hardtop roof. Under the roof is a powerful twin-turbo six-cylinder engine that helps produce 473 hp with 420 lb-ft of torque, which in turn helps the car accelerate from 0 to 60 mph in 3.4 seconds and max out at 191 mph. The luxury sports car comes with enough interior comfort such as the multifunction sports steering wheel, sports seats, rear seats, the Sound Package Plus, Porsche connect, and so much more. The 2022 Porsche 911 Targa 4 GTS has a starting price of $158,150 USD.
3. 2022 Ford Bronco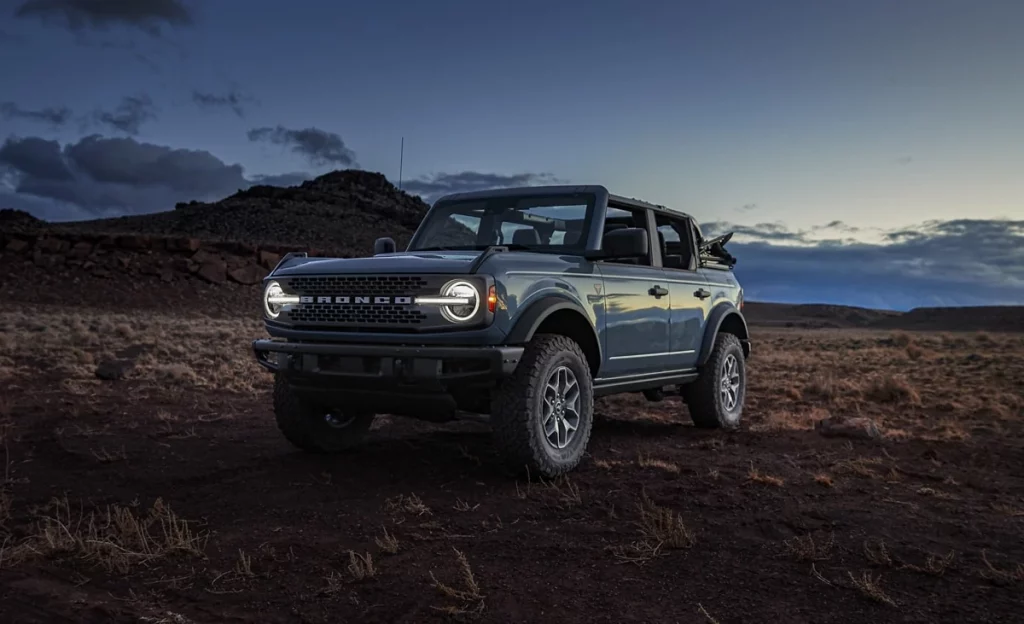 Ford, known for its exploits with reliable SUVs and pickup trucks, has always valued quality productions, and the brand will stop at nothing to ensure the flag continues to be waved higher. The introduction of the sixth-generation Ford Bronco in 2021 amped-up the reputation of the American automaker in the off-roading community. Ford has proved to people that it is capable of producing vehicles with great designs without compromising on functionality and performance; two of which are synonymous with the brand itself. The 2022 Ford Bronco is available in 2-door and 4-door styles, and you'll get to enjoy a removable hardtop roof and doors which provides a different experience to the general concept of a conventional SUV, without compromising on safety. Being a SUV, you may have some work on your hands trying to manually remove the roof which must be stored somewhere safe. Running under the hood of the base 2-door model is a 2.3-liter EcoBoost 4-cylinder engine that churns out 300 hp while the 4-door trim comes with a 2.7-liter EcoBoost 4-cylinder that produces 330 hp. With a starting price of $30,800 USD, the Ford Bronco is undoubtedly a proper bargain.
4. 2020 BMW 4 Series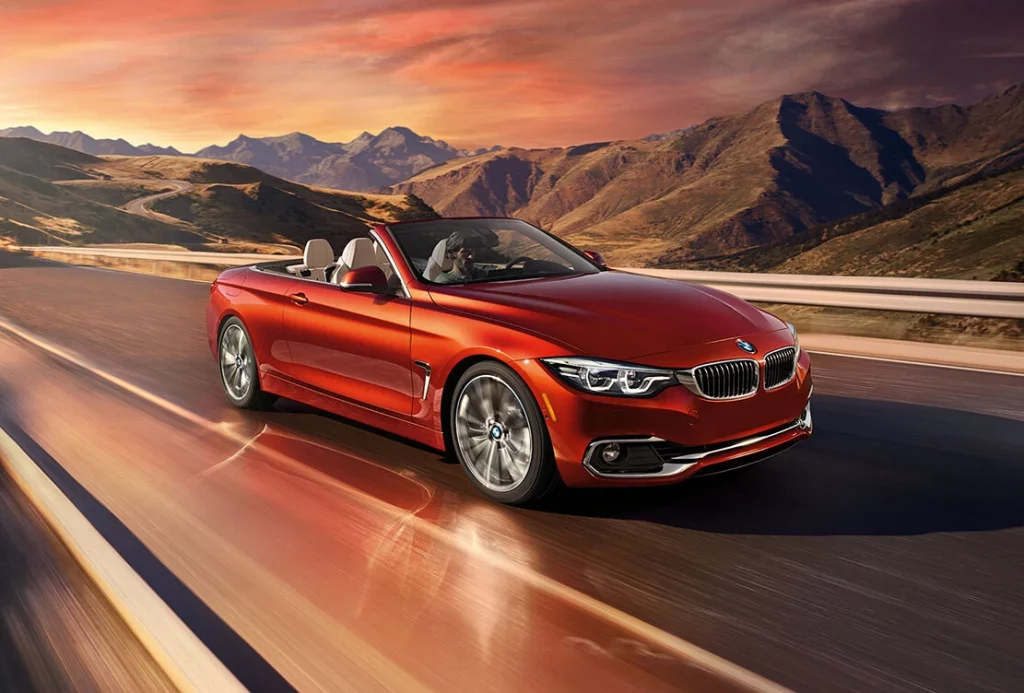 We're still pretty mad at BMW for ditching the retractable hardtop roof on the 4 Series for a soft-top in its second-generation model introduced last year. However, that doesn't take away the fact that the 2020 BMW 4 Series remains one of the best mid-range hardtop convertibles anyone could own today. The base convertible model of the BMW 4 series (430i) is powered by a turbocharged inline-six engine that produces 248 horsepower which enables it to accelerate from 0-60 mph in 4.4 seconds. The four-seater vehicle boast a series of safety features that include Standard forward-collision warning and automated emergency braking, self-parking assist, and adaptive cruise control. Although the second-generation 4 series now has a completely redesigned look with a retractable soft-top roof, the first-generation 4 series remains one of the best hardtop convertibles ever produced. Prices for the 2020 BMW 4 Series start from $53,100 USD.
5. 2020 Mercedes-Benz SL 450 Roadster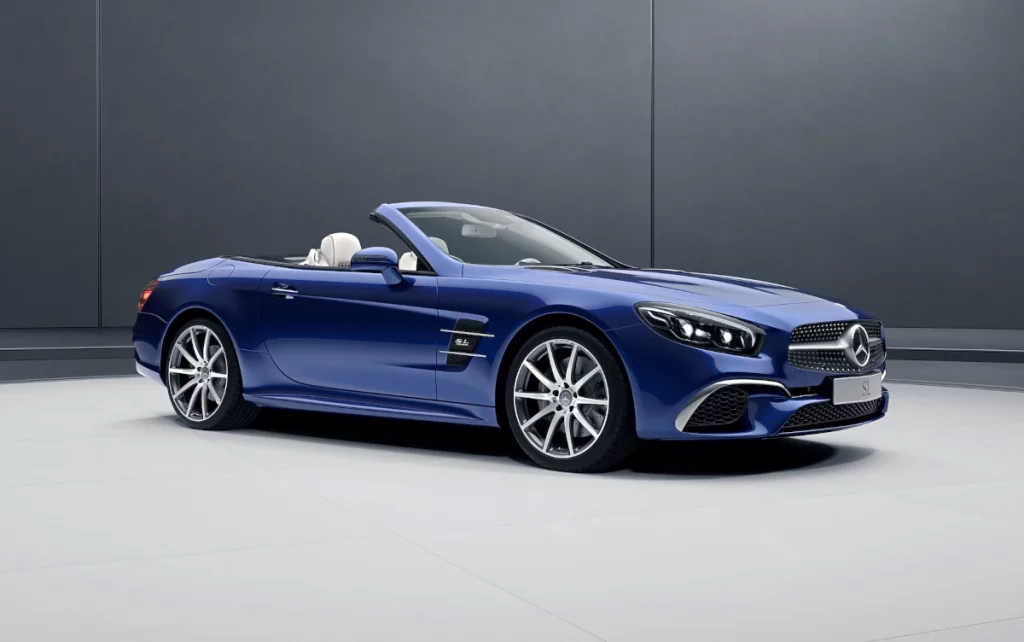 The 2020 Mercedes-Benz SL 450 Roadster is another gem that features a retractable hardtop roof that can be opened or closed while you're traveling at speed up to 25 mph. The luxury two-seater blends performance and comfort, and is guaranteed to give you your money's worth. The SL 450 Roadster is powered by a 3.0-liter V8 engine that churns out 362 horsepower and 369 lb-ft of torque, which is complemented by a number of safety features like the adaptive cruise control with steering assist, blind-spot monitors, active lane control, and more. A brand new 2020 Mercedes-Benz SL 450 will set you back some cool $91,000 USD.
6. 2022 Jeep Wrangler Rubicon 392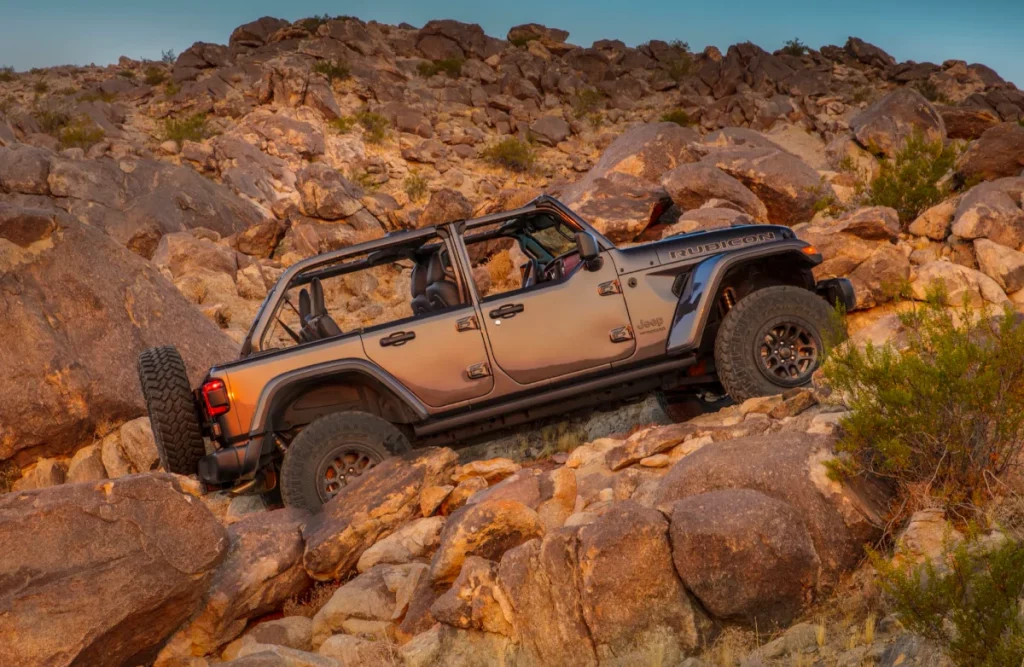 Jeep has done a great job in changing the narrative of how SUVs are generally viewed, and today, the American automaker is one of the best-sellers worldwide and has recorded huge sales numbers particularly with its Wrangler model. The 2022 Jeep Wrangler Rubicon 392 offer an exhilarating way to enjoy that much-needed open-air freedom, primarily with its removable hardtop roof. Despite being a typical off-road SUV, you can enjoy luxury seating with its first-class premium seat bolsters that help you stay supported through every twist and turn. The 2022 Jeep Wrangler Rubicon 392 is one of the most-powerful and most-capable mass-produced off-roaders on the market and it is powered by a 6.4-Liter HEMI V8 engine that cranks out 470 horsepower and 470 lb-ft of torque with the capability to achieve 0-60 mph in 4.5 seconds. You'd be willing to shell out at least $77,490 USD to get your hands on the Rubicon 392 trim, however, the base Wrangler model has a MSRP that starts at just $29,995 USD.
7. 2021 Mazda MX-5 Miata RF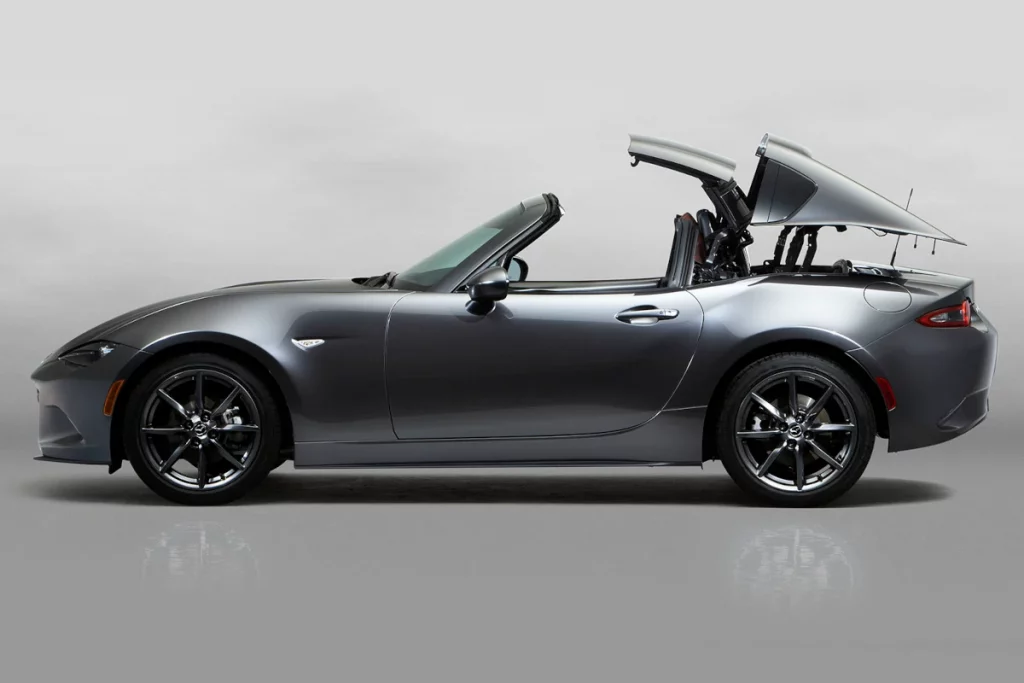 The Mazda Miata is in its fourth generation and enjoying plenty of success on the market as one of the finest hardtop convertibles out there today. The 2021 MX-5 Miata RF boasts a motorized metal and plastic hard top that promises a better refinement and more mature styling. The compact two-seater sports car is powered by a SKYACTIV-G 2.0 DOHC 16-valve 4-cylinder engine with VVT which is responsible for producing 181 horsepower and 151 lb-ft of torque. Its unique design makes it a great choice for those looking for an affordable sports car that is also very reliable. In addition to the retractable hardtop roof, the MX-5 Miata RF features a Bose 9-speaker audio system, 17-inch alloy wheels, black front air dam, rear lip spoiler, and more. It will run you back $33,045 USD.
8. 2022 Ferrari 488 Pista Spider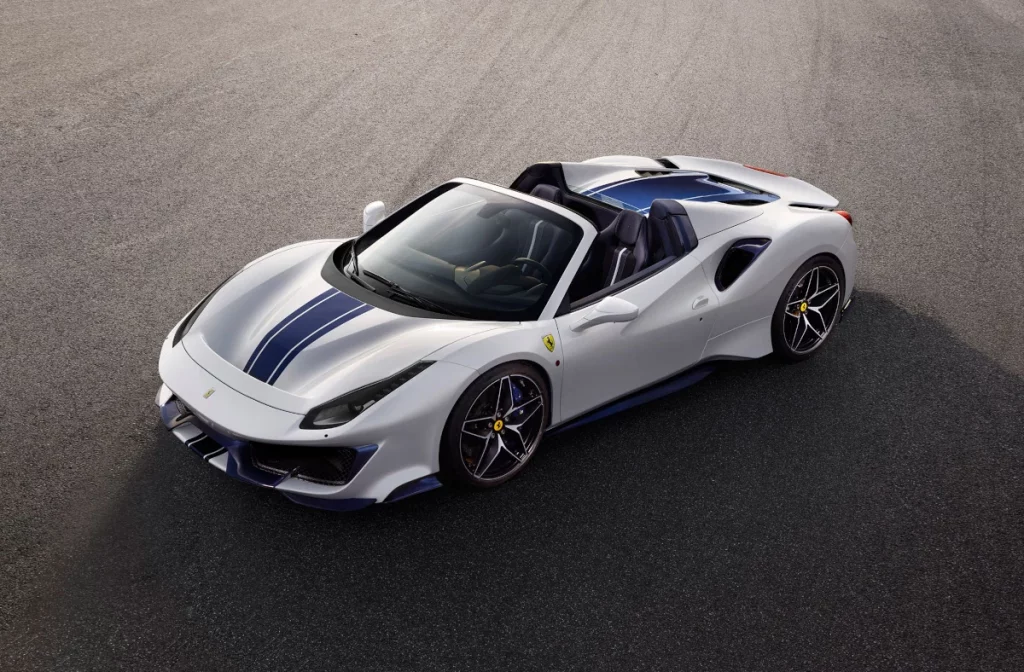 There's hardly any way we'd have a discussion about the best luxury auto brands without involving the Ferrari brand. The 2022 488 Pista will, according to the Italian luxury sports car manufacturer, give you the ultimate driving experience, thanks to its twin-turbo V8 engine, which is the most powerful in the model's history. Pista means "track" in Italian, and the name perfectly matches the vehicle's unrivaled track numbers. Its engine cranks out a ridiculous 710 horsepower and 568 lb-ft of torque, helping the vehicle achieve 0-62 mph in 2.8 seconds with a top speed of 211 mph. Its ultralight luxe interiors are the highlight of this sports car and you can have its hardtop roof automatically rolled back into its trunk to enjoy a great open-air driving experience. The Ferrari 488 Pista Spider is priced at $331,000 USD.
9. 2022 McLaren 765LT Spider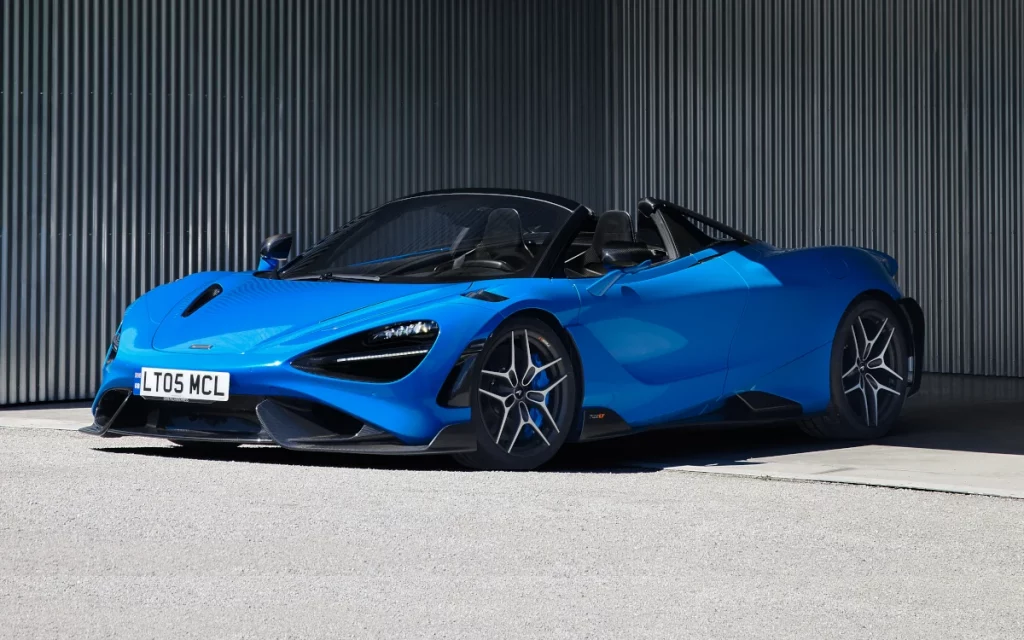 The McLaren brand is in a league of its own, and the introduction of the 2022 model of the 765LT Spider further shows the British brand's competitors that they're willing to take the game by the scruff. Its ultra-lightweight single-piece electric retractable hardtop only takes 11 seconds to be opened, and that's enough to earn the vehicle a spot on this list. The most powerful LT Spider ever to be produced by McLaren runs on a 4.0-liter twin-turbocharged V8 engine that delivers 755 bhp and 590 lb-ft of torque. The supercar can accelerate from 0-62 mph in 2.8 seconds with a top speed of 205 mph, and it will run you back $382,500 USD.
10. 2022 Lamborghini Aventador LP 780-4 Ultimae Roadster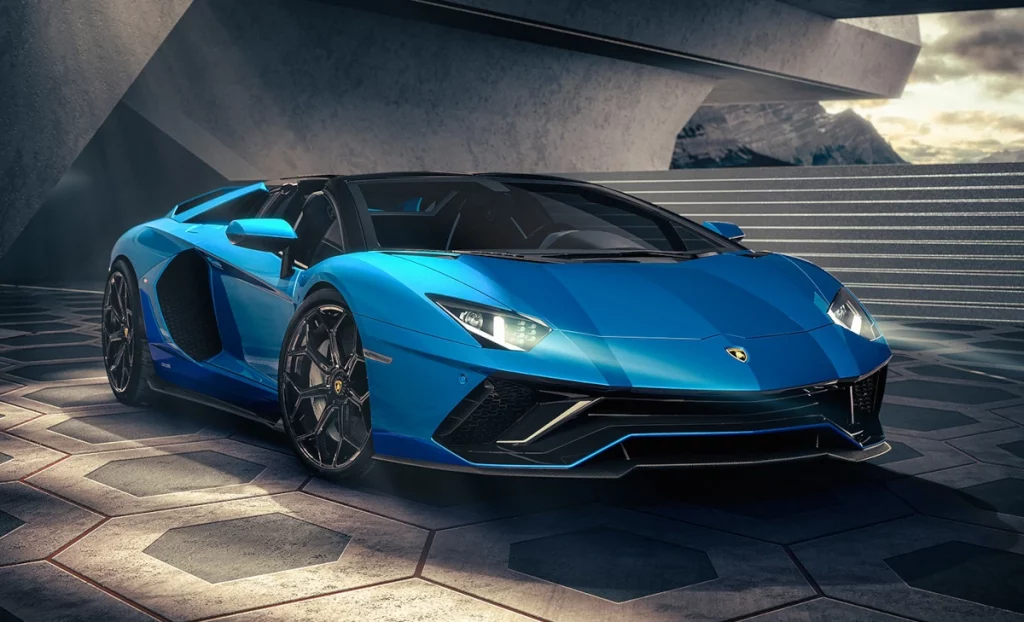 With a production of only 250 units, the 2022 Lamborghini Aventador 780-4 Ultimae Roadster doubles as the newest and final open-roof version of the iconic Aventador family. The supercar runs on a V12 engine that delivers 770 horsepower and 531 lb-ft of torque, helping it reach a top speed of 221 mph and a 0-62 mph acceleration time of 2.9 seconds. The 2022 LP 780-4 Ultimae Roadster is the most iconic Aventador model yet, as it boasts special features and design that sets it apart from the rest. Its removable hardtop which is made using an innovative high-pressure RTM molding technology, ensures strength and comfort, highlighting the lifestyle and spirit of the limited model. The Roadster showcases a unique combination of performance, comfort and refinement, to go with a price-tag of $546,847 USD.