Almost every industry is experiencing major changes in terms of sustainability, innovations, and scaling, and it's safe to say, not to assume, that the autos industry remains one of the most affected industries in the world. You'll be wondering what or who is making these major changes that are big enough to touch almost every industry in the world, but if you ask us, we'll gladly tell you that it is "what" instead of "who", and that "what" is technology. SUVs have benefited greatly from the technological advancements that are available today, and that's why the discussion of the best luxury SUVs is something that will never go away for as long as luxury SUVs continue to be in production.
SUVs have transformed into a more complete vehicle, embodying the combination of performance, designs, luxury features, and many things. It's an excellent way for a vehicle type as popular as the SUV to take a bit from each vehicle type such as the design and performance of a sports car, the utility of a sedan, the luxury features of a supercar, and the strength of a pickup truck. Today, it's no longer a matter of whether or not luxury SUVs are in production, but how many of them are on the market, considering the fact that the other vehicle types also have luxury options.
The SUV market has enjoyed massive success over the past years, with automakers profiting greatly off consumers' increased interests in the vehicle style. When you combine luxury with an already rugged and capable vehicle, then you have something formidable and highly sought-after by everyone who can afford it. Nowadays, SUVs don't look like what they looked like back in the day. Iconic automakers like Mercedes-Benz and Land Rover laid the foundation and paved the way for some of the more luxurious SUVs we have access to nowadays.
Currently, there are many outstanding options for luxury SUVs on the market so if you're looking for the best ones for the money, below is our list of the top 10 best luxury SUVs in 2022.
10. Cadillac XT4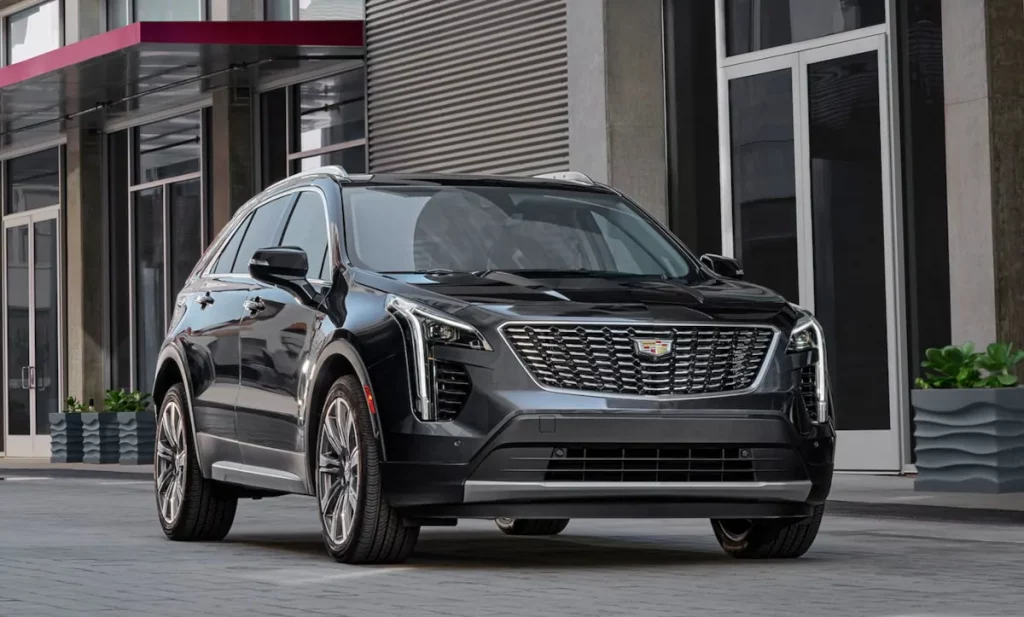 Luxury doesn't always necessarily have to cost an arm and a leg, and the 2022 Cadillac XT4 Premium Luxury trim has proved just that with a starting price of $39,595. The Cadillac XT4 SUV comes fitted with Cadillac Smart System suite of safety and driver assistance, Cadillac user with Rotary Infotainment Controller, Hands-free power liftgate, Leather seating surfaces, Ambient interior Lighting, Genuine wood or aluminum decor, Cargo shade, among many other luxury features. On the exterior, the XT4 sport roof rails with satin aluminum finish, 18″ alloy wheels with Pearl Nickel finish, Illuminating satin chrome-accented door handles, Silver metallic lower bodyside moldings and fascia accents. Under the hood of the compact SUV is a 2.0L Turbo 4-cylinder engine that produces 235 hp and 258 lb-ft of torque. Those who are big on performance may not find the performance stats that interesting, but for that price, it remains a great choice on the market today.
9. Lincoln Aviator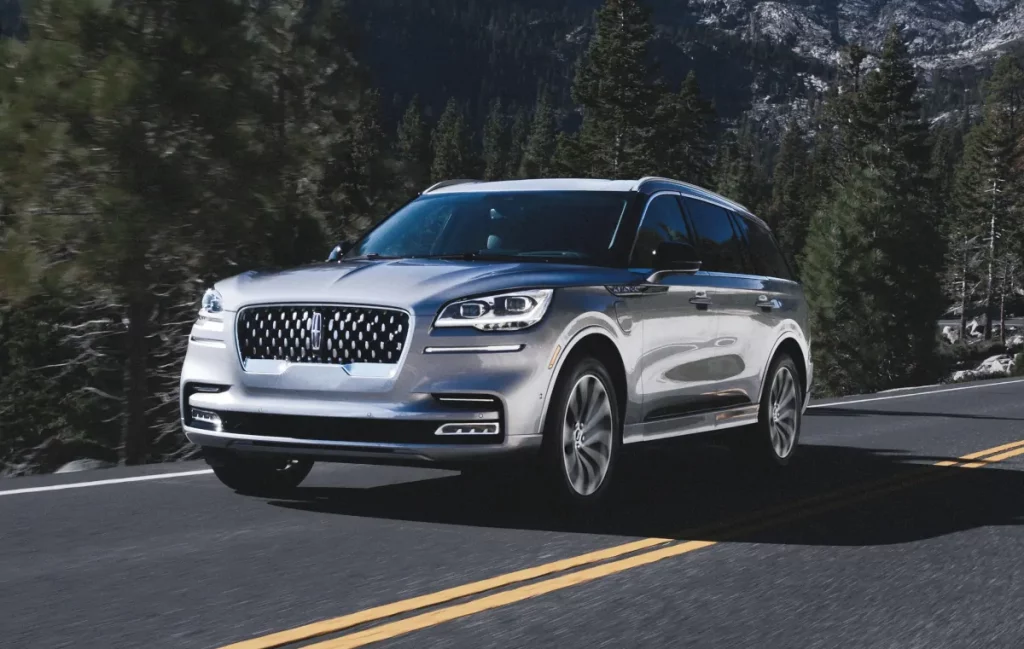 As big as the Lincoln Navigator is, its power is nothing compared to 2022 Aviator's, thanks to its plug-in hybrid electric motor combined with a standard twin-turbocharged engine to deliver a whopping 494 horsepower and 630 lb-ft of torque. The Aviator model has been consistently rated one of the best luxury SUVs for the past five years, having scored the highest numerical score for the best luxury brands in the J.D. Power U.S. Sales Satisfaction Index for 2017 and 2020. Its most exciting feature is the Auto Air Refresh that provides impressive air filtration and helps you monitor the air around the vehicle to make sure the air in the cabin is refreshed and recirculated. The Lincoln Co-Pilot360 1.5 Plus is packed with advanced safety features like Active Park Assist 3.0, Adaptive Cruise Control, Lane Centering Assist, Evasive Steering Assist, and Reverse Brake Assist. Starting price for the 2022 Lincoln Aviator is $51,780.
8. Lexus LX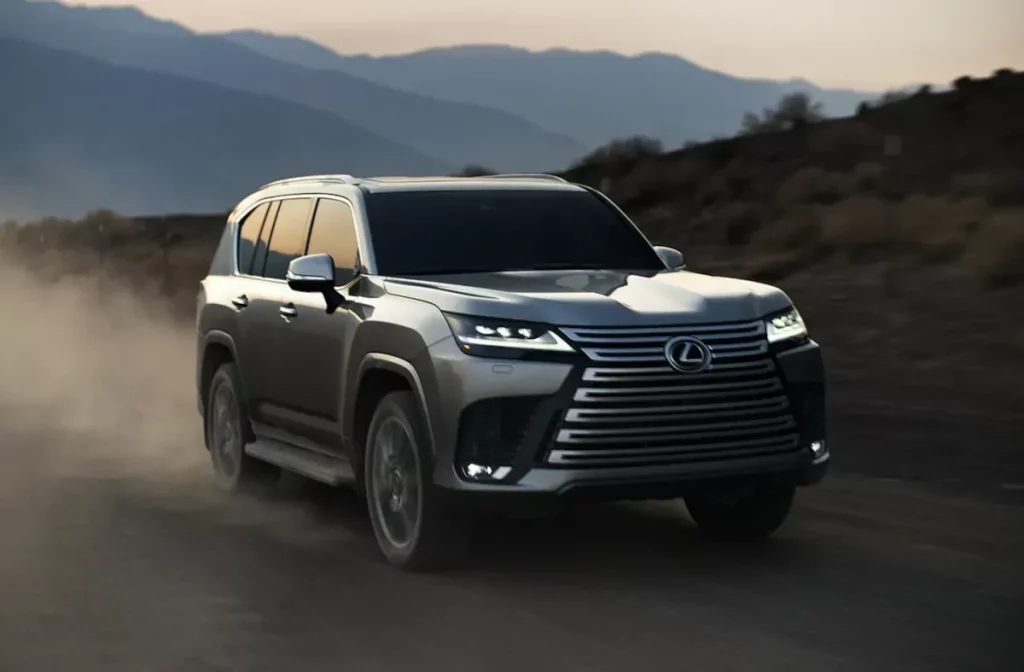 The LX is arguably one of the best-selling Lexus vehicles, and that's due to the versatility of the vehicle coupled with lots of amazing performance features. From a glance, you'll realize how powerful the Lexus LX is, and the 2022 model is designed so beautifully that it may be hard to guess if it can be taken off-road. The 2022 LX pairs an advanced 10-speed electronically controlled Direct-Shift automatic transmission with paddle shifters to a 3.5-liter V6 engine that is capable of producing 409 horsepower and 479 lb-ft of torque. Regarded as one of the best off-road SUVs in the world at the moment, the claim is further backed by the vehicle's special Multi-Terrain Select that helps you optimize drivability to take on any landscape and terrain no matter how difficult it may seem. Safety features include the Intuitive Parking Assist, Blind Spot Monitor with Rear-Cross Traffic Alert, and Hill-start Assist Control. Starting price for the 2022 Lexus LX is $88,245.
7. Volvo XC90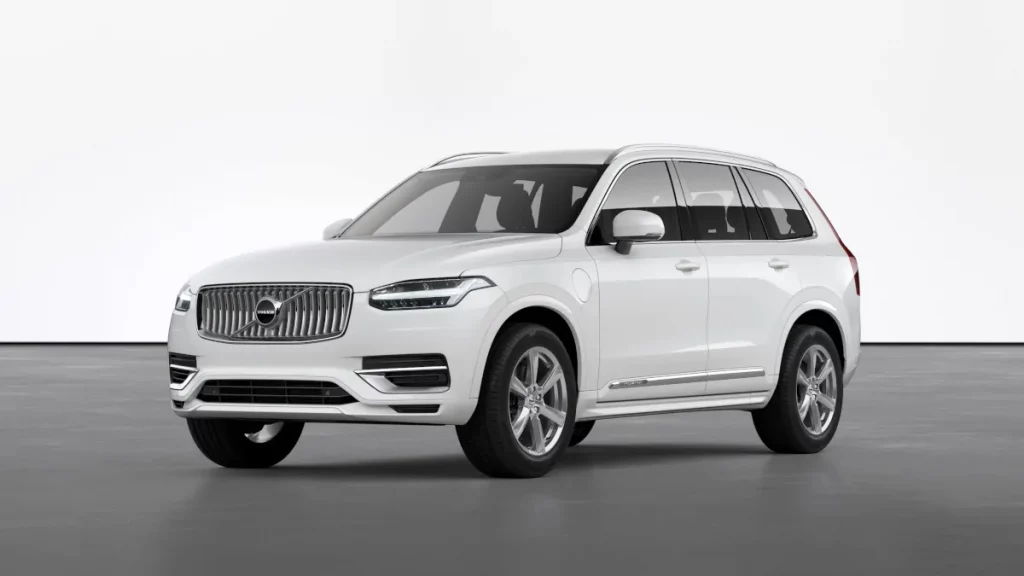 The 2022 Volvo XC90 is an impressive luxury hybrid crossover with great styling, beautiful interior, and tons of safety features. In fact, a lot of folks have criticized Volvo for playing "too safe" with the XC90, but you can't play too safe in this industry, especially when you're a brand with a lot at stake. Despite people pointing out that the XC90 is packed with too many safety features, it still is very highly-rated in the luxury sector, making it one of the best SUVs to come out this year. The XC90 runs on an inter-cooled turbo premium I-4 engine that produces up to 250 horsepower. In addition to being one of the best luxurious hybrids, the XC90 is also extremely reliable, which makes it one of the best options on the market for the 2022 model year, and the fact that it is packed with enough safety features makes it a great choice for those who prioritize safety over every other factor.
6. Porsche Cayenne E-Hybrid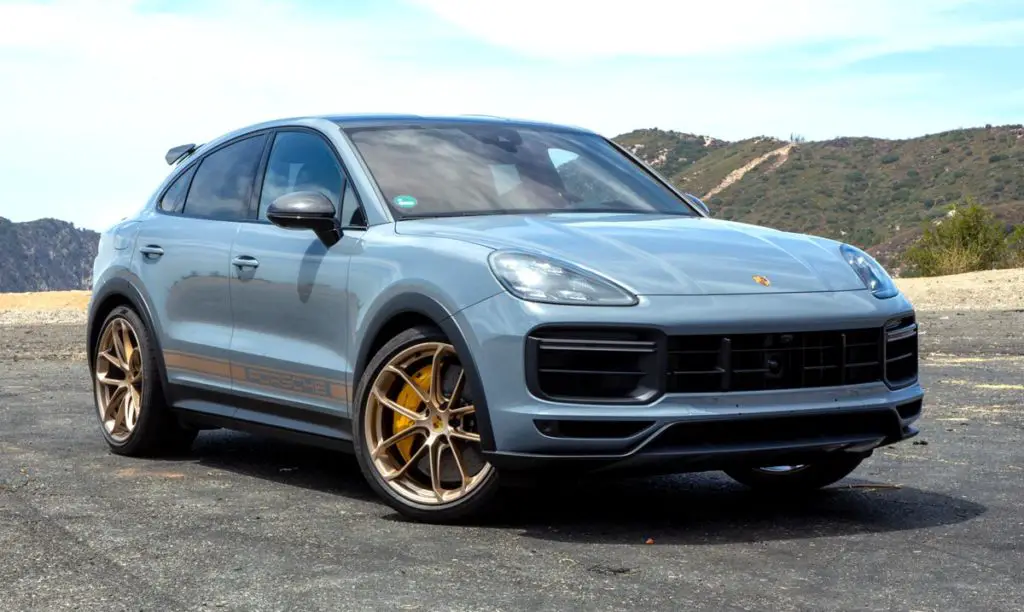 The Porsche Cayenne has had the highest rating on J.D. Power ranking for the past few years, putting it on par with BMW X6, and the brand has not disappointed with the introduction of the 2022 model. The E-Hybrid trim has a starting price of $84,650 which is undoubtedly a steal for the performance and luxury features you get access to. This E-Hybrid brings a mix of sustainability, driving dynamics and luxury, which excites any sports car enthusiast, because they can look forward to hybrid technology from the race track with enough luxury and space for the entire family. The German automaker has definitely done a great job with this SUV that runs on a hybrid engine which produces a combined 456 hp and 516 lb-ft of torque which helps it to a blistering top speed of 157 mph.
5. Land Rover Range Rover SVAutobiography Dynamic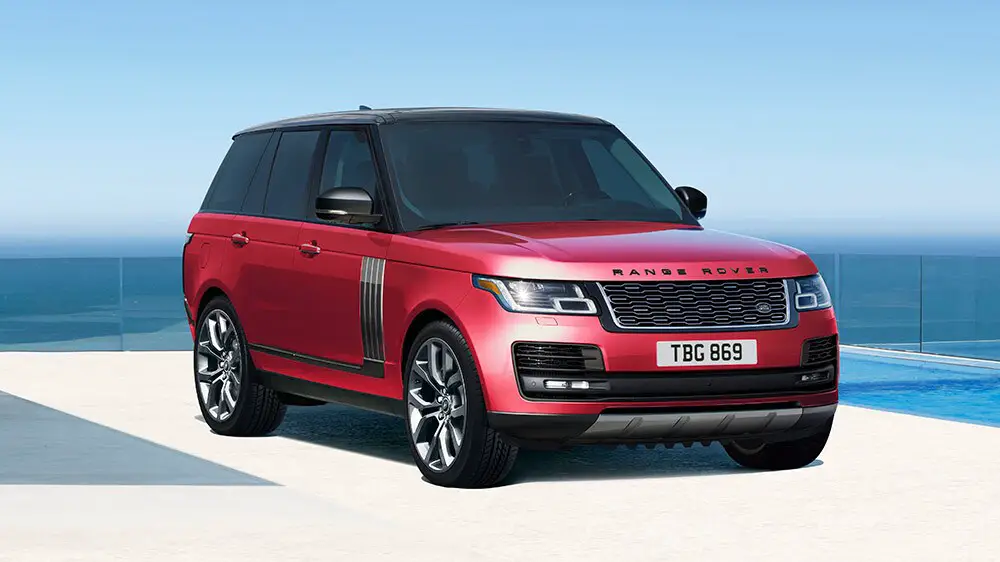 The Land Rover brand became popular and successful with its Range Rover models, and the world-famous large SUV is returning for the 2022 model year better than ever. The 2022 Range Rover comes in different models, including the popular Range Rover SVAutobiography Dynamic, one of the best luxury SUVs in the world at the moment. Some luxury vehicles are judged by how pricey they are so if you're looking for something like that, the $183,100-rated luxury SUV will do you just great. Not the fastest SUV with only a top speed of 140 mph, but its 5.0-liter V8 gas engine that cranks out 557 horsepower ranks it amongst the most powerful luxury SUVs ever. The vehicle comes with premium LED headlights with signature DRL, Powered Gesture Tailgate, Sliding Panoramic Roof, Tow Hitch Receiver, and SVAutobiography Dynamic Exterior Accents to mention but a few.
4. Mercedes-Benz AMG G 63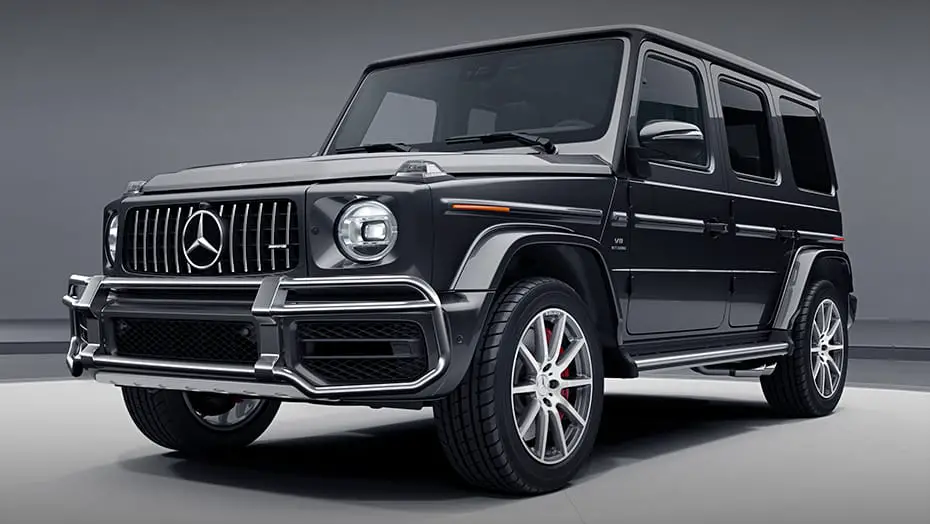 Not the fastest option on the list, but the 2021 Mercedes-Benz AMG G 63 is highly rated in the industry as one of the overall best luxury SUVs on the market right now. A starting price of $156,450 may seem a tad bit steep for some but once you get used to the strength as well as luxurious features the SUV has to offer, you'll realize the vehicle is worth every penny of that starting MSRP. The luxury SUV runs on a handcrafted AMG 4.0-liter V8 engine that cranks out 577 horsepower and 627 lb-ft of torque, making it one of the most powerful stock SUVs on the planet. The 2021 AMG G 63 can also accelerate to 60 mph from a standstill point in 4.5 seconds. In terms of luxury, only a few SUVs can match the SUV's prowess, thanks to its supple Nappa leather upholstery, Power front seats with memory, Heated front seats, Heated rear seats, 3-zone climate control, Air Balance cabin-air purification system, Mercedes me connect Assist Services, 64-color LED ambient lighting, Electrically heated windshield, Privacy glass, Heat- and noise-insulating glass, and more.
3. Bentley Bentayga S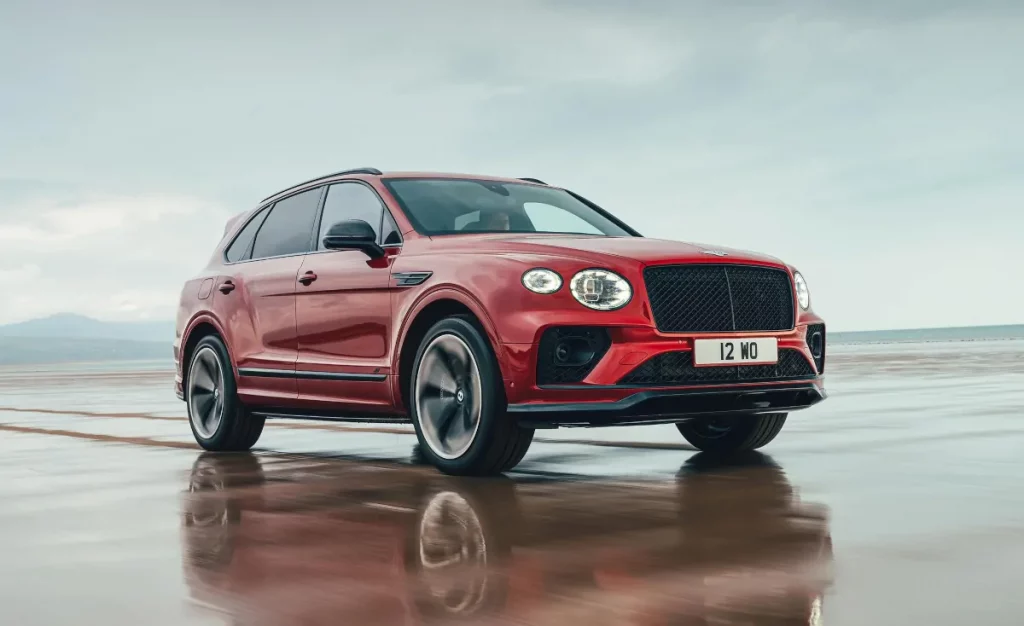 Would you not be disappointed if we made a list of the best luxury anything – as far as vehicles are concerned – and we failed to talk about any vehicle made by Bentley, one of the best luxury vehicle manufacturers in the world. The Bentayga is without a single doubt one of the best ultra-luxury SUVs on the market right now, it will take another luxury SUV with a better design, features, and performance to knock the Bentayga off the perch. The 2022 Bentayga S SUV is an incredible showcase of luxury design, and it is powered by a twin-turbocharged V8 engine that produces 542 hp and 770 Nm of torque, making it one of the most powerful luxury SUVs on the list. The powerful engine is also responsible for the maximum speed of 180 mph and 0-60 mph acceleration time of 4.4 seconds.
2. Mercedes-Maybach GLS 600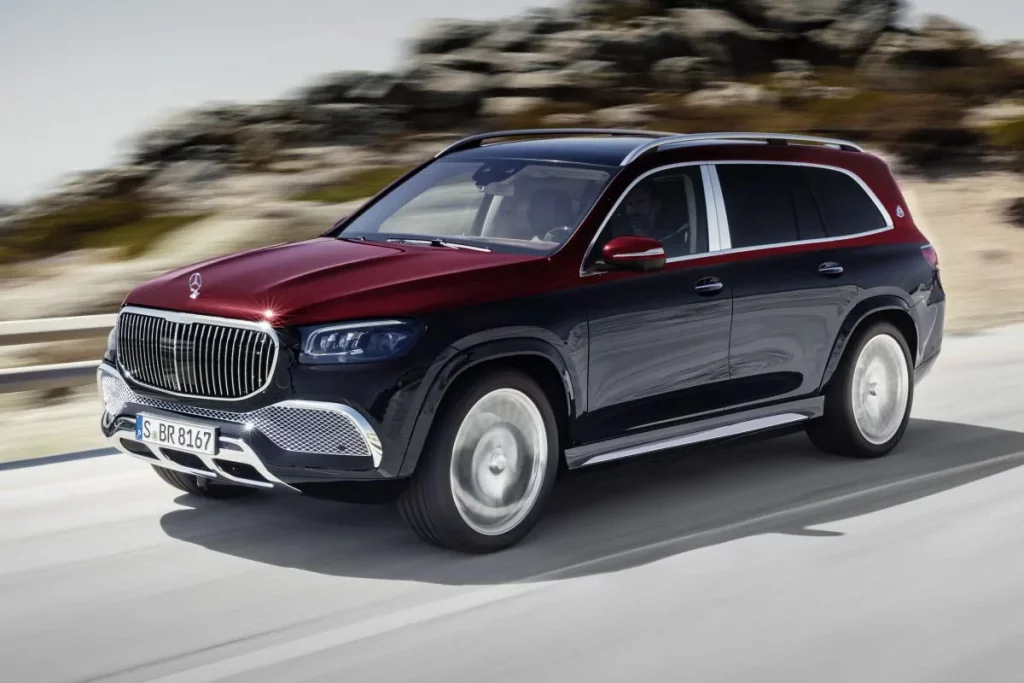 We all know Mercedes to value luxury, and what the brand has jointly done with Maybach on the GLS 600 has only further helped their cause in the automotive industry. The Mercedes-Maybach GLS 600 boasts a top-notch ultra-luxurious features and styling, and its ample space sets it hugely apart from almost every car on this list.The GLS 600 SUV features a 4.0-liter V8 biturbo engine with EQ Boost which produces 550 horsepower and 538 lb-ft of torque, with the capability to accelerate from 0-60 mph in 4.8 seconds. Mercedes-Maybach fitted this large-SUV with everything from a dedicated fragrance as part of the car's AIR BALANCE package, to an interior synonymous with the Maybach partnership. The ultra-premium SUV also features a lounge-like experience with reclining outer-rear seats, climatized massaging seats throughout, a panoramic sliding-tilting sunroof with an opaque roller blind as standard, and more available as additional options. The 2021 Mercedes-Maybach GLS 600 SUV will set you back $160,500 USD as starting price.
1. Rolls-Royce Cullinan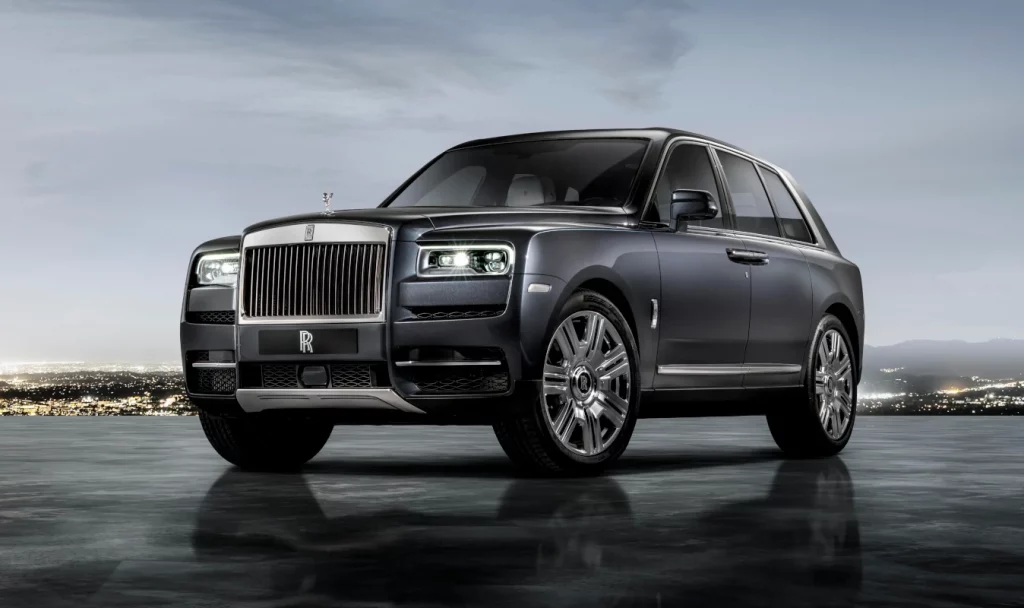 The most expensive production SUV on the planet at the moment, priced at $336,000, is also the brand's most luxurious vehicle ever. Luxury is plastered all over the Cullinan with power-adjustable headrests, soft-close doors, efficient wheels, a power liftgate, and a plethora of other ultra-luxury features that the Rolls-Royce brand is well-known for. Don't let the Cullinan's beautiful design trick you into thinking it can't combat different terrains. It has been tested on the world's most challenging terrain to prove its supreme off-road capability. The 2022 Rolls-Royce Cullinan is powered by a 6.75-liter twin-turbo V12 engine which cranks out 563 horsepower and 627 pound-feet of torque, with the capability to accelerate from 0-60 mph in 5 seconds and a top speed of 155 mph. The spacious 5-seat capacity SUV makes sure passengers enjoy as much comfort as they would love to with the highest level of automotive luxury available out there today.