Want to take your passion for speed to the next level? If so, you won't want to pass up our list of the fastest cars in the world in 2023… These leading candidates for the world's fastest car will blow your mind with their cutting-edge engineering and breathtaking speed. This list includes something for everyone, from seasoned automotive enthusiasts to those seeking their next dose of adrenaline. Get ready for an exciting ride as we reveal the top 10 fastest cars in the world in 2023.
10. Koenigsegg Gemera (248 MPH)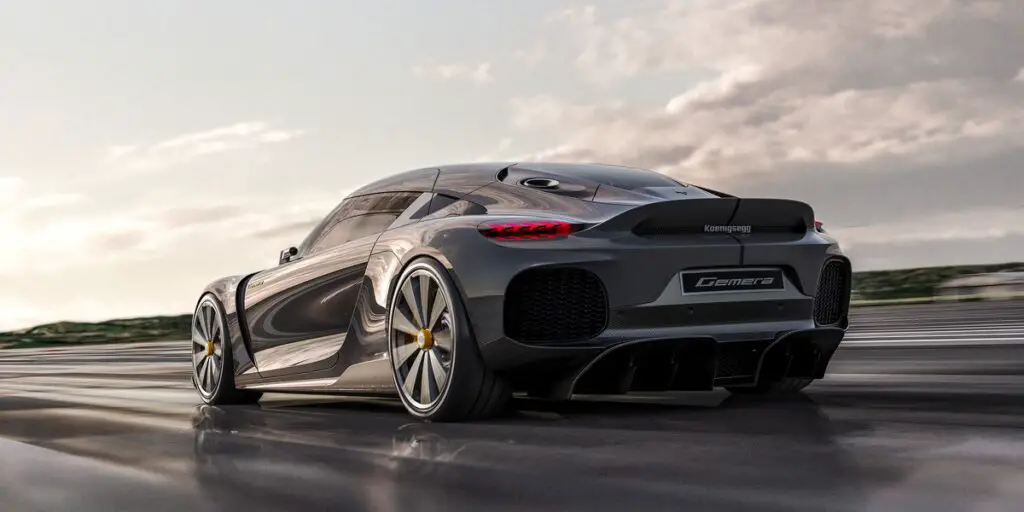 Koenigsegg, founded in 1994, has established itself as a top player in the automotive industry. This is demonstrated by the fact that two of its models are among the fastest cars in the world. The Gemera is a four-seater all-wheel drive plug-in hybrid megacar powered by a twin-turbocharged 3-cylinder engine that produces 1700 horsepower and 2581 pound-feet of torque.
The Gemera has a top speed of 248 mph and can accelerate from 0 to 60 mph in just 1.9 seconds. Additionally, the Gemera is equipped with a lightweight 800V battery that allows it to drive up to 50 km on electric power alone.
9. McLaren Speedtail (250 MPH)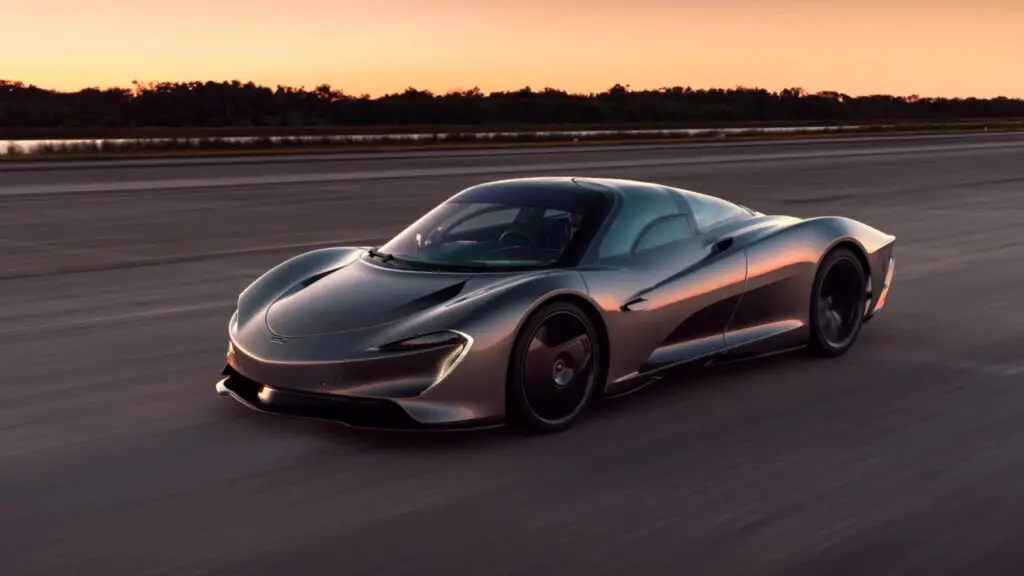 In contrast to a number of the other manufacturers on this list, McLaren has been producing hypercars for quite some time, so it is safe to assume that the company is familiar with the challenges of creating groundbreaking supercars. It's fair to say that the price tag of $2 million makes some people cringe.
It's true that you can find faster and more powerful cars for less money, but this one's reputation for speed and reliability has ensured it a spot on lists of the world's fastest cars for years.
The three-seater McLaren Speedtail is powered by a 4.0-liter twin-turbocharged engine that generates 1036 horsepower and 848 pound-feet of torque. With a peak speed of 250 mph (403 km/h), this supercar is among the world's fastest mass-produced vehicles. It reaches 0-60 mph in about 2.5 seconds.
8. Aston Martin Valkyrie (250 MPH)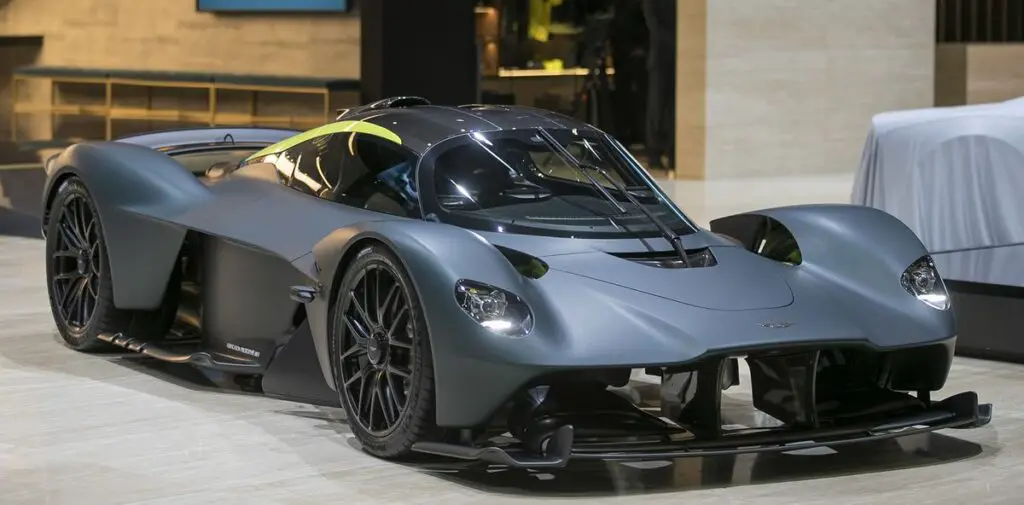 Some brands are automatically associated with high quality. Bugatti, Hennessey, and the famous British company Aston Martin are all part of the same elite group of automakers. The Valkyrie was a stepping stone for the legendary British automaker, which had previously earned acclaim for its high-quality offerings but had not yet established a name for itself in the realm of high-performance supercars.
Together with Red Bull Racing, Aston Martin's Formula One partner, they created this hypercar. A 6.5-liter V12 engine built by Cosworth is paired with a hybrid drivetrain, allowing it to produce 1160 horsepower and 663 lb-ft of torque. The Aston Martin Valkyrie can reach 60 miles per hour from a standstill in just 2.5 seconds, and it has a top speed of 250 miles per hour.
7. Rimac Nevera (258 MPH)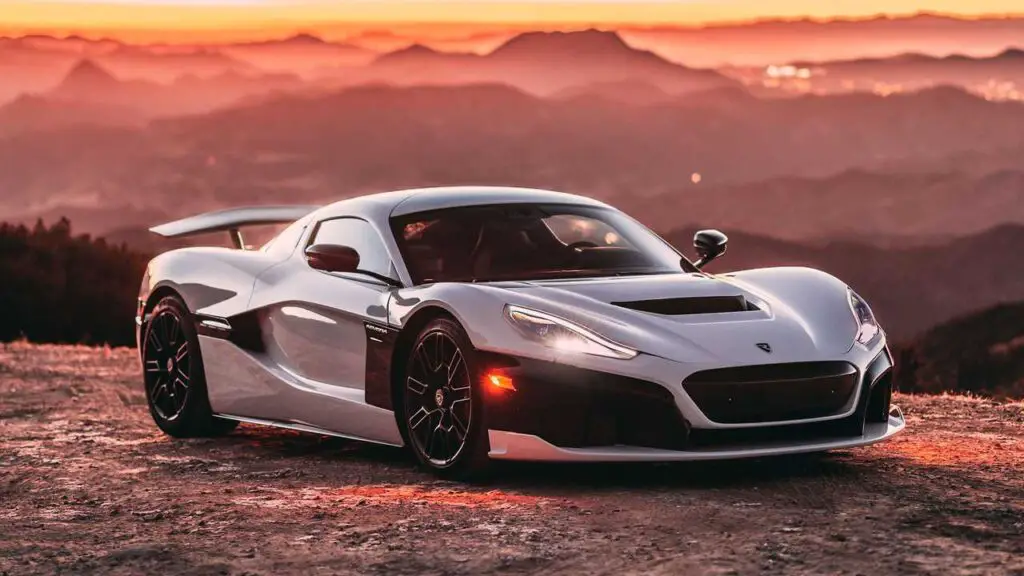 It's thrilling to witness an electric supercar as one of the world's fastest cars at a time when the world is pushing for more electric vehicles to be manufactured to make the earth a safer place to live.
The Rimac Nevera, which can reach 258 mph and can accelerate from 0 to 60 mph in 1.85 seconds, shows that electric vehicles have just as much of a chance as gas-powered vehicles to compete well in high-speed races.
This vehicle costs $2.4 million and features four electric motors capable of producing 1914 horsepower and 2,300 lb-ft of torque.
6. Bugatti Veyron Super Sport (267 MPH)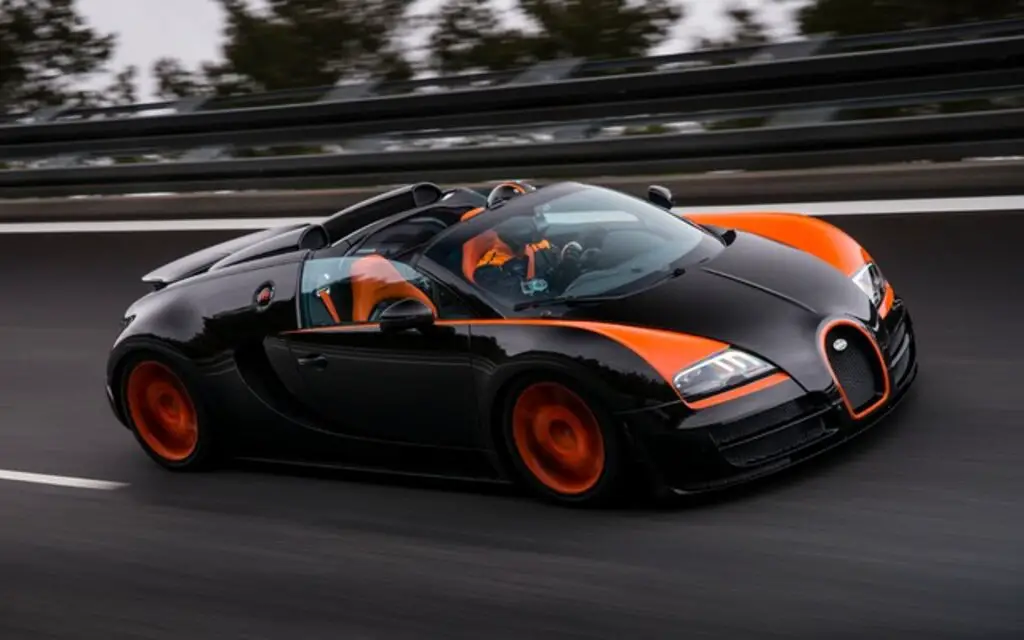 The Bugatti Veyron Super Sport, which debuted to the public in the same year, holds the record for the world's fastest street-legal production automobile, with a top speed of 267 miles per hour. Among the world's quickest vehicles in 2023, the Veyron Super Sport will still be competitive.
The hypercar has a W16 engine that is 8.0 liters in capacity and produces 1,200 horsepower and 1,106 lb-ft of torque between 3,000 and 5,000 rpm. In addition to its staggering price tag of $2 million USD, this vehicle can also go from zero to sixty miles per hour in approximately 2.4 seconds.
5. SSC Tuatara ( 295 MPH)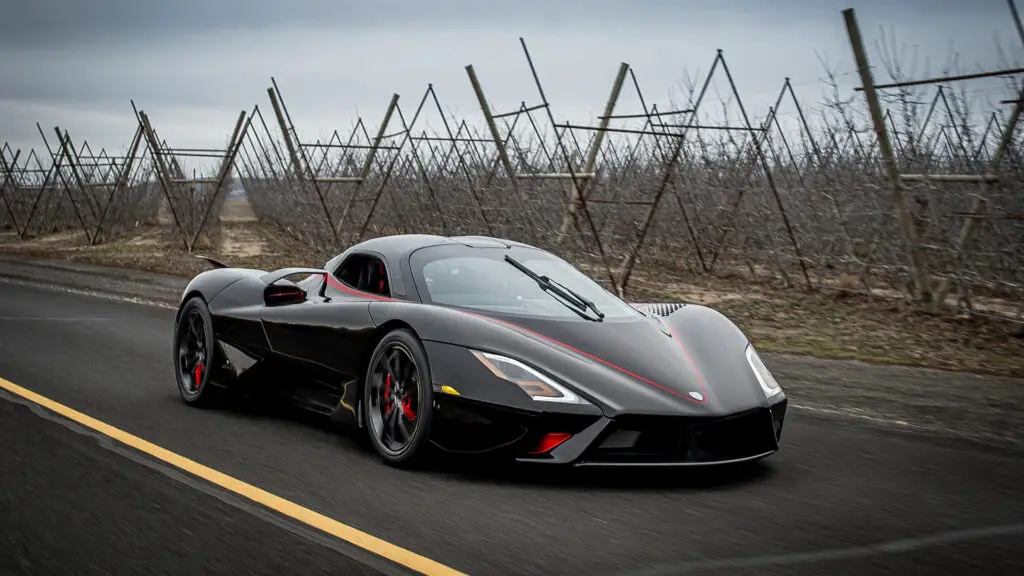 Shelby Supercar (SSC) produces the Tuatara, the company's flagship vehicle. Anything less than its current specifications would have been unacceptable for a vehicle costing $1.9 million. 
However, in 2023, the SSC Tuatara is still one of the world's most potent hypercars, thanks to its 5.9-liter flat-plane crank twin-turbocharged V8 engine, which allows it to produce a best-in-class 1350 hp while running on 91 octane fuel and up to a staggering 1750 hp when operating on E85 ethanol. In about 2.5 seconds, the car can accelerate from 0 to 60 mph.
4. Bugatti Chiron Super Sport 300+ (305 MPH)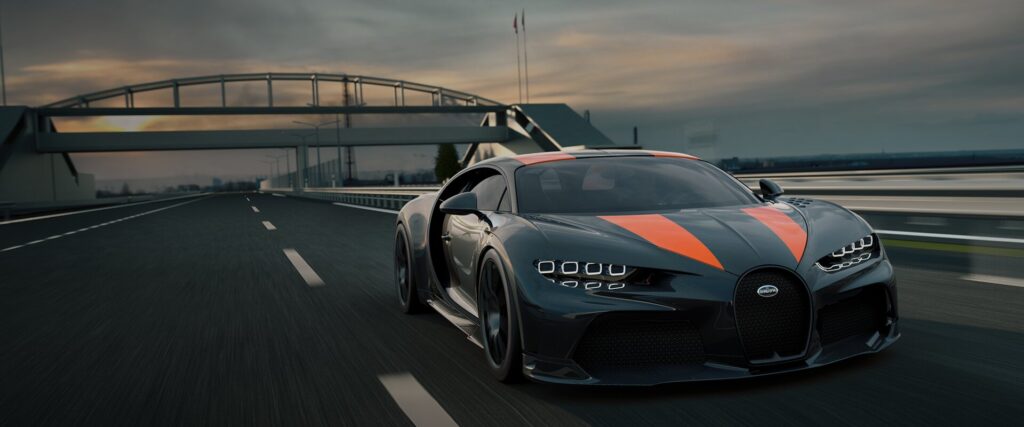 At one point, Bugatti's Chiron Super Sport 300+ was the fastest mass-produced automobile in the world. It wasn't until the debut of the Bugatti Chiron Super Sport 300+ that a hypercar reached speeds of more than 300 miles per hour. It paved the way for future developments, and now we have hypercars capable of speeds greater than 300 miles per hour, similar to some of the ones we've described here.
It's difficult to find fault with this car because it strikes such a nice balance between practicality and aesthetics. The hypercar can go from zero to sixty miles per hour in 2.3 seconds thanks to its enormous 8.0-liter W16 quadruple-turbocharged engine's 1600 horsepower and 1180 pound-feet of torque. The base price of a Bugatti Chiron Super Sport 300+ is €3.5 million Euro, which is equivalent to almost $4 million in American dollars at the current conversion rate.
3. Bugatti Bolide (310 MPH)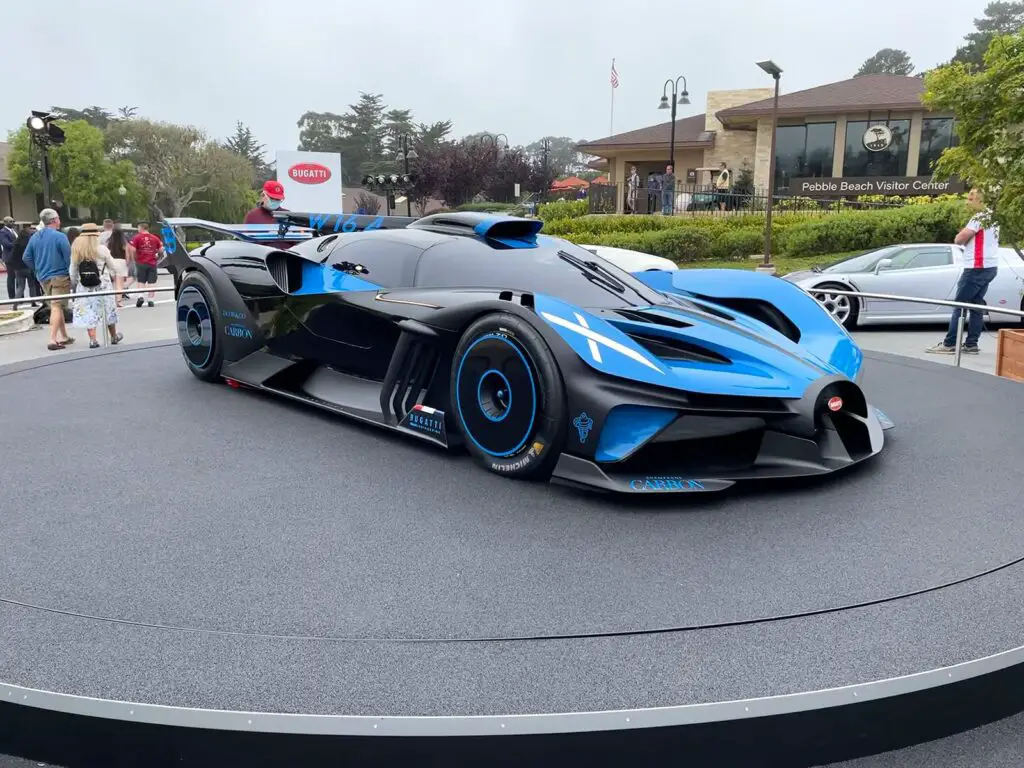 As one of the world's fastest hypercars, the Bugatti Chiron Super Sport 300+ was a huge commercial success for the French luxury automaker. This prompted them to go back to the lab and create the Bolide, a smaller sibling to the Chiron that is even quicker. Achieving a top speed of 310 mph is an ambitious goal for a supercar, but Bugatti set out to prove its doubters wrong by creating the Bolide.
The Bugatti Bolide is powered by an 8.0-liter quad-turbocharged W16 engine, which generates 1825 horsepower and 1364 pound-feet of torque. When you consider that the car's ground clearance is merely 39.2 inches, it's clear that it's capable of more than just breaking records. The Bugatti Bolide has a 0-60 mph time of 2.17 seconds, making it one of the fastest and quickest automobiles in the world.
2. Hennessey Venom F5 (311 MPH)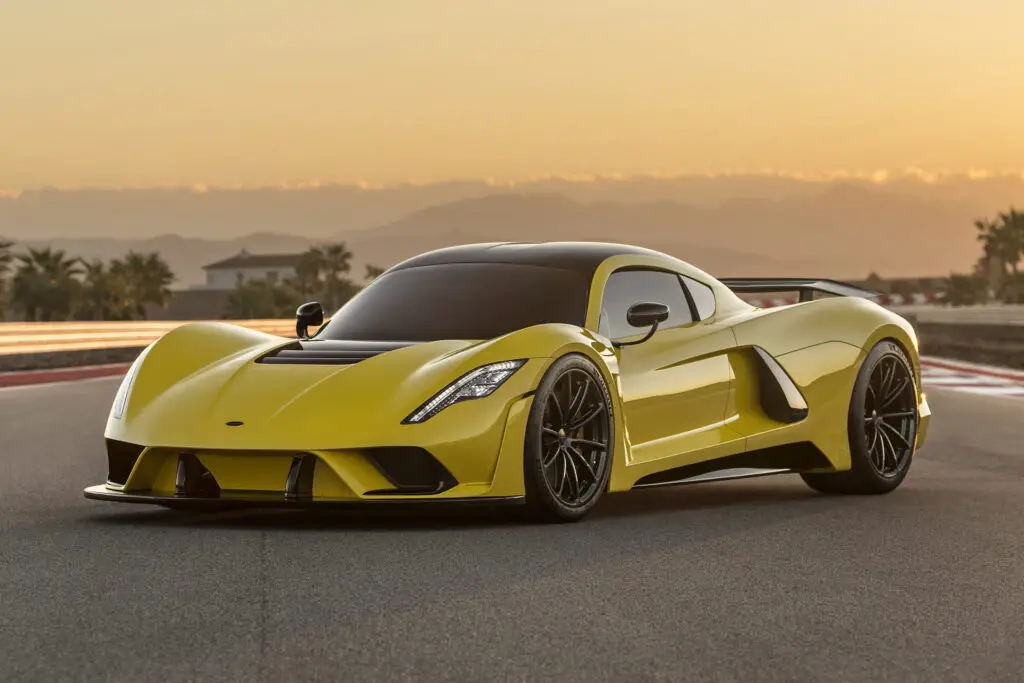 Every presentation in John Hennessey's Venom line, like the auto industry as a whole, features a backstory that transports viewers to another era. When designing this hypercar, Hennessey aimed for more than just paying homage to the fastest kind of tornado.
Production of the Hennessey Venom F5 proceeded, and it did set new standards. Making a splash with a top speed of 305 mph isn't easy, but Hennessey doesn't give a hoot. The Hennessey Venom F5 is propelled by an industry-best 1817 horsepower and 1,193 lb-ft of torque from its rear-mid-mounted 6.6-liter twin-turbocharged V8 engine. Unfortunately, only 24 examples of the Venom F5 were made, so getting your hands on one in 2022 may prove difficult.
1. Koenigsegg Jesko Absolut (330 MPH)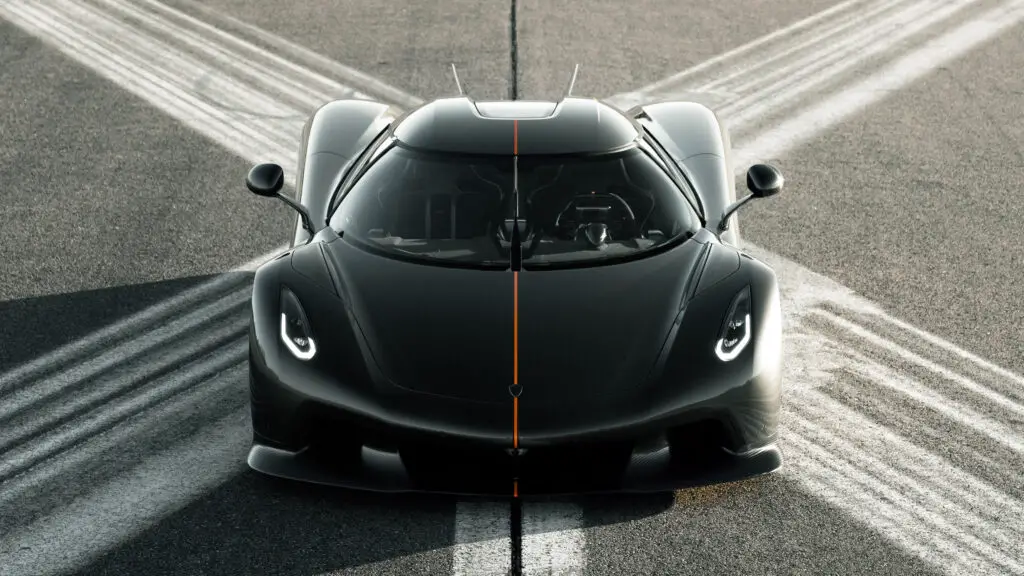 Watching the Koenigsegg Jesko Absolut in action will convince you that the Hennessey Venom F5 is merely a mildly impressive performer. The Swedish automaker Koenigsegg has created a masterpiece with its hypercar, which displays raw power at its finest. The Jesko Absolut was the world's fastest car when it was initially released, setting a new standard for competitors to try and beat.
In case you're curious about which vehicle holds the title of "fastest automobile in the world in 2022," the answer is the Koenigsegg Jesko Absolut, which can reach speeds of up to 330 miles per hour (531 kilometers per hour). The 5.0-liter V8 engine in this hypercar is twin-turbocharged, allowing it to produce 1600 horsepower while running on E85 fuel and 1280 horsepower when running on ordinary gasoline. Torque is rated at 1106 lb-ft.
Every surface aspect on the 2022 Jesko Absolut hypercar has been built to reduce drag or surrounding turbulence while boosting high-speed stability, and the car includes the world's lightest V8 crankshaft at just 12.5 kg.