Every industry in the world has been touched by technology, and no one anticipated the chances would be this great. The world's current technical breakthroughs have been extremely beneficial to the automotive sector. This is no longer surprising, especially in light of the fact that automakers are making every effort to maintain their leadership in the sector and are continually coming up with new ways to outdo one another.
An automatic parking feature and a car-navigating system help a self-parking vehicle travel from a traffic lane to an optimum parking place. Over the years, features like these have grown to be crucial, but some individuals still contend that they would rather trust their own judgment than fully rely on a car's self-parking system.
For individuals who improve their driving using drive-assist functions, having this option applied in various cars, such as SUVs, is fantastic. Drivers have found it difficult to park in smaller spots recently, which is why customers have found the park-assist feature to be so useful. Park-assist features will shield your car from minor collisions and other vehicles; it is reasonable to claim that this ground-breaking technology has substantially decreased the damage done to cars while parking in smaller places.
We'll talk about 10 of the top self-parking SUV models in this article. 
10. Volkswagen Atlas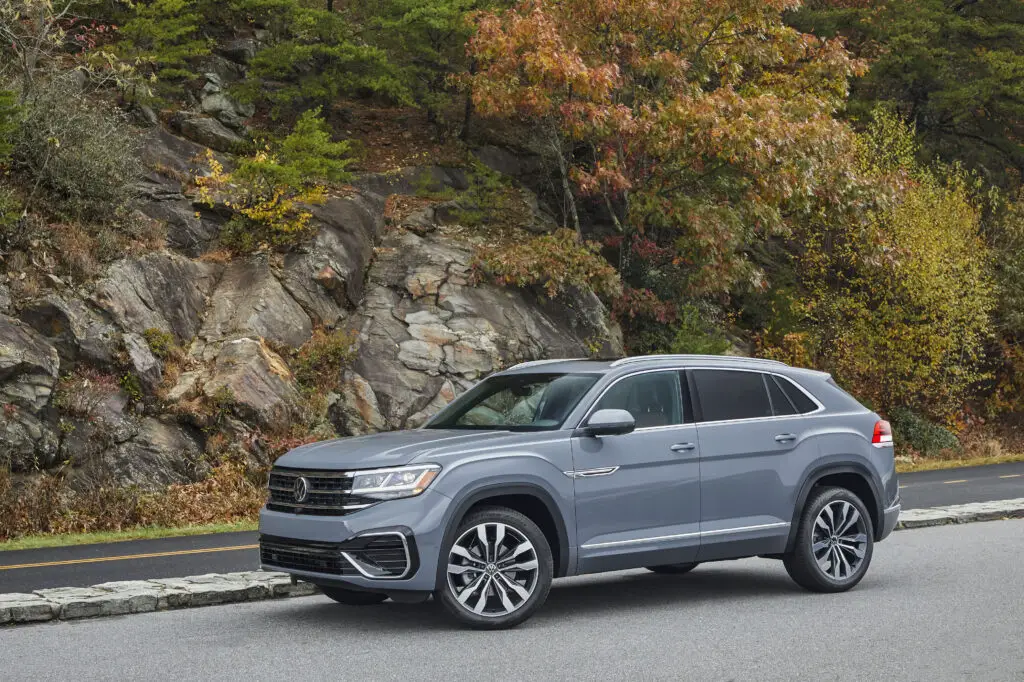 The Atlas is by far Volkswagen's largest SUV to date. Since its initial release in 2018, the three-row SUV has garnered attention, and Volkswagen has no plans to let up with the massive SUV. The 2022 Volkswagen Atlas boasts significant design improvements inside and out over what we all saw in 2021.
The vehicle's 3.6L V6 engine, which produces 276 horsepower and 265 lb-ft of torque, stays the same. The huge SUV's sophisticated safety features, which include hands-free self-parking technology, rear cross-traffic alert, and pedestrian detection, among many others, are what makes it most appealing in addition to its performance.
9. Peugeot 3008 GT
Even though Peugeot may not be as well-known as other of the companies we'll mention on this list, you can never be concerned about safety when operating this luxurious SUV. The engine, which has been downgraded to a 1.6L 4-cylinder unit producing 165 horsepower, is the one thing that disappoints about the 2023 model.
What the car lacks in horsepower, it makes up for with unique safety features including lane departure warning, stability control, brake aid, and blind-spot sensor. One of the top self-parking SUVs is the Peugeot 3008 GT, and it's definitely worth a chance.
8. Jaguar I-PACE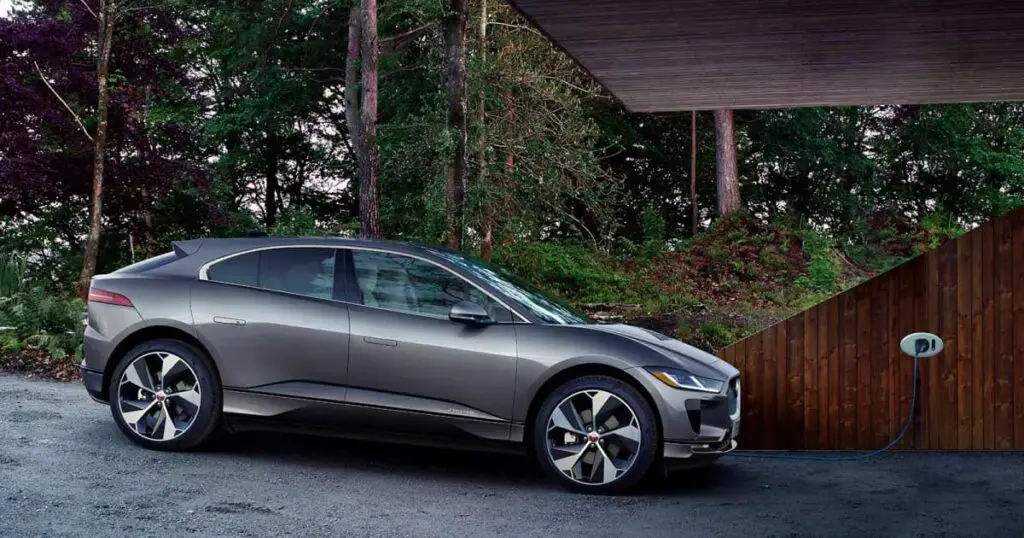 The 2023 Jaguar I-Pace screams "excellent car" from every angle. There are many things to appreciate about the all-electric SUV, from performance to the newest tech-inspired features. This is the most reasonably priced performance SUV available on the market, with a starting price of $71,300. It has electric motors that generate 394 horsepower and 512 lb-ft of torque and are supported by a 90 kWh battery.
Few SUVs can equal the performance of this Jaguar, whose quick torque and all-wheel drive traction allow it to accelerate from a complete stop to 60 mph in just 4.5 seconds and reach a top speed of 124 mph. People enjoy the SUV's safety features, including auto-parking, all-angle cameras, lane assist, emergency braking, and its performance stats.
7. Volvo XC60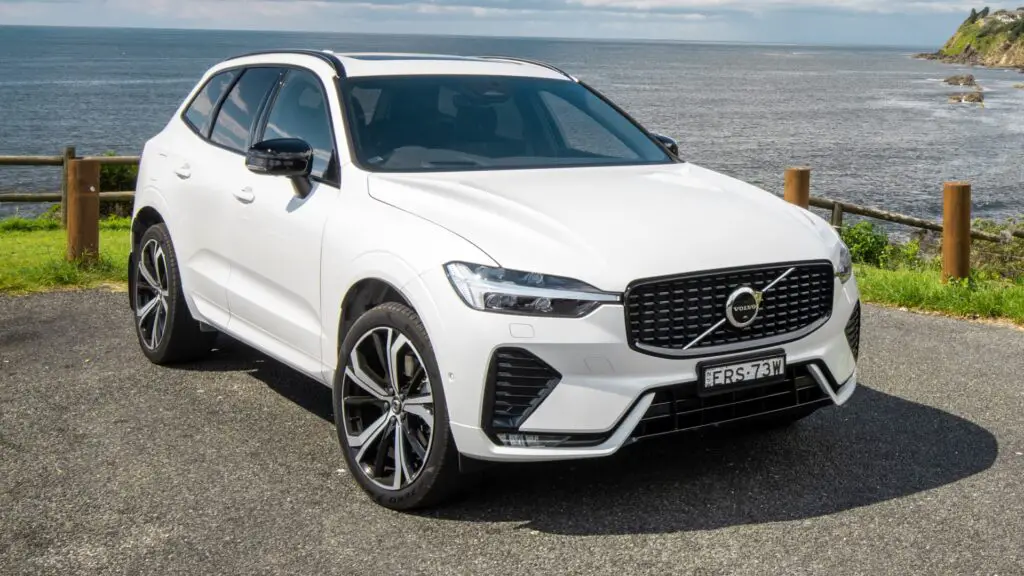 The Volvo XC60, well-known and recognized as one of the top luxury vehicles in the world, is back for the 2023 model year with more safety features and higher performance statistics.
By purchasing this upscale SUV, you may now travel with greater assurance thanks to its driver assistance features, which include the ability to self-park. The car is available in ten more trim levels, with the base model having an in-line turbocharged engine with 247 horsepower.
6. Cadillac XT4
The 2023 Cadillac XT4 has to be one of the top car models on your wishlist if you're seeking a low-cost luxury SUV. Many people anticipated this model's 2019 premiere would cause ripples for years to come, and they were right. When compared to larger SUVs like the Escalade, there may be a clear distinction, but that doesn't change the fact that this is a fantastic option—especially given its pricing.
The SUV is offered in three trim levels: sport, premium, and luxury. 235-hp turbocharged four-cylinder and 258 lb-ft of torque is standard on all models. You need to opt for the premium luxury trim, which is a little more expensive than the standard trim, in order to use the automated parking assist.
5. Lincoln Corsair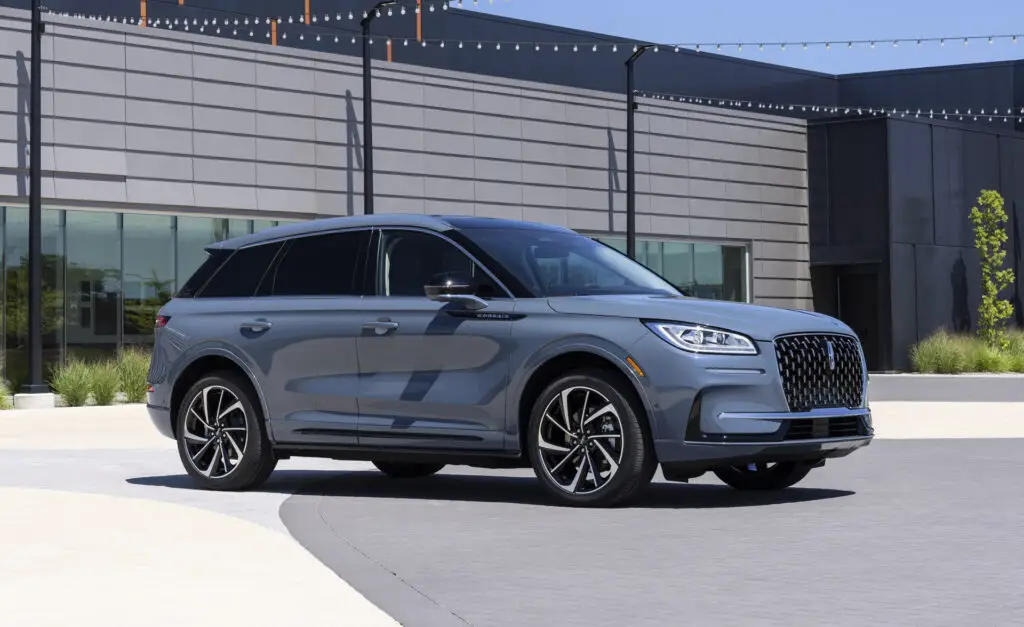 The Lincoln Corsair is a high-end crossover SUV. Most Corsair models have a 250 horsepower turbo-4 engine as of 2023, as the 295 horsepower enhanced version of that engine is dropped from the inventory.
At $38,690, the 2023 Lincoln Corsair is affordable. The cost of the Corsair Reserve trim starts at $43,075 and is one rung above the Standard trim. The Grand Touring, which starts at $53,385 and has all-wheel drive and a plug-in hybrid powertrain, is the most expensive model in the lineup.
4. Ford Escape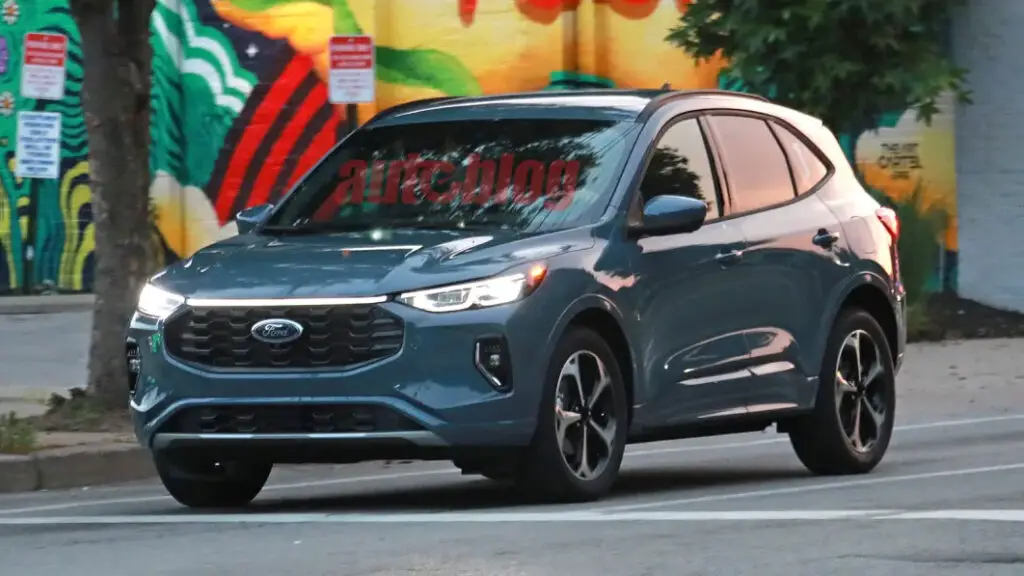 Ford continues to solidify its position at the top of the automotive industry by creating elegant, high-quality cars like the Ford Escape. Since it was initially released, the model has consistently been ranked as one of the greatest SUV models, and even today, many years later, it is still thought of as a fantastic choice among luxury SUVs. The 2.0L I-4 engine in the basic model makes 250 horsepower and 280 pound-feet of torque.
The Ford Co-Pilot360 Technology, which includes numerous driver-assist features including a lane-keeping system and a self-parking system, among many others, is what distinguishes the 2023 Ford Escape from other vehicles. The car also has an automatic high-beam headlight system, a remote keyless entry system with an integrated key, a passive anti-theft system called SecuriLock, and a cross-traffic warning, so if you want more safety measures, you can be sure to get more of them.
3. Ford Expedition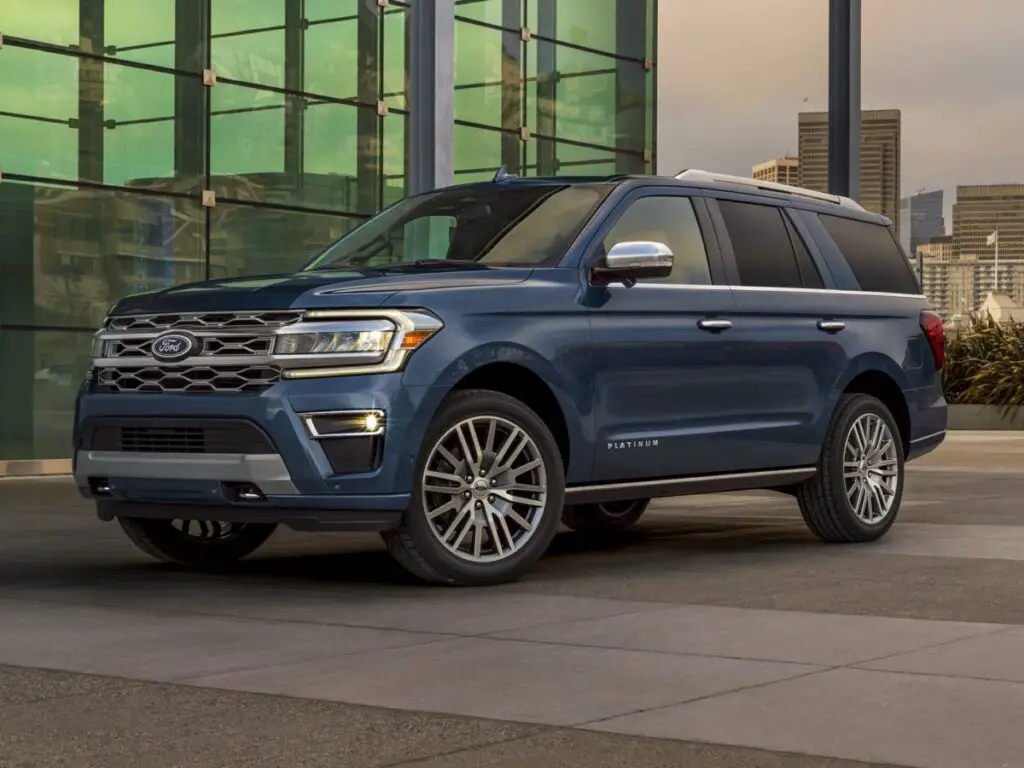 Driving doesn't have to be challenging t hanks to the standard Ford Co-Pilot360 that is included with the majority of the American automaker's contemporary vehicles, driving has been made easier with this 2023 Ford Expedition. Safety features like a blind-spot information system, pre-collision aid with automatic braking, lane-keeping system, and, most significantly, an auto-parking feature should be used whenever you drive on the highway or even when you go off-road.
For those who love adventure and off-road driving, this 2023 Ford Expedition is a fantastic option. This SUV is a beast in terms of performance because of its powerful 3.5-liter EcoBoost engine, which cranks out 440 horsepower and 510 pound-feet of torque.
2. Jeep Grand Wagoneer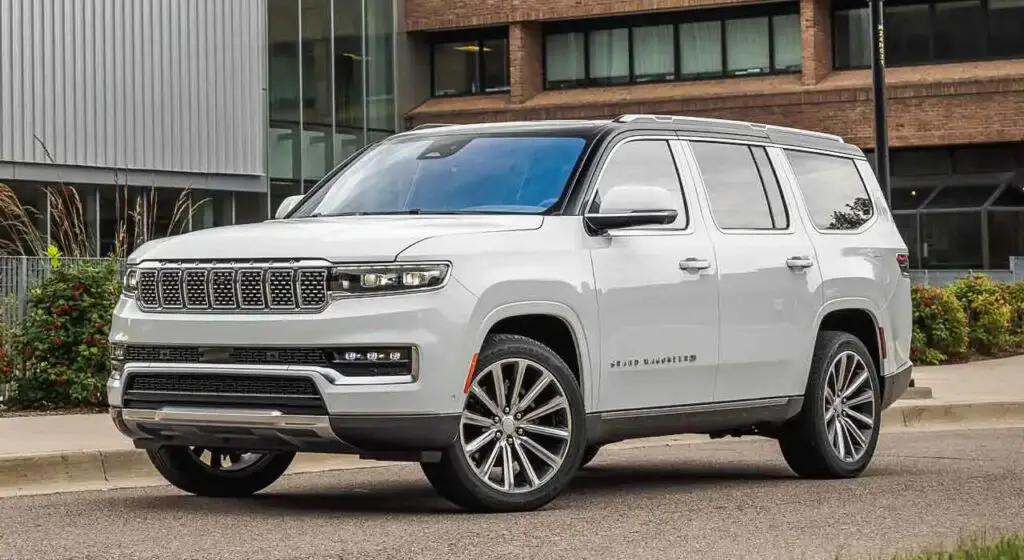 One of the two most recent models to join the Jeep portfolio is the 2023 Grand Wagoneer, The brand-new full-size luxury SUV radiates sophistication from every perspective and offers exceptional utility and capability. The 6.4-liter V8 engine in the 2023 Jeep Grand Wagoneer is paired with an 8-speed automated transmission to deliver 420 horsepower at 5200 rpm.
Due to its powertrain distance of 60,000 miles and basic distance of 36,000 miles, the vehicle is ideal for off-road activities. More than 120 standards as well as available safety and security measures support it. Active Drive Assist, Intersection Collision Assist, and the ParkSense Automated Parking System are a few cutting-edge safety and security features. The latter gently and securely guides the 4×4 SUV to a complete stop with the touch of a single button.
1. BMW X5 sDrive40i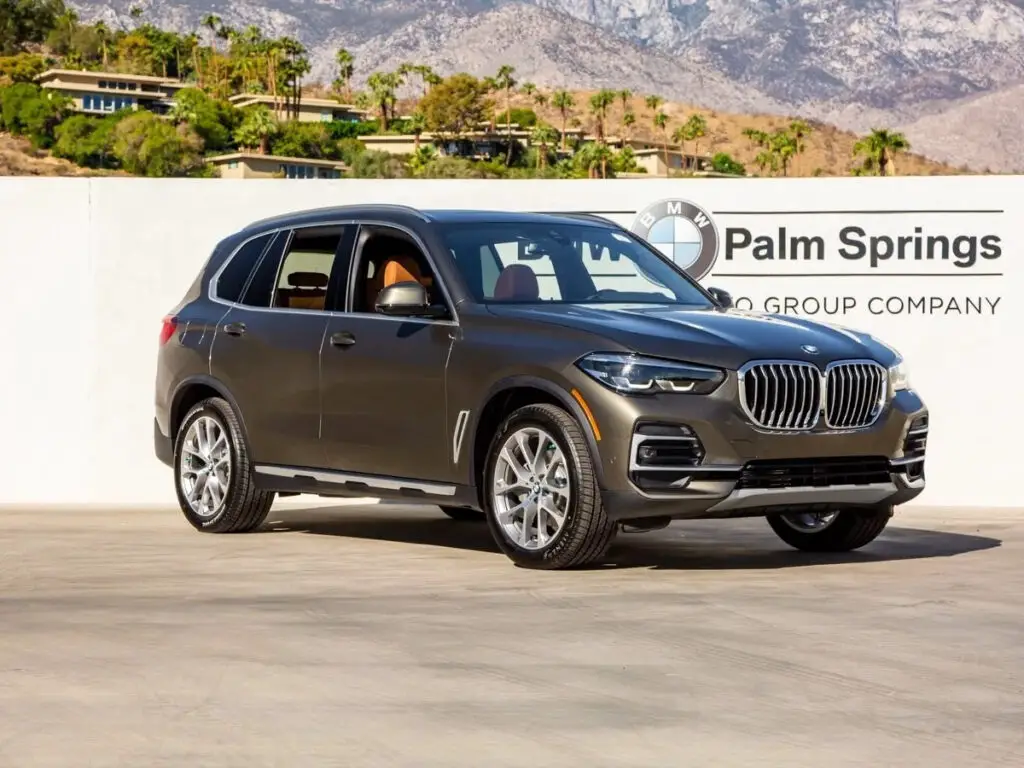 The 2023 BMW X5 sDrive40i is likely one of the greatest options when it comes to comfort and utility among mid-size crossover SUVs for the 2023 model year. Would you blame BMW for calling the SUV "a natural leader in every way"? The car has been designed to fulfill its purpose in every manner, especially with its incredible self-parking capability.
Performance is already ensured thanks to the 523 horsepower, a twin-turbo V-8 that cranks up the heat, and a green plug-in hybrid system that allows for up to 30 miles of electric-only driving.. The self-parking SUV also has an active driving aid that incorporates active blind-spot recognition, lane departure warning, speed limit information, and frontal collision warning.