The SUV car type is super-popular and very well respected for its versatile nature and its unique ability to conquer different terrains. Many decades ago, they weren't as popular as they are today due to their somewhat limited functionalities. Cars are usually judged by their functionalities, but these functionalities should be based on each car type, after all, Albert Einstein once said, "Everybody is a genius. But if you judge a fish by its ability to climb a tree, it will live its whole life believing that it is stupid."
SUVs combine the interior space of a minivan with the towing capacity and off-road attitude of a pickup truck. This makes it ideal for certain sporting activities. With that being said, SUVs are not the vehicles to get judged by how fast they can go. When it comes to speed, sports cars, sedans and coupes usually get the nod ahead of SUVs, and that's not a bad thing; the functionalities of SUVs are much more than how fast they can go. When consumers are shopping for a SUV, there are more important factors they consider such as size, cargo space, safety features, off-road capability, durability, reliability, and many others. Speed is rarely a factor to put into serious consideration because, truly, people know where to face when they're looking to purchase a fast car.
There is a common misconception that SUVs are usually not fast and they are not what you first think of when there is a need for speed. In reality, the SUV may not be the most popular when it comes to performance, but there are some fast options you can turn to for speed. Back in the day, automakers didn't consider performance as an added feature while building SUVs. That has however changed, as many of the SUVs in production nowadays are packed with powerful features and ability to perform just like sports cars.
If you're in the market for a super-SUV that still ticks all the boxes from capability to durability and reliability, below is our list of top 10 fastest SUVs in the world for 2022.
10. Alfa Romeo Stelvio Quadrifoglio (176 MPH)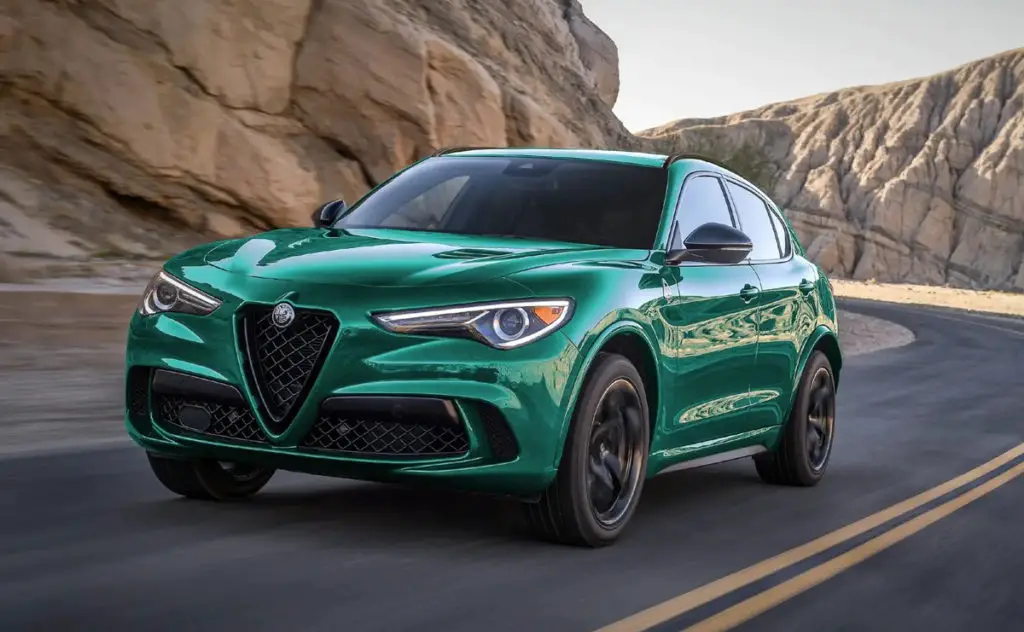 Italy's very own Alfa Romeo starts off our list with the 2022 Stelvio Quadrifoglio. This beast features a 2.9-liter twin-turbocharged V6 engine which cranks out 505 hp and 443 lb-ft of torque. It is no surprise that the Alfa Romeo Stelvio Quadrifoglio has a top speed of 176 mph and a 0-60 mph acceleration time of 3.6 seconds, putting it on the list of the quickest SUVs in the world. With a price tag of $86,850, many people see this luxury performance SUV as a real bargain, especially with its Q4 AWD System which automatically engages when road conditions demand extra traction and torque distribution.
9. BMW X5 M Competition (177 MPH)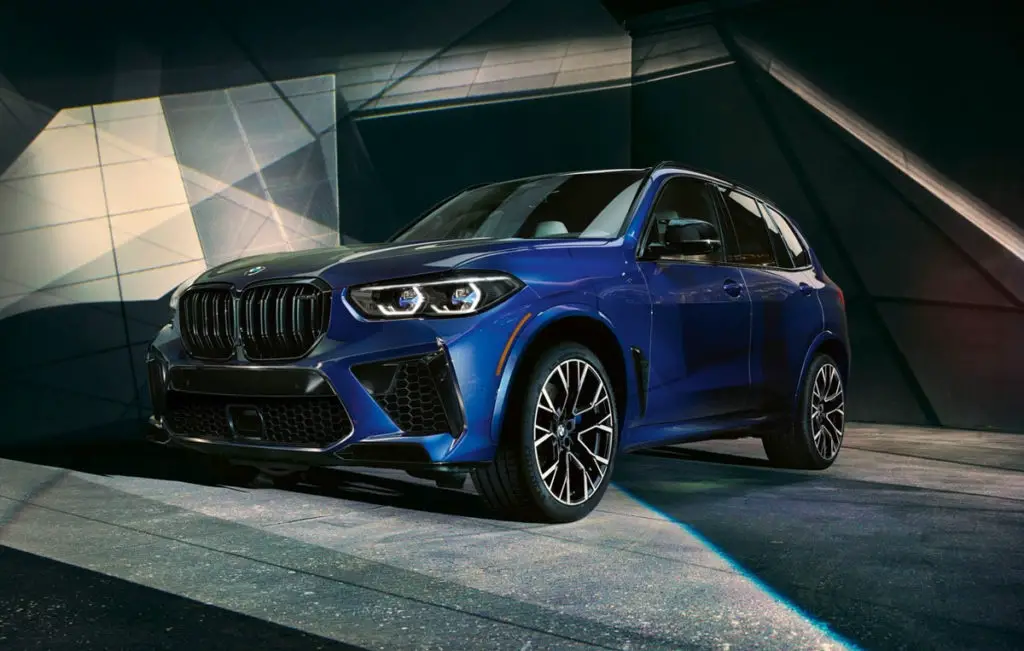 BMW started manufacturing SUVs in 2002 with the introduction of the X5, and the first generation was a huge success until it was redesigned in 2010 into a more sporty SUV. Since then, the popular German automaker hasn't looked back as far as the production of SUVs is concerned. The 2022 BMW X5 M Competition remains one of the fastest SUVs in the world today with a top speed of 177 mph and a 0-60 mph acceleration time of 3.8 seconds, thanks to its 4.4-liter BMW M TwinPower Turbo V-8 engine that cranks out 617 hp and 553 lb-ft of torque. The 2022 BMW X5 M Competition will set you back $105,900 MSRP.
8. Jaguar F-Pace SVR (178 MPH)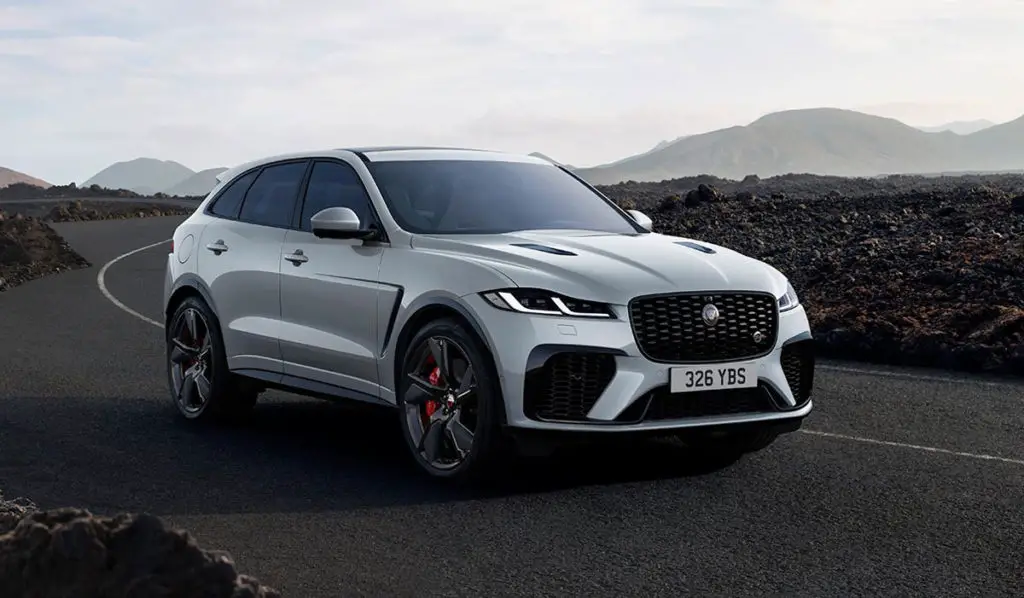 The powerful Jaguar F-Pace SVR got a significant update for the 2021 model year, so for 2022 there isn't any major changes. However, the monster vehicle still remains one of the fastest SUVs in the world in 2022. The Jaguar F-Pace is powered by a 5.0L V8 Supercharged engine which produces 550 hp and 516 lb-ft of torque. Thanks to this powerful engine, the high-performance SUV is able to achieve a top speed of 178 mph and a 0-60 mph acceleration time of 3.8 seconds. The F-Pace SVR comes with a base price tag of $86,600.
7. Aston Martin DBX (181 MPH)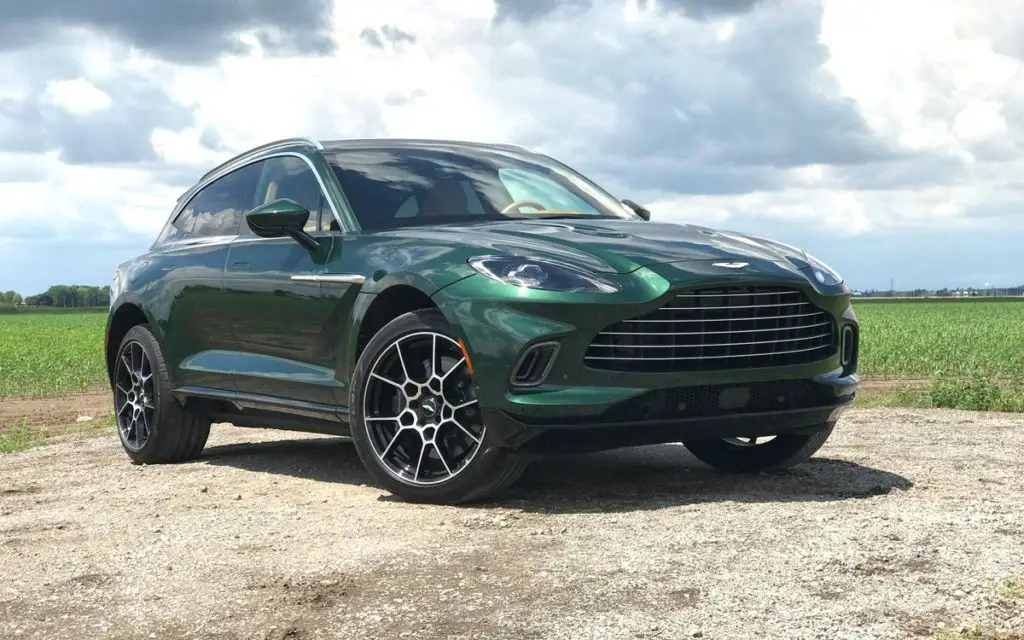 The DBX marked Aston Martin's entry into the SUV market, and the vehicle has made waves across the globe since it was first introduced. Aston Martin's first-ever SUV, compared to many other fast SUVs on this list, has a top speed of 181 mph and a 0-60 mph acceleration time of 4.3 seconds, which many people saw as a let down for an Aston Martin brand, until the groundbreaking announcement which you'll find out as you read further down. The 2022 DBX is powered by a 4.0-liter twin-turbocharged V8 engine that produces 542 horsepower and 516 lb-ft of torque. Apart from performance and the true Aston Martin experience, luxury, styling and a bunch of safety features are the reason for SUV's hefty price tag of $179,986.
6. Porsche Cayenne Turbo GT (186 MPH)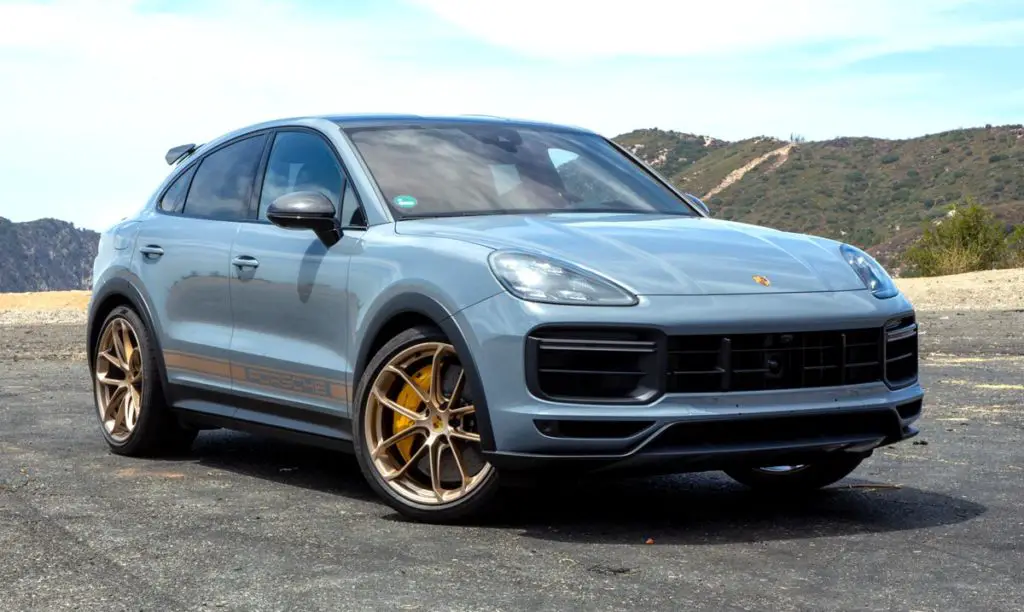 Only a few brands can match Porsche's commitment to the performance and design combo. Taking a glance at the all-new Porsche Cayenne Turbo GT from afar, you could easily confuse it for a hatchback but taking a closer look, you'll realize you're standing in front of a luxury compact SUV that happens to be one of the most powerful on the market. The Cayenne Turbo GT features a 4.0-liter twin-turbo V8 which cranks out an insane 631 hp and 626 lb-ft of torque which enables it to reach the top speed of 186 mph and a 0-60 mph acceleration time of 3.1 seconds. This beautifully-made luxury compact SUV will set you back some cool $182,150.
5. Maserati Levante Trofeo (187 MPH)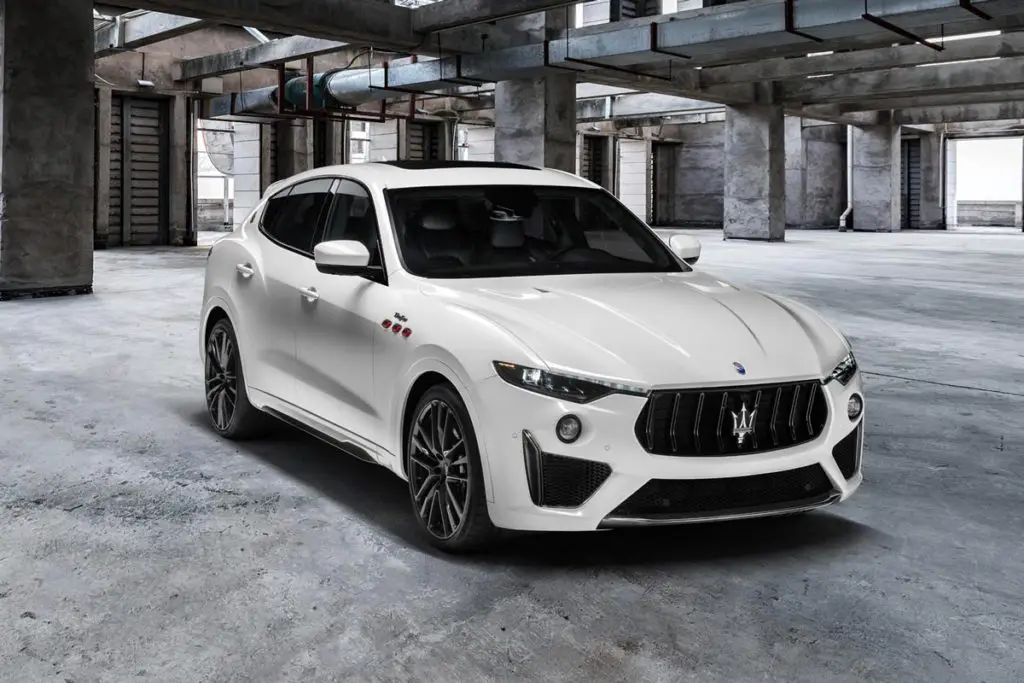 Maserati, for all its contributions to the automotive industry, remains a giant brand known for producing some of the best vehicles of every model year. You can forgive Maserati for making the Levante Trofeo their most expensive vehicle in the Levante line with the price tag of $155,200, and it is evident that the high-end SUV justifies that hefty price tag. The engine running under the hood is a collaborative effort of Ferrari and Maserati, with the 3.8-liter V8 engine cranking out 580 horsepower and 538 lb-ft of torque. Built with a top speed of 187 mph and a 0-60 mph acceleration time of 3.8 seconds, the 2022 Maserati Levante Trofeo remains one of the fastest SUVs in the world.
4. Audi RS Q8 (190 MPH)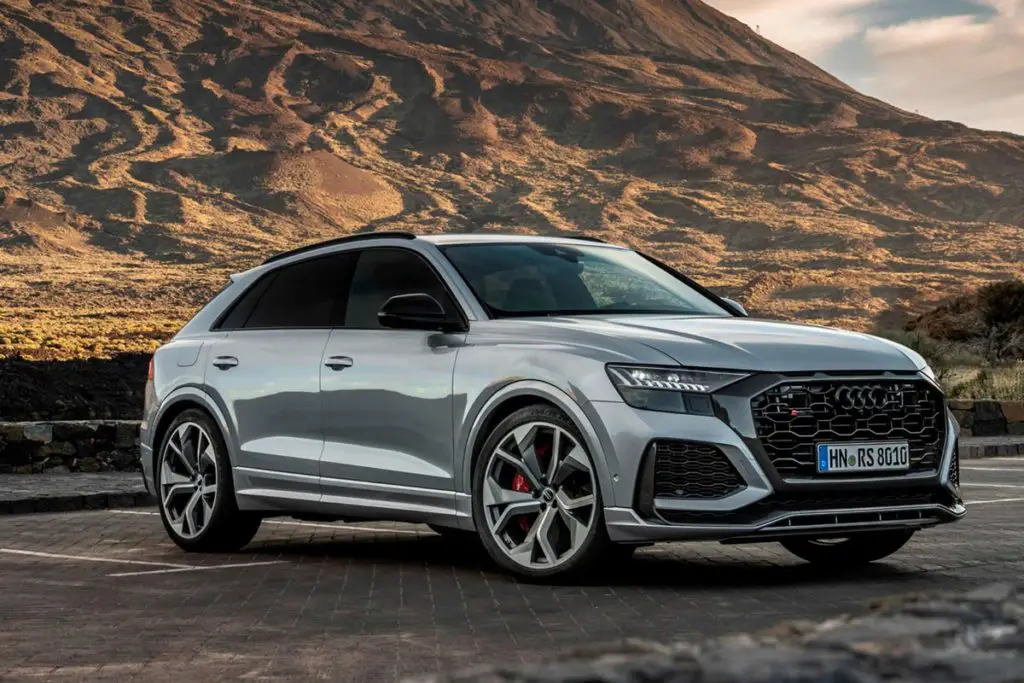 Up until a little over one week ago, the Audi RS Q8 – alongside the Bentley Bentayga and Lamborghini Urus – was the fastest SUV in the world with a top speed of 190 mph, but that has changed as there is a new king in town now. With a MSRP of $119,900, Audi has manufactured a real SUV that serves many purposes. If you're looking for a sporty SUV, this is one of the first options you should have on your list if you can afford it, and that's an added advantage as the luxury SUV has much more to offer than just its sporty aesthetics. Under the hood of the Audi RS Q8 is a twin-turbocharged 4.0-liter V8 engine that produces 591 hp and 590 lb-ft of torque. The super SUV can achieve 0-60 mph in just 3.7 seconds.
3. Bentley Bentayga Speed (190 MPH)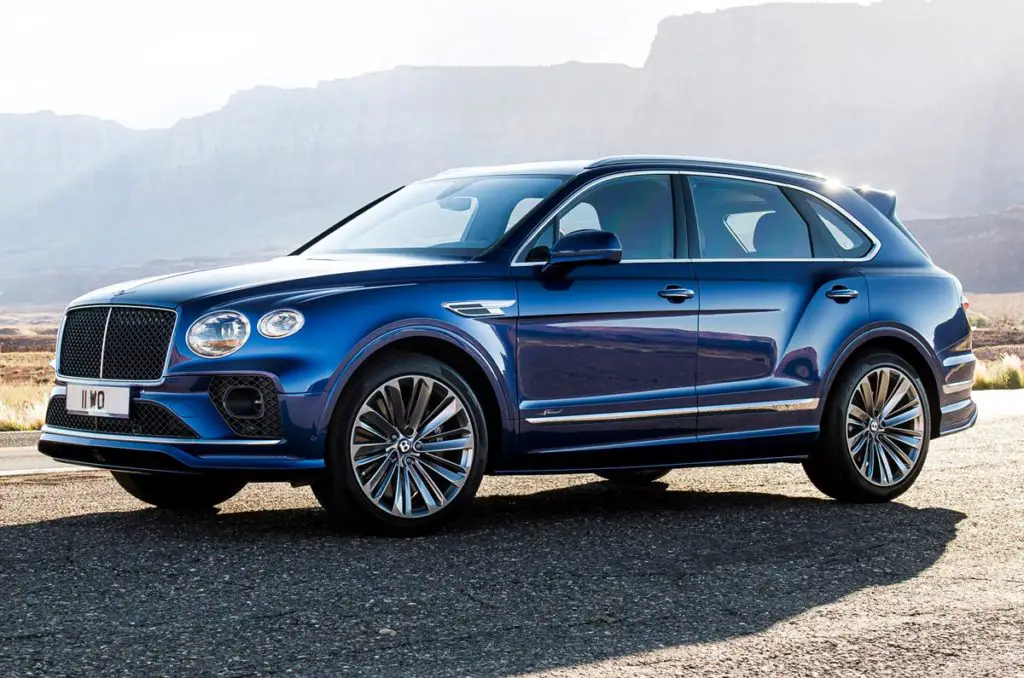 What's most amazing about the Bentley brand is that the British automaker loves to leave its mark across many sections in the automotive industry. The Bentayga marked Bentley's debut into the SUV game, and things have only improved since then. When a Bentley car model has "speed" as a name extension, you should already know that model is up for serious business. The 2022 Bentayga Speed is in the same exclusive class as the Audi RS Q8 and the Lamborghini Urus as they also have a top speed of 190 mph. What makes the Bentayga special is its 6.0L W12 engine that helps produce 626 horsepower and 664 lb-ft of maximum torque. What excites us most about this super-elegant performance SUV is that Bentley hasn't compromised on the important luxury features the vehicle needs to justify its elite status. Its 0 to 60 mph acceleration time may be 3.8 seconds and 0.1 seconds more than the Audi RS Q8, but even at that, the Bentayga is still quicker than many luxury performance vehicles on the market.
2. Lamborghini Urus (190 MPH)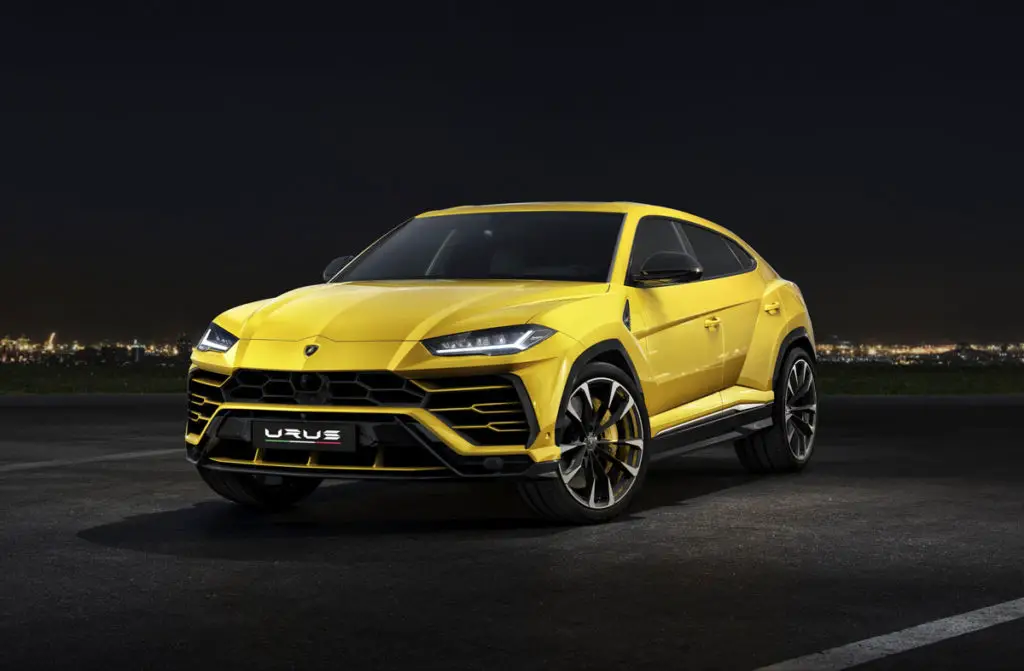 The last piece of the trio of the second fastest production SUVs in the world, the Lamborghini Urus, is a super SUV that held the number one spot as the world's fastest SUV until about a week ago. Lamborghini has quite a reputation for being a manufacturer of some of the world's best performance cars, and more precisely super SUVs. The Italian automaker rightfully earned this claim when it produced the LM002 in the 1990s, one of the first off-road-ready SUVs ever to be produced. Despite being packed with an insane top speed of 190 mph, the Urus still manages to come with other amazing features that make it a top choice for those looking for something rugged. The 2022 Lamborghini Urus is powered by a 4.0-liter twin-turbocharged engine producing 641 horsepower and 627 lb-ft of maximum torque. Among the top 3 second fastest SUVs in the world, the Urus is the quickest to reach 60 mph from a standstill as it can achieve this feat in just 3.5 seconds.
1. Aston Martin DBX707 (193 MPH)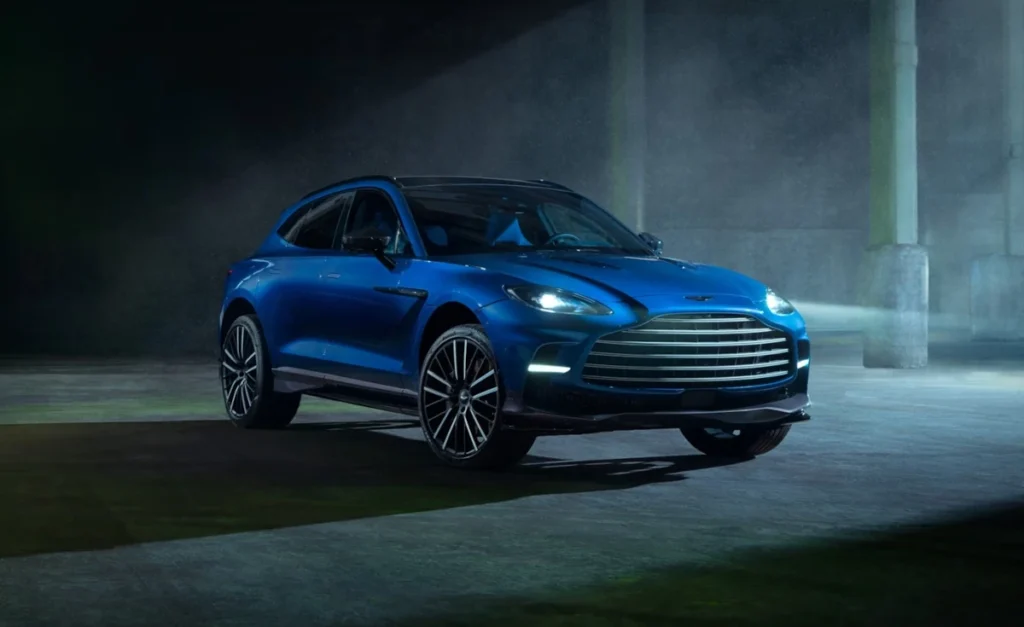 The Aston Martin DBX707 is fastest and most powerful SUV in the world in 2022. The British luxury automaker went back to their drawing board to crack what they couldn't with the DBX. Some weeks ago, Aston Martin officially unveiled the DBX707, a much upgraded variant of the DBX. The Aston Martin DBX707 is powered by a twin-turbocharged 4.0-liter V8 engine that cranks out an aggressive 697 horsepower and 663 pound-feet of torque, with a nine-speed automatic gearbox, which helps it achieve 0-60 mph in as little as 3.1 seconds and a top speed of 193 mph. Not only is the Aston Martin DBX707 the fastest, but also the quickest production SUV in the world right now. The DBX707 is coming as 2023 model year vehicle, but will hit the market in the middle of 2022 as production commences before the end of the first quarter of 2022 – which is why it earned its spot on this list. This British bad boy will set you back some cool $235,086 USD as a starting price, which is about 50k more than the DBX.