As the SUV market continues to grow increasingly competitive, luxury automakers such as Land Rover, Cadillac, Volvo, Mercedes, BMW, and Audi are continuously pushing the envelope with innovative designs, advanced technology, and impressive performance capabilities. For a long time, the luxury SUV segment was dominated by European brands. However, in recent times, Japanese and South Korean automakers such as Acura and Genesis have started giving tough competition to their European counterparts.
Whether you are in the market for a mid-size luxury SUV, full-size SUV, conventional or crossover, budget-friendly or high-end, powerful or fuel-efficient, our guide is here to help you find the perfect vehicle for your needs. In this comprehensive article, we will explore the top 10 luxury SUVs to consider buying in 2023, highlighting their key features, strengths, and more.
10. Acura RDX – $41,550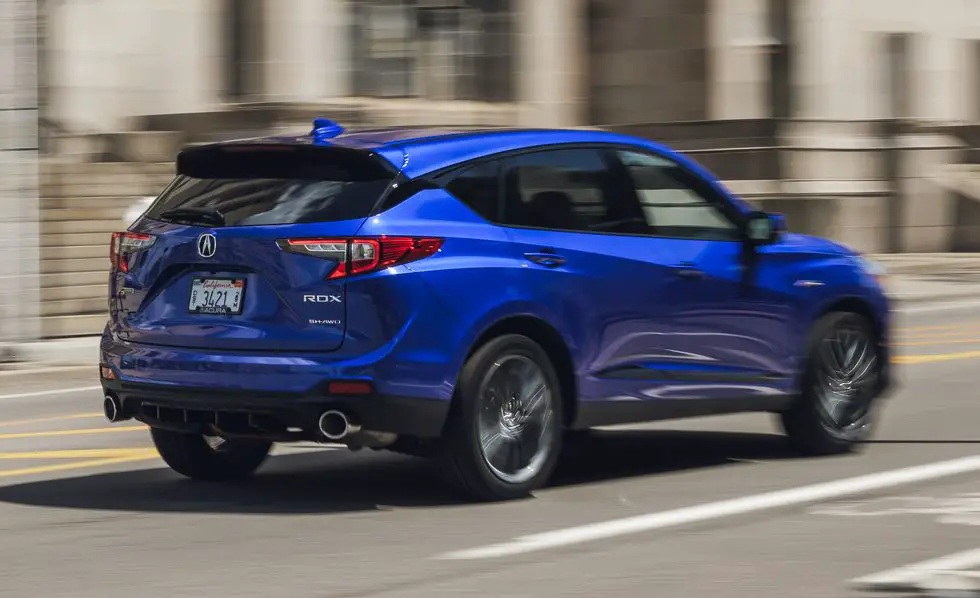 The Acura RDX is an exceptional premium sport crossover SUV manufactured by the Japanese automaker. It takes significant courage to venture into a market segment that is dominated by European car manufacturers. Interestingly, the base models of the Acura RDX come with a front-wheel-drive layout, requiring buyers to spend around $2000 for the AWD upgrade. However, Acura's Super Handling All-Wheel Drive (SH-AWD) makes the upgrade worth the extra investment as it offers optimal handling even under high-speed driving conditions.
Speaking of high-speed driving, this is where the V-TEC technology kicks in! The four-cylinder 2.0-liter DOHC turbocharged engine helps the Acura RDX reach an impressive 272 horsepower at 6500 RPM. This power does not come at the expense of fuel efficiency as the car maintains official EPA ratings of 22 mpg in the city and 28 mpg on the highway, making it a fuel-efficient luxury SUV.
2. Land Rover Defender 75th Anniversary- $53,500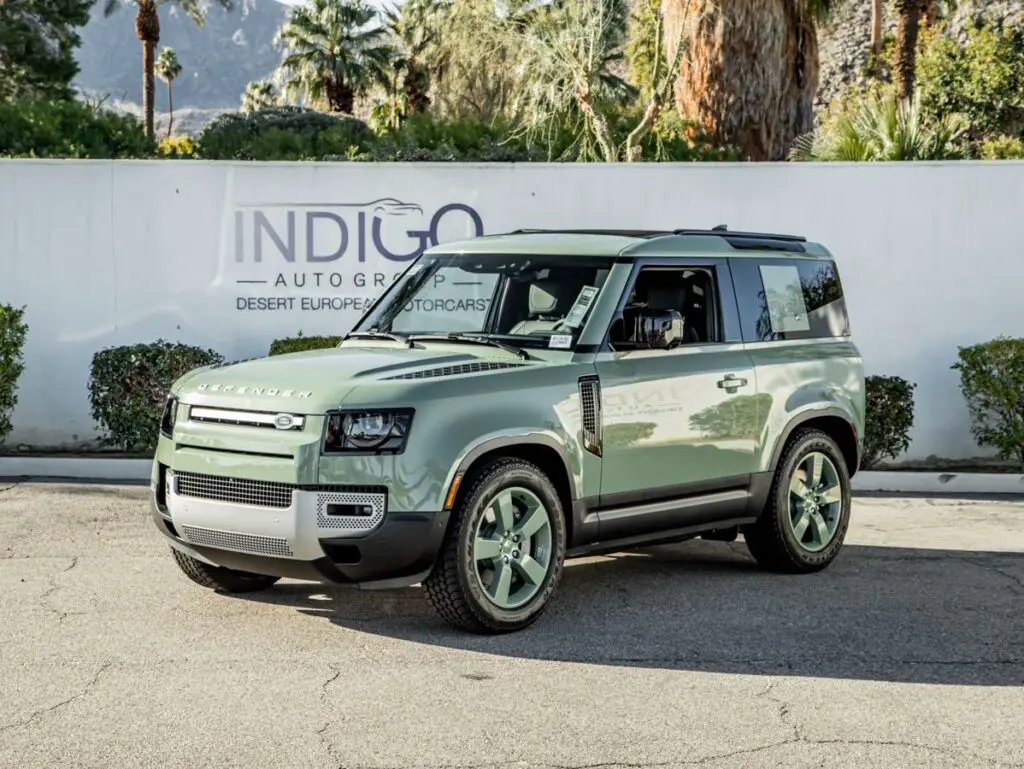 Land Rover is currently celebrating the 75th anniversary of the iconic Defender. To commemorate this special occasion, Land Rover has introduced the all-new Defender 75th anniversary edition. This new edition is available in three different variants: 90 (5-seater), 110 (7-seater), and 130 (8-seater), and features a cool new Grasmere Green color scheme that is sure to turn heads. To top it off, buyers have the option to choose from an optional folding fabric roof or sliding panoramic sunroof, adding to the vehicle's already impressive aesthetic appeal.
On the performance side, the new Defender boasts four engine options, including a 2.0-liter four-cylinder, a 3.0-liter straight-six, a 3.0-liter straight-six mild-hybrid, and a powerful 5.0-liter V8 engine that can produce up to 518 horsepower. The interior of the Defender is also impressive, featuring a premium infotainment system and is highly customizable, allowing buyers to truly make it their own.
8. Genesis GV80 – $55,800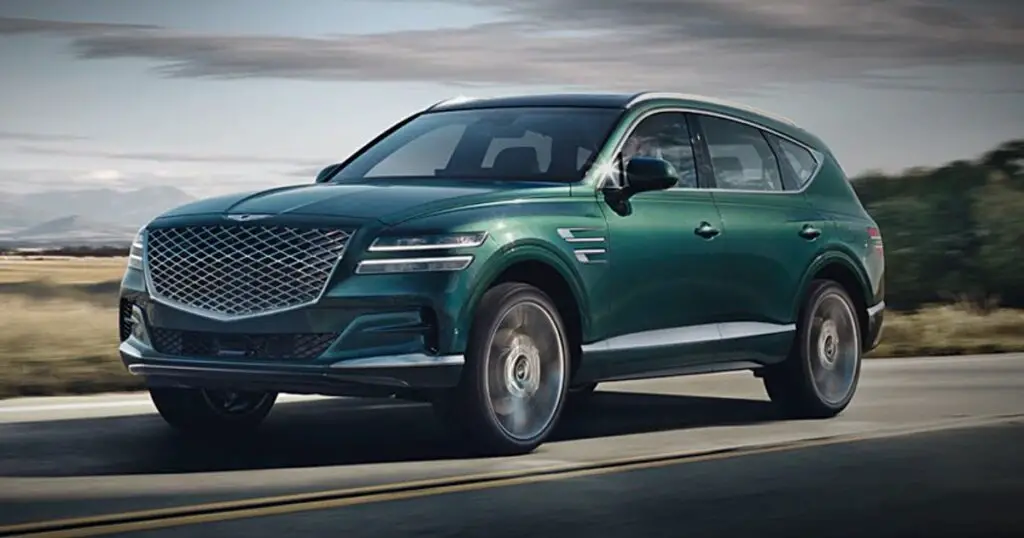 At the recent Genesis Invitational golf tournament, the South Korean luxury automaker unveiled the impressive new GV80 that left audiences in awe. This vehicle surpasses its competitors in the segment with its exceptional warranty coverage. Genesis provides a five-year or 60,000-mile warranty and a ten-year or 100,000-mile powertrain warranty. Additionally, buyers receive three years or 36,000 miles of complimentary maintenance.
The GV80 boasts a stylish interior design with heated leather seats and wooden side panels. It offers two engine options: a 2.5-liter inline four turbo GDI and a 3.5-liter twin turbo V6. The car also features some great additional features such as heated seats and a panoramic sunroof. The infotainment system includes a head-up display, Lexicon Premium Audio system, and a 14.5″ HD navigation display.
7. Volvo XC90 – $56,000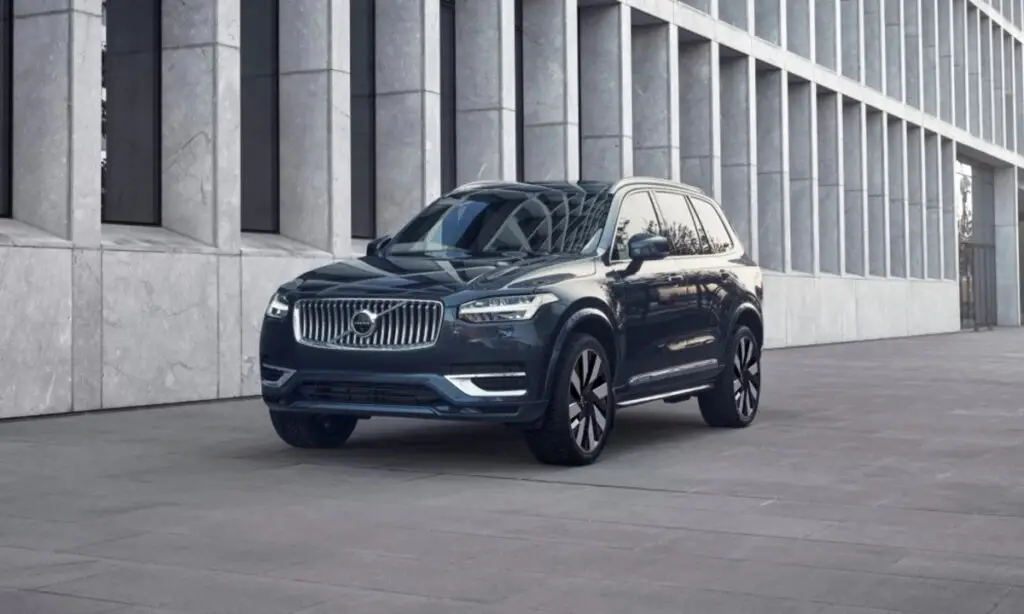 Volvo's XC90 is the epitome of luxury SUVs offered by the brand. With a choice of gasoline, mild hybrid, and plug-in hybrid options, it boasts impressive fuel efficiency. The cabin is tastefully designed with premium features and high-quality materials. The front seats are made of Nappa leather and come with active ventilation and a 10-point massaging system. The XC90 has everything you would expect in a luxury car – a panoramic roof, Bowers & Wilkins high-fidelity audio system, and even a shifter knob made of Swedish crystal.
The latest XC90 comes with advanced safety features, including automatic emergency braking, blind spot information system, lane departure warning, and an optional adaptive cruise control and 360-degree camera. It is available in three engine options: a four-cylinder turbo engine producing 247 horsepower, a four-cylinder turbo and supercharged engine producing 295 horsepower, and a four-cylinder turbo hybrid engine producing 455 horsepower.
6. Mercedes-Benz GLE – $57,700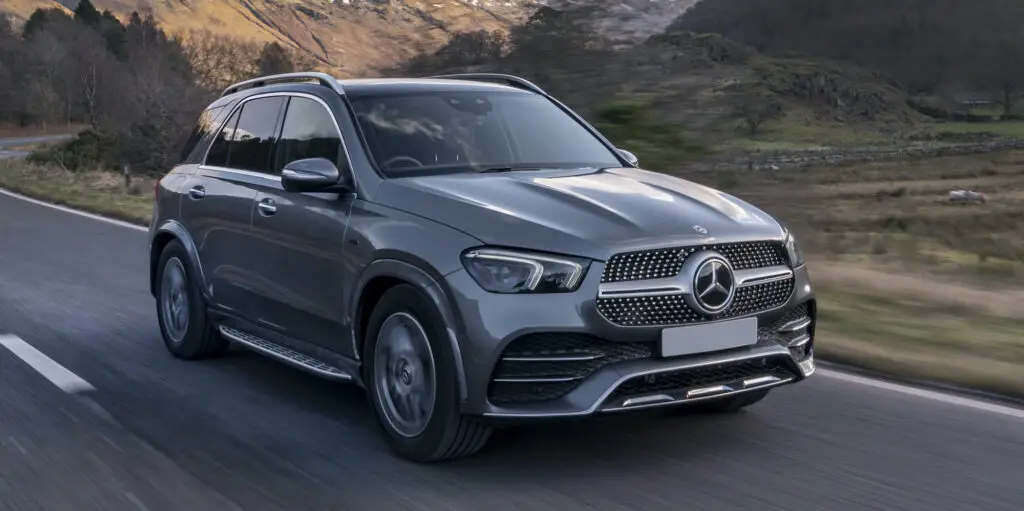 The mid-size luxury SUV from Mercedes-Benz, the GLE, offers an outstanding blend of power, comfort, and technology. It comes in both standard and AMG versions, and boasts a sleek aerodynamic body design that makes it efficient, speedy, and quiet. Mercedes offers several modifications and add-ons, such as the AMG Line Exterior and Night Package body packages. The spacious cabin is furnished with wood panels, leather seats, and an advanced infotainment system.
Once the sun goes down, the 64-color LED ambient lighting alters the entire atmosphere. There are five engine options to select from, including a 2.0L inline-4 turbo (producing 255hp), a 3.0-liter mild hybrid inline-6 turbo (producing 362hp), a 4.0-liter mild hybrid V8 biturbo (producing 483hp), an AMG 3.0-liter hybrid inline-6 turbo (producing 429hp), and an AMG 4.0-liter hybrid V8 biturbo (producing 603hp).
5. BMW X5 – $61,600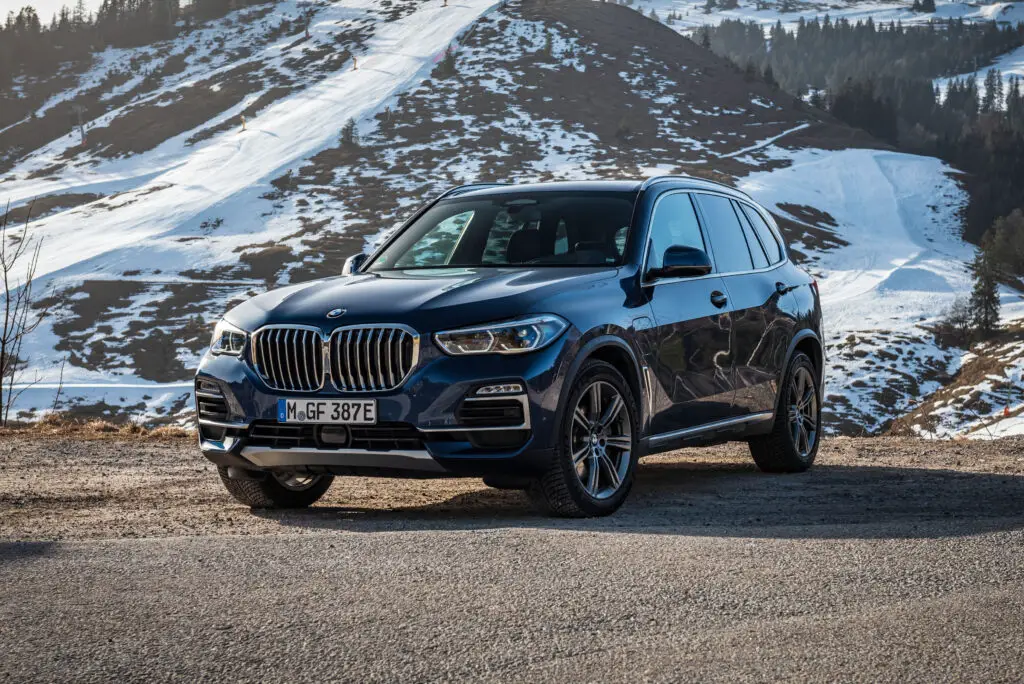 The BMW X5 has been leading the luxury SUV market globally, setting the standard for excellence. It is our top-rated luxury SUV on the list due to its efficient and powerful engine, sleek exteriors, and advanced luxurious interiors, meeting every requirement of a modern-day luxury SUV. The base variant with a 3.0-liter turbocharged mild-hybrid inline-6 engine is quite powerful (335hp), while the M50i model with an M-tuned 4.4-liter twin-turbo 523hp V8 engine is one of the fastest mid-sized luxury SUVs, taking only around 3.9 seconds to go from 0 to 60.
In addition to the powerful engine, the cabin boasts stylish leather seats in different color options, wooden or aluminum accents on doors and dashboard, dual 12.3″ displays for the digital cluster and iDrive infotainment system, a Harman-Kardon sound system, and much more to enhance the luxurious experience.
4. Cadillac Escalade – $79,795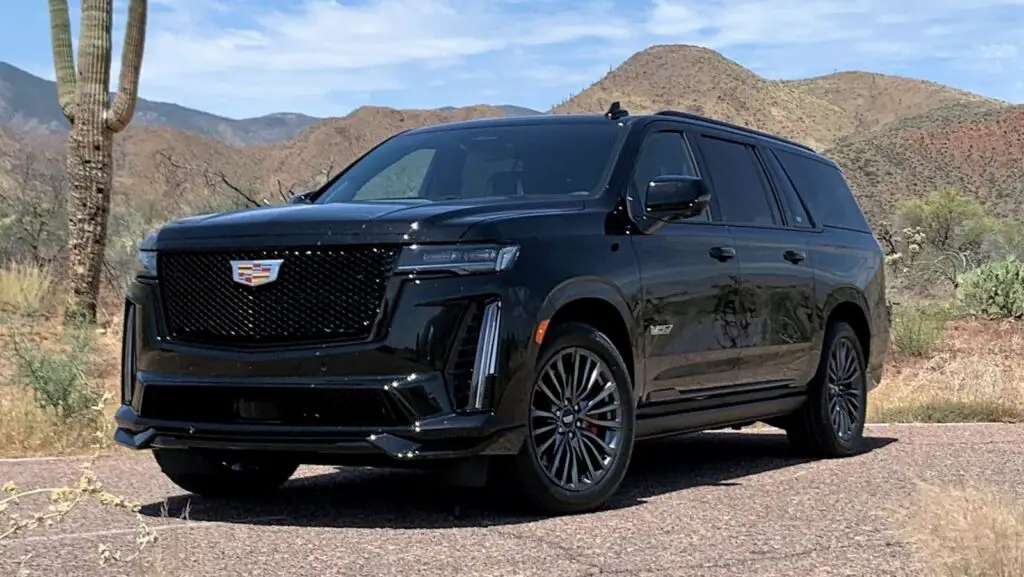 If you're in the market for a luxury muscle SUV in 2023, the Cadillac Escalade is definitely worth considering. This full-size SUV is available in six different trims: Luxury, Premium Luxury, Premium Luxury Platinum, Sport, Sport Platinum, and Escalade-V. Inside, you'll find a stunning curved OLED display measuring 38 inches diagonally, as well as heated seats with power lumbar support and a top-of-the-line 36-speaker AKG sound system. The Escalade also comes equipped with the Cadillac Smart System, which includes advanced safety and driver assistance features that make it one of the most dependable luxury SUVs on the market.
All six trims are powered by a 6.2-liter V8 engine that produces 420 horsepower. The Escalade-V, however, is fitted with a supercharged engine that cranks out 682 horsepower. In fact, American supercar manufacturer Hennessey recently tuned a Cadillac Escalade to deliver an impressive 650 horsepower, 230 more than the stock tuning. With that kind of power boost, the Escalade was able to go from 0 to 60 in just 5.3 seconds.
3. Land Rover Range Rover Sport – $83,000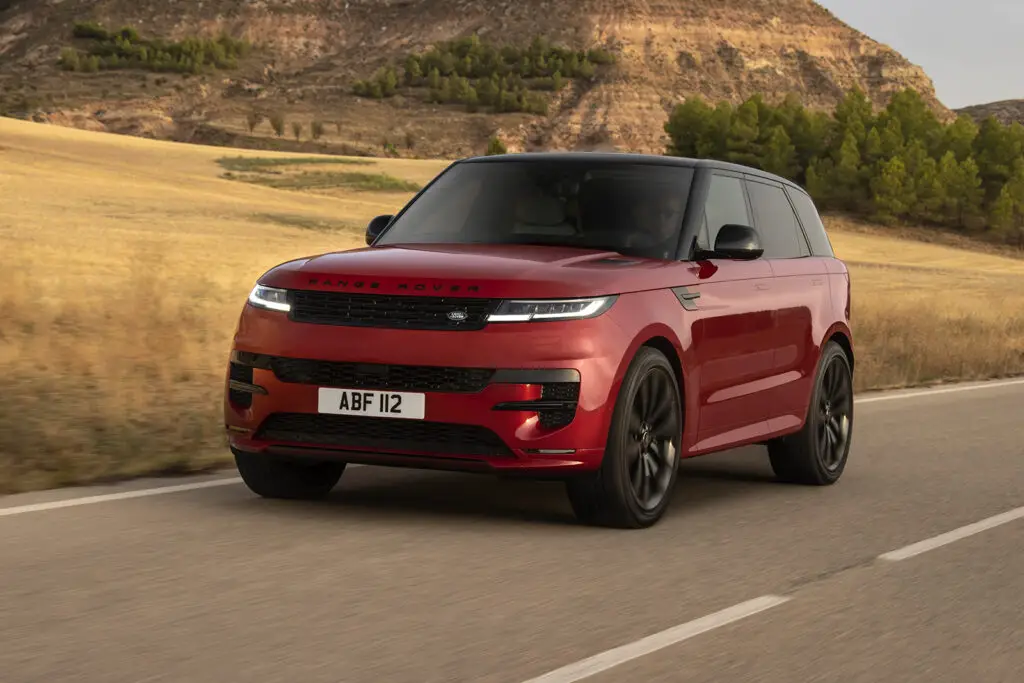 The Range Rover Sport is a luxurious and commanding SUV series produced by British manufacturer Land Rover, currently owned by Indian automaker Tata Motors. It is available in three trims: Sport SE, Sport Dynamic SE, and Sport Autobiography. The lavish interiors are packed with a range of premium features, including heated seats, Windsor leather upholstery, Meridian sound system, ventilated and massaging front seats, Semi-Aniline upholstery, and even a head-up display in the Autobiography model. Land Rover has gone to great lengths to ensure that the driving experience is as luxurious as possible.
The SE, SE Dynamic, and Autobiography trims are equipped with various versions of the Ingenium engine lineup. These include a 3.0-liter 6-cylinder twin-turbo mild-hybrid engine with 355hp, a 3.0-liter 6-cylinder twin-turbo mild-hybrid engine with 395hp, and a 3.0-liter 6-cylinder twin-turbo plug-in hybrid engine with 434hp respectively. In addition, Land Rover has announced plans to release a fully electric version of the Range Rover Sport in 2024.
2. Jeep Grand Wagoneer – $88,640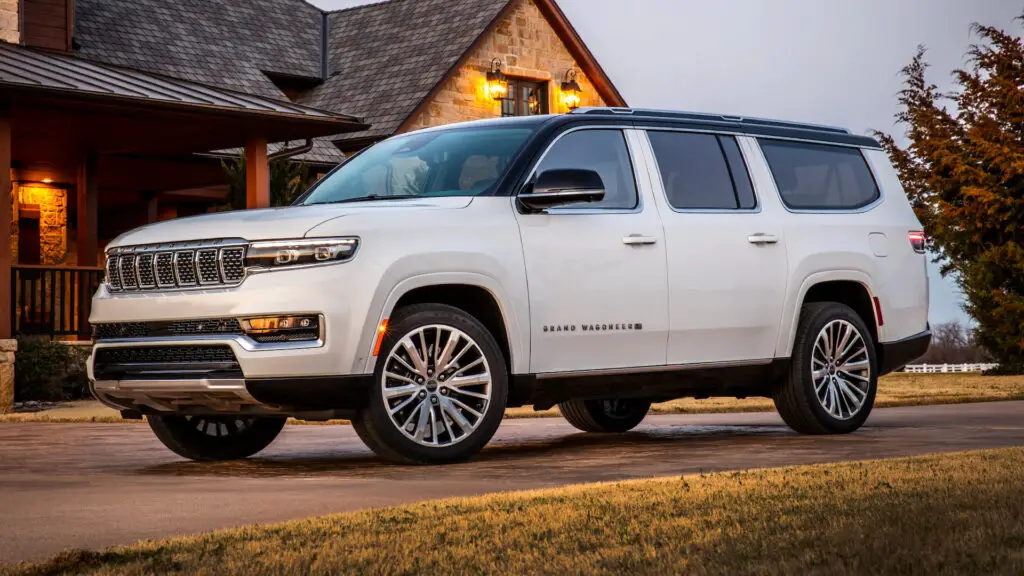 The Jeep Wagoneer lineup of luxury SUVs is renowned for its distinctive heritage. These vehicles feature Jeep's sophisticated design, advanced technology, and modern comfort upgrades. The Grand Wagoneer, a more luxurious and spacious variant of the regular Wagoneer, is available in five different models: Grand Wagoneer, Series II, Obsidian, Series III, and Series III Obsidian. Additional packages, such as the 2nd-Row Seating Group, Convenience Group, and Rear-Seat Entertainment Group, are also available.
The interior of the Grand Wagoneer boasts Nappa leather massaging seats and a Uconnect 5 navigation system with a 12-inch touchscreen display. There are numerous add-on options, including passenger entertainment systems, embossed metal interior accents, driver assistance features, and night vision with pedestrian and animal detection. The base model features a 6.4-liter V8 engine, which produces 471 horsepower. All other models are equipped with a 3.0-liter inline-6 Hurricane twin-turbo engine, which generates 510 horsepower. Additionally, all models feature an 8-speed automatic 8HP75 transmission with ERS.
1. Audi RS Q8 – $125,800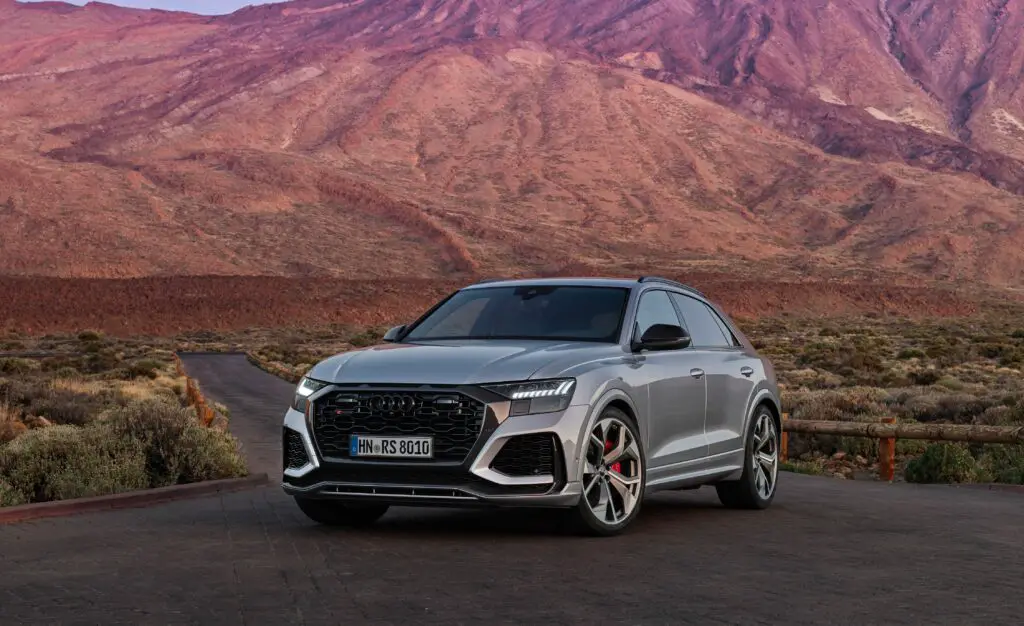 The Audi Q8 has received a high-performance RS badge for this sports crossover SUV. The German automaker has not made any compromises in terms of design, technology, or performance. The RS Q8 logo is featured on the honeycomb grille at the front, while oval RS tip twin exhausts are placed under the large rear diffuser. Buyers can also opt for the Black optic package, which includes a high-gloss black Audi logo, front grille, roof rails, mirror housings, exhaust tips, and more.
The heated and ventilated front seats boast honeycomb stitching, powered side bolsters, and the RS logo. The center dashboard, console, and door panels are decorated with carbon twill matte inlays. The turbocharged 4.0-liter DOHC V8 engine produces 591 horsepower. With an eight-speed Tiptronic automatic transmission, Quattro all-wheel drive, and sport rear differential, the Audi RS Q8 is built like a sports car. If budget is not an issue, this is the luxury SUV to choose.