Luxury crossovers are gaining popularity due to their versatility, style, and convenience. Regarding purchasing a luxury crossover, reliability is a top priority for many buyers. Fortunately, many luxury crossovers on the market are known for their dependability and longevity. In this article, we have put together a list of the 10 most reliable luxury crossovers.
10. 2023 Acura RDX – 81% Reliability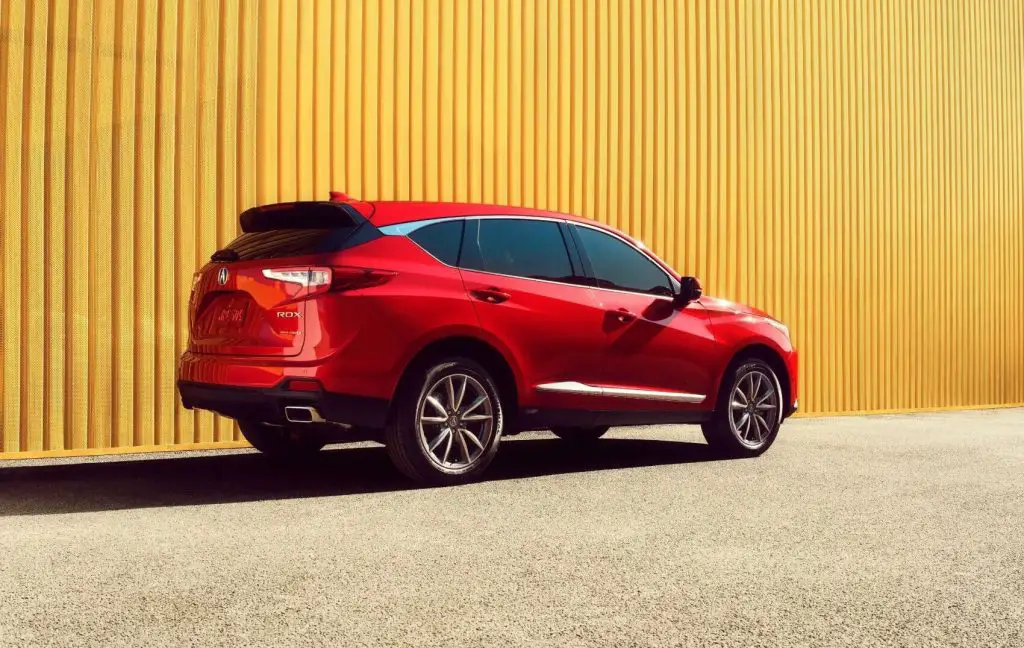 The Acura RDX is a reasonably-priced premium crossover that comes equipped with numerous features befitting its luxurious status. Even the base model offers a broad range of amenities, including synthetic leather upholstery, power-adjustable and heated front sports seats, a leather-wrapped steering wheel, a panoramic sunroof, dual-zone automatic climate control, a 10.2-inch infotainment system, wireless integration for Apple CarPlay and Android Auto, Amazon Alexa, voice recognition, and a Wi-Fi hotspot. Additionally, this vehicle boasts exceptional reliability, as indicated by its impressive 81 percent J.D. Power reliability rating.
9. 2023 Mercedes-Benz GLC – 81% Reliability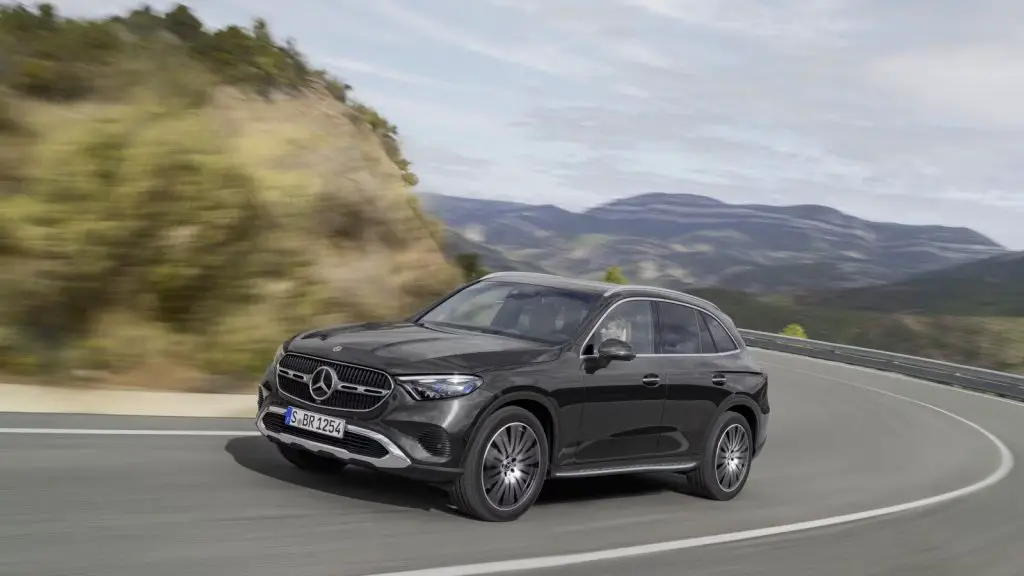 The 2023 Mercedes-Benz GLC is a luxury crossover that not only boasts a range of sophisticated features and stylish accents but also impresses with its reliability. This vehicle has undergone a significant overhaul for the latest model year, including the addition of a touch-sensitive control button-equipped steering wheel, ambient interior lighting, a power sunroof, a power liftgate at the back, and heated front seats with memory functions and adjustable lumbar support.
8. 2023 Lincoln Corsair – 83% Reliability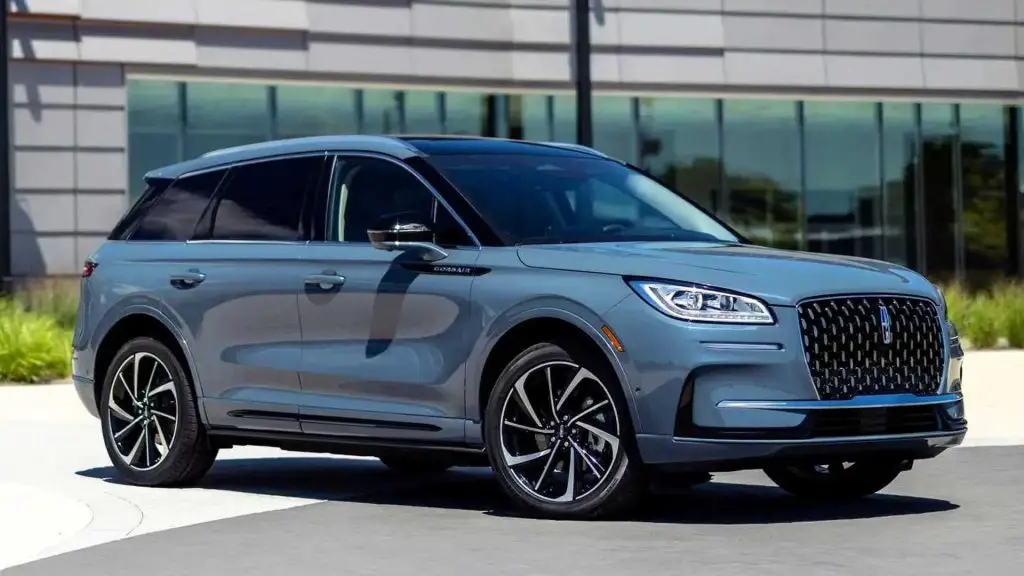 The 2023 Lincoln Corsair is a luxurious crossover that offers a thrilling ride with its precise steering, comfortable seats, and ultra-smooth suspension setup, ensuring a serene and cozy journey. It's equipped with top-notch materials and boasts an exceptional style that has won accolades from reviewers. Along with its impressive fuel economy, this vehicle has only one significant drawback, which is its limited headroom, resulting from the sloping roofline.
7. 2023 BMW X4 – 83% Reliability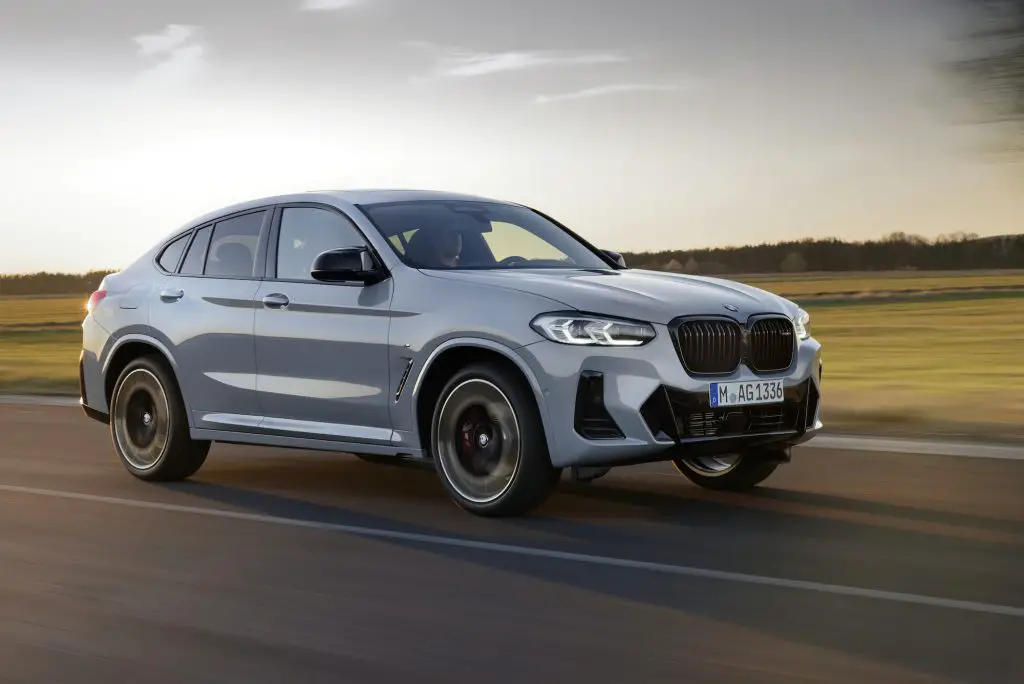 The 2023 BMW X4 is not your typical luxury crossover. With its coupe-like silhouette and daring design elements, this vehicle is sure to turn heads and appeal to those who want to stand out without breaking the bank on a Bentley or Maybach.
Inside the X4, you'll find a comfortable driving space loaded with premium features to ensure you enjoy your time behind the wheel. These include synthetic leather upholstery, power-adjustable front seats, tri-zone automatic climate control, push-button start, a panoramic moonroof, a 12.3-inch touchscreen, wireless integration for Apple CarPlay and Android Auto, and a Wi-Fi hotspot. If you're in the mood for an upgrade, the X4 M provides even more luxury and performance, boasting genuine leather upholstery, heated front seats, and a 16-speaker Harman Kardon sound system.
6. 2023 Genesis GV70 – 84% Reliability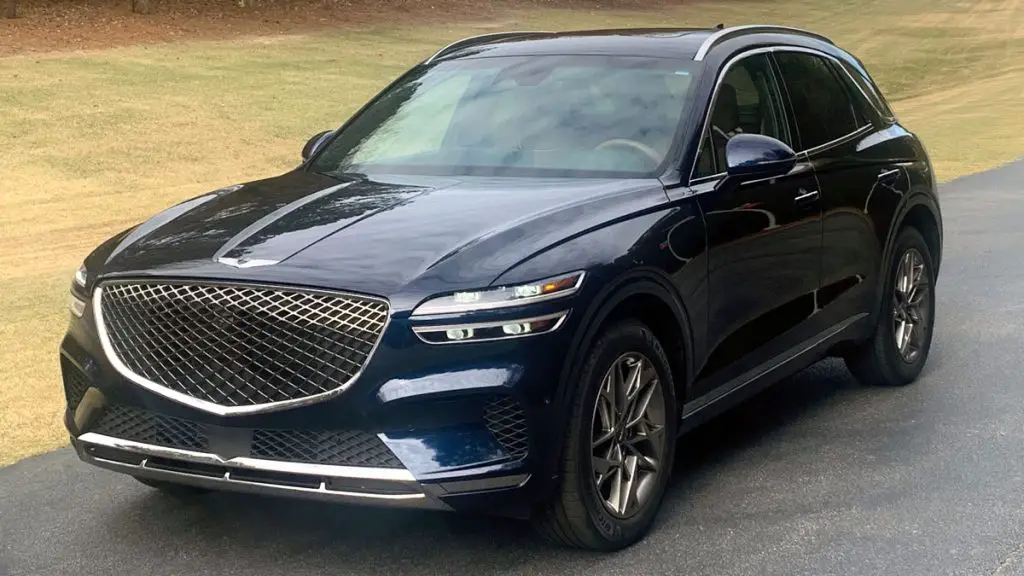 The 2023 Genesis GV70 is the epitome of a luxury crossover. This SUV is well-equipped, spacious, and comfortable, featuring advanced technologies, top-notch safety scores, a multitude of advanced driver assistance systems, and a striking design that is sure to leave a lasting impression.
In addition to its impressive features, the GV70 is also a remarkable performer that offers an exciting and thrilling driving experience. This is thanks to its choice of either a 300-hp, 2.5-liter four-cylinder engine or a 375-hp, 3.5-liter V6 engine, coupled with a smooth-shifting eight-speed automatic transmission and precise steering.
5. 2023 BMW X3 – 85% Reliability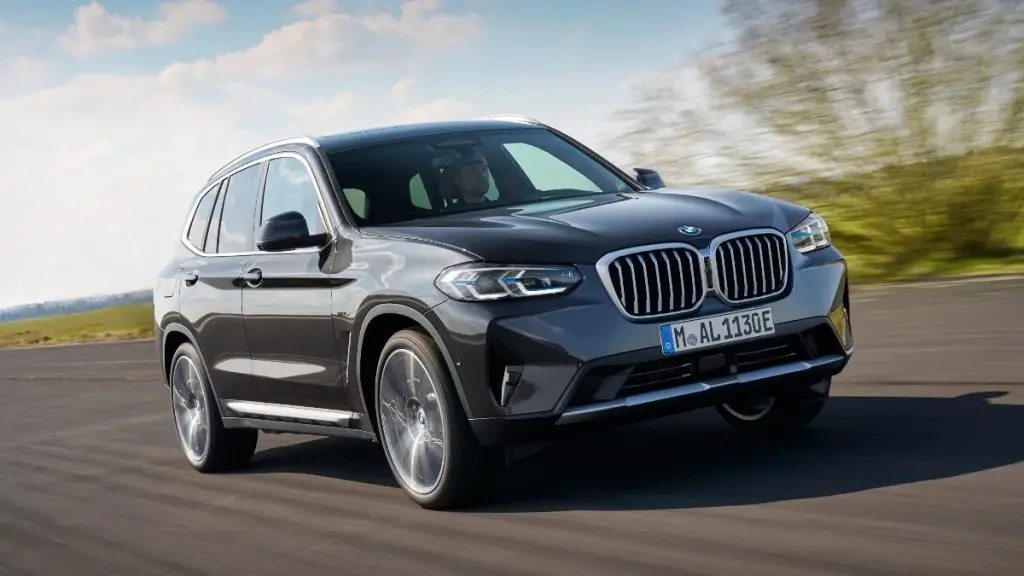 In terms of reliability, the 2023 BMW X3 is among the top luxury crossovers available in the market. However, it's worth noting that the interior may not be as luxurious as some of its competitors, such as the Mercedes-Benz GLC, which boasts a more modern and refined design.
Nevertheless, the X3 provides ample space for passengers and cargo alike. Moreover, it comes with an impressive range of tech features, such as a user-friendly 10.25-inch touchscreen infotainment system with wireless Apple CarPlay and Android Auto, navigation, a Wi-Fi hotspot, and a 12-speaker audio system. The X3 is also a great option for those who prioritize sporty performance, offering a choice of two engines: a 248-horsepower 2.0-liter turbocharged four-cylinder and a 3.0-liter six-cylinder engine that delivers an impressive 382 horsepower. The latter is particularly energetic and lively, propelling this crossover from 0 to 60 mph in just 4.1 seconds.
4. 2023 Buick Envision – 85% Reliability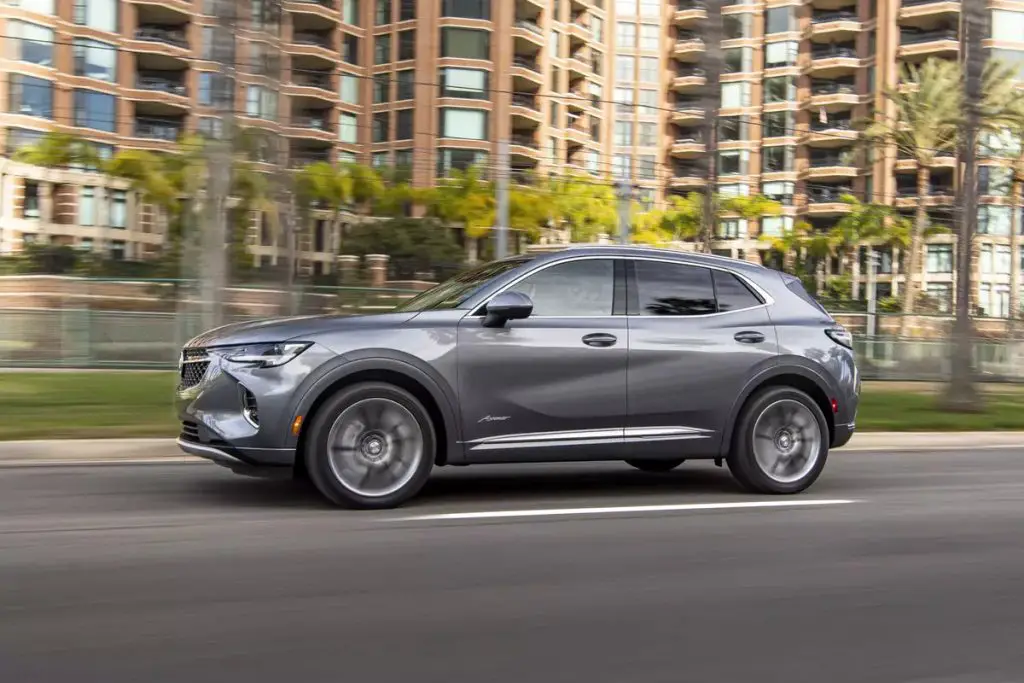 The Buick Envision may not suit everyone's taste, but it is certainly a reliable choice for those seeking an affordable luxury crossover that offers good fuel economy and a host of safety features. Its turbocharged four-cylinder engine, which produces 228 horsepower, can achieve up to 23 mpg in the city and 31 mpg on the highway with front-wheel drive, while all-wheel drive versions get 22 mpg in the city and 29 mpg on the highway. The Envision also boasts an impressive reliability score of 85 percent from J.D. Power and is highly rated by users, making it one of the most dependable luxury crossovers available.
3. 2023 Lexus RX 350 – 85% Reliability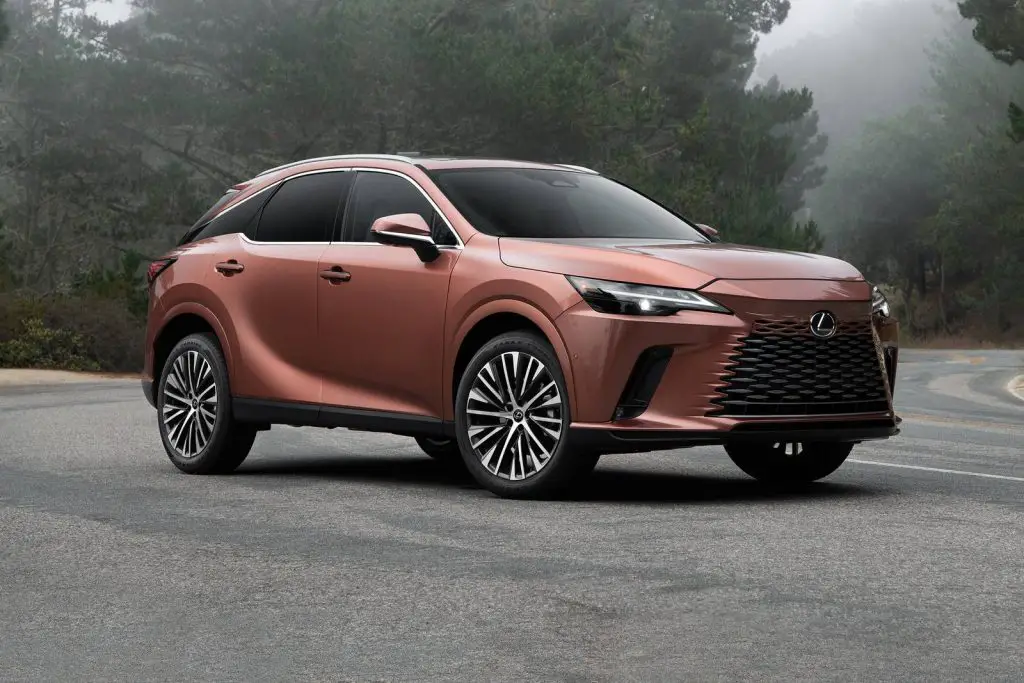 Undoubtedly, a Lexus should be a part of the list of the most reliable luxury crossovers. The 2023 RX 350 is one such car with an impressive reliability score of 85 percent from J.D. Power.
The vehicle's standard features are equally impressive, including heated and power-adjustable front seats, synthetic leather upholstery, keyless entry, a power liftgate, automatic climate control, ambient lighting, wireless Apple CarPlay and Android Auto integration, a 9.8-inch touchscreen, and a Wi-Fi hotspot.
2. 2023 Cadillac XT5 – 86% Reliability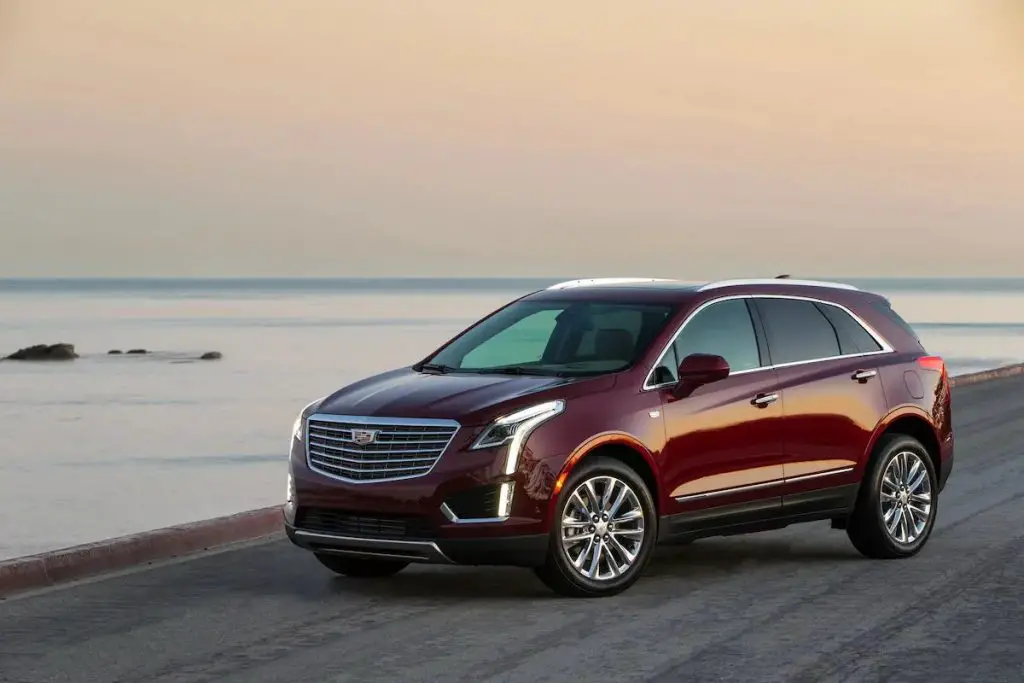 While it may not boast the highest levels of luxury or speed among the luxury crossovers on this list, the XT5 compensates with a host of other impressive features. This midsize crossover has garnered positive reviews, commending its spacious and comfortable seats, good fuel economy, attractive design, and quiet cabin. Its combination of affordability and reliability makes it a highly desirable vehicle.
1. 2023 BMW X1 – 86% Reliability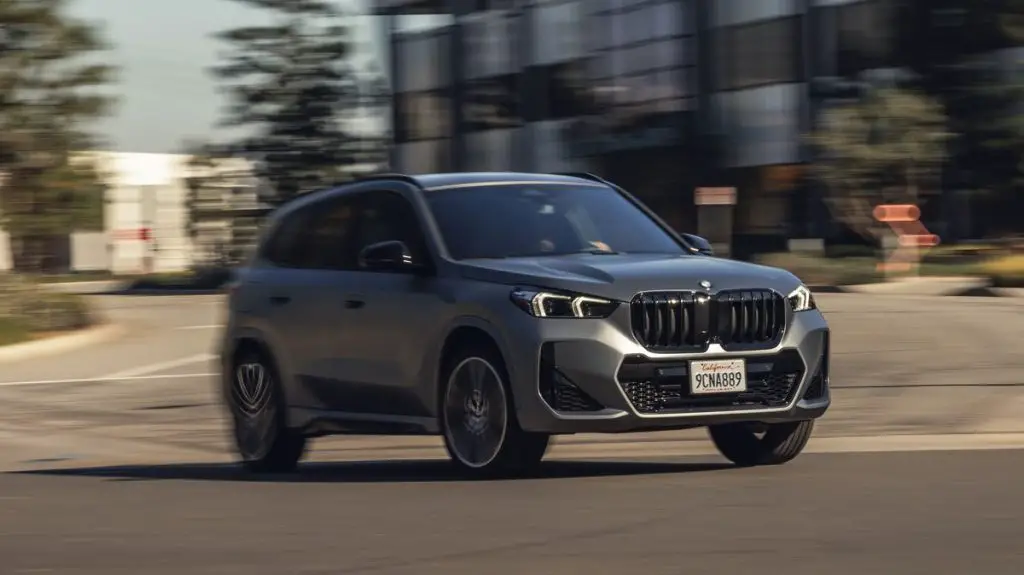 The 2023 X1, the third BMW on our list, is evidence that the brand has put a premium on comfort and reliability in its recent vehicles. It has earned the distinction of being the most dependable luxury crossover with an impressive 86 percent score from J.D. Power.
The X1 also boasts a plethora of standard features, spacious seating, a luxurious interior, a powerful engine, and exceptional ride quality, which have all received accolades from critics and owners alike.