In spite of the fact that a car's primary purpose is to transporting people from one point to the other, there are plenty of expensive and luxurious options on the market that quite prove that cars serve a bigger purpose than moving people from one point to the other. This has prompted the popular question – why do some vehicles cost millions of dollars if their basic task is to help move people around?
The answer to that question lies within each consumer, their net worth, their perceived value of the vehicle, brand loyalty, and the length they're willing to go to land their favorite car. When high-end cars are being discussed, brands like Bugatti, Koenigsegg, and Rolls-Royce are probably the first names that comes to mind. If you take a good look at their vehicles down the years, you'll realize that these automakers have been at the top of the food chain for quite a while and it's hard for anyone to knock them off the that spot. This explains why they produce million-dollar vehicles and still sell out because consumers are not only investing in these supercars, they are also investing in history.
The most expensive cars in the world are happens to be unique creations, some of which were made years ago, but remain on the list even with the production of many other supercars since then. Most of these vehicles are unfortunately unavailable as they were produced in limited quantities and sold out almost immediately after they were released. That's not to say you can't get your hands on second or third-hand options, but the prices included here are what were slammed on them when they were sold as new.
If you're seeking to know about the most expensive cars in the world, below is our top 10 list for 2022.
10. Bugatti Chiron Super Sport 300+ ($3.9 Million USD)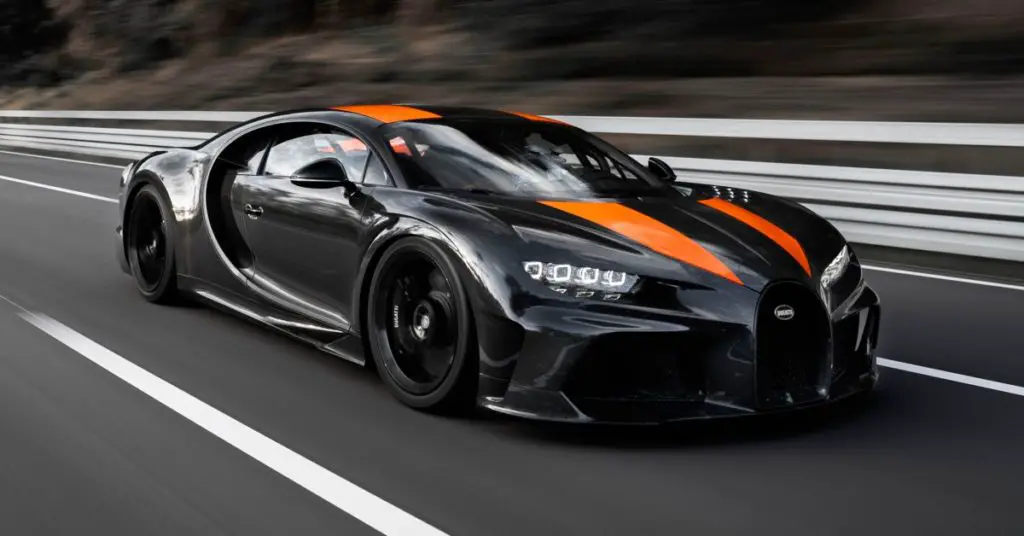 Only 30 units of the Bugatti Chiron Super Sport 300+ was made, and what sets it apart from the rest of the cars on this list is its power. The Chiron Super Sport 300+ was at one point the fastest car in the world and till this moment is still on the list of the top 10 fastest production cars on the planet, with a top speed of 305 mph. The supercar is powered by an 8.0-liter W16 quadruple-turbocharged engine that produces 1600 hp and 1180 lb-ft of torque, and it can achieve 0-60 mph in just 2.3 seconds.The Bugatti Chiron Super Sport 300+ is one of the most expensive cars in the world with a pricing that starts from $3.9 million USD.
9. Lamborghini Veneno Roadster ($4.5 Million USD)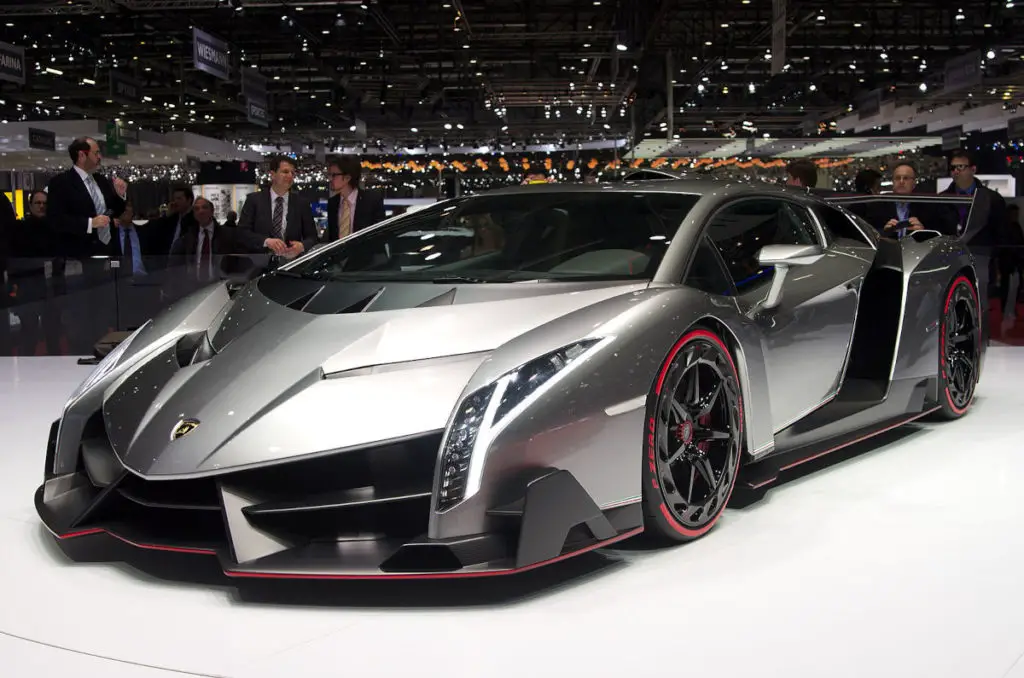 You can't talk about the brands that changed the supercars industry without talking about Lamborghini. We were not surprised when the Italian brand unveiled the Veneno Roadster on an Italian naval aircraft carrier in Abu Dhabi in 2014. The company had teased us severally with glimpses of what we should expect before we finally saw this beast debut in the Middle East. Between that unveiling and 2015, the vehicle sold out as only 9 units were made and they were available in coupe and convertible configurations. Costing an estimated $4.5 million USD each, buyers were given a run for their money, with the Veneno Roadster featuring a 6.5-liter V12 engine that delivers 740 horsepower and 509lb-ft of torque. The engine also helps the vehicle race from 0 to 60 mph in 2.9 seconds. It remains Lamborghini's most expensive vehicle ever.
8. Koenigsegg CCXR Trevita ($4.8 Million USD)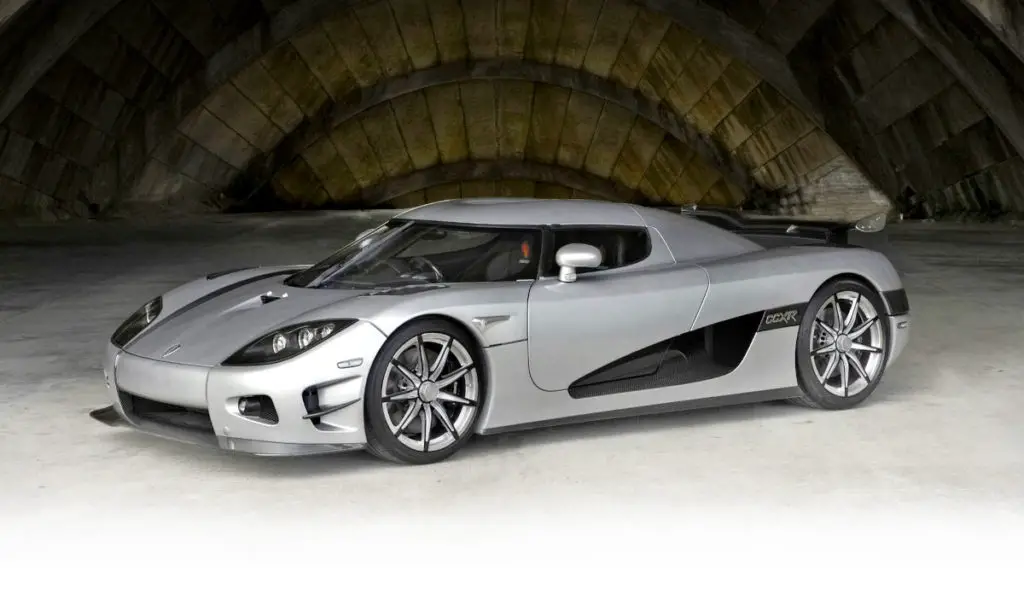 Koenigsegg has proved time and again that you don't have to be in the mainstream automobile market to make the changes that are truly needed, especially when you're only focusing on a particular societal class. The brand will go down in history for its significant contribution to the hypercar market. Only three Trevitas were planned to be produced, but in the end, Koenigsegg could only produce two due to the complexity of the featured diamond weave carbon fiber. It is the rarest Koenigsegg vehicle ever, with each unit being sold for $4.8 million USD. Under the hood of the hypercar is a 4.7-liter twin-supercharged DOHC V8 engine that produces 1018 horsepower and 782lb-ft of torque @ 7000 rpm and 5600 rpm respectively. The vehicle also has a top speed of 245 mph and 0-62 mph acceleration time of 3.2 seconds.
7. Pagani Huayra Imola ($5.4 Million USD)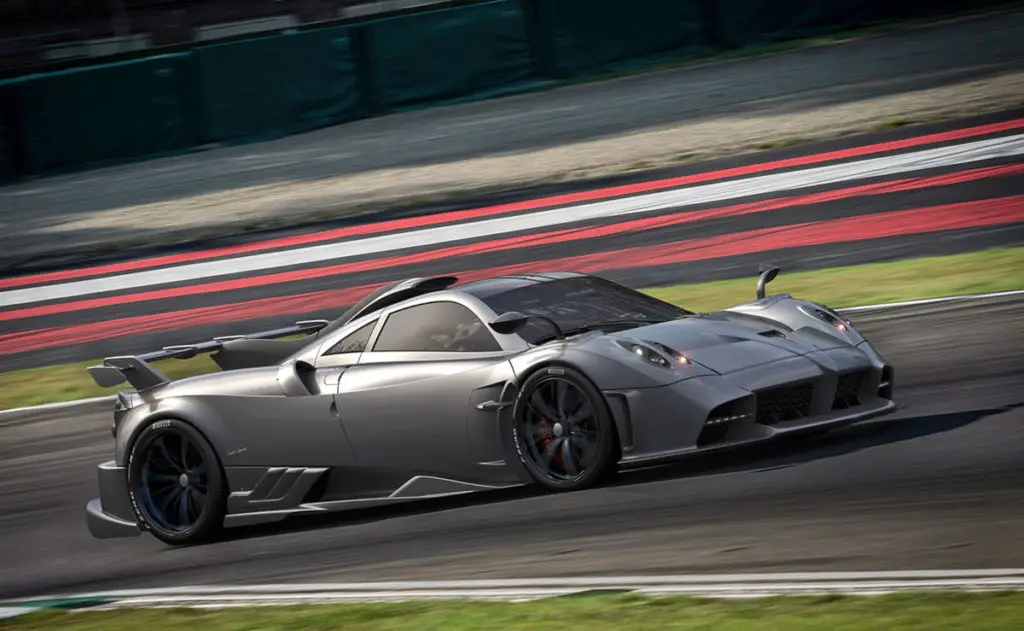 The Imola is named after the famous Imola Circuit where the vehicle went through a high-speed test of 16,000km. Today, it is the most powerful street-legal Huayra model as it runs on a Mercedes-AMG V12 which helps deliver 827 horsepower as well as 811 pound-feet of torque. What makes it different from the standard Huayra includes its seven-section diffuser with orange accents, side skirts, wide fixed rear wing with an integrated stoplight, a large roof scoop, and a shark fan. Only 5 Imola models were produced, with the first one being purchased by a Russian car fanatic, Oleg Egorov.
6. Bugatti Divo ($6 million)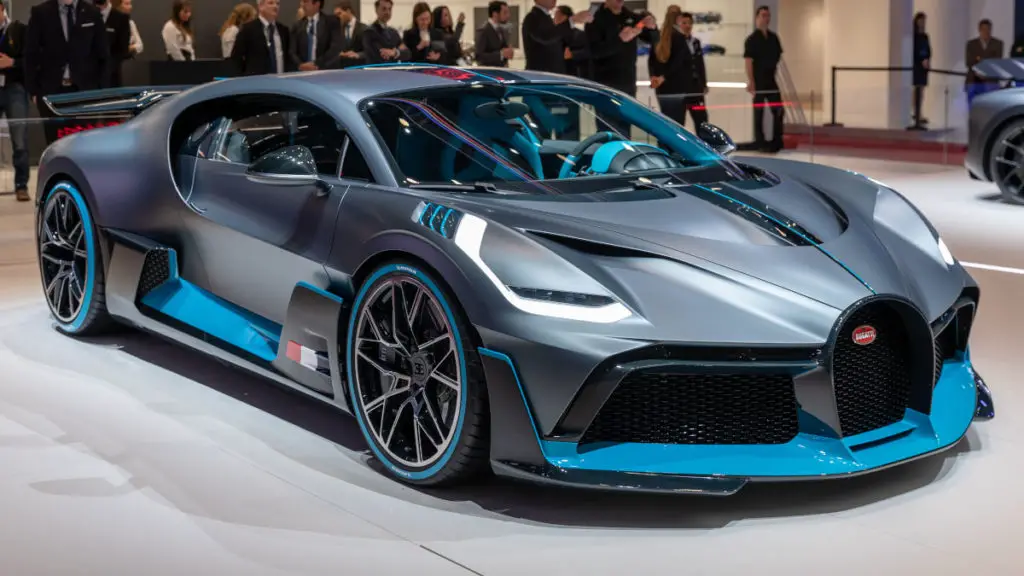 This is not the fastest Bugatti – it's not even as fast as the Chiron, but why is it more expensive? The answer lies in its look, coupled with how the interior is built. Although it is built similar to the Chiron, it is different in a lot of ways including its weight which Bugatti was able to keep very light by keeping interior materials and infotainment to a minimum. A bunch of ultra luxury features is another thing the 40 Divo owners will get to enjoy. The hypercar features a powerful 8.0L W-16 engine with four turbochargers that puts out 1,119 kilowatts and it has a top speed of 236 horsepower with a capability to sprint up to 62 mph from a standstill point in 2.4 seconds.
5. Mercedes-Maybach Exelero ($8 Million USD)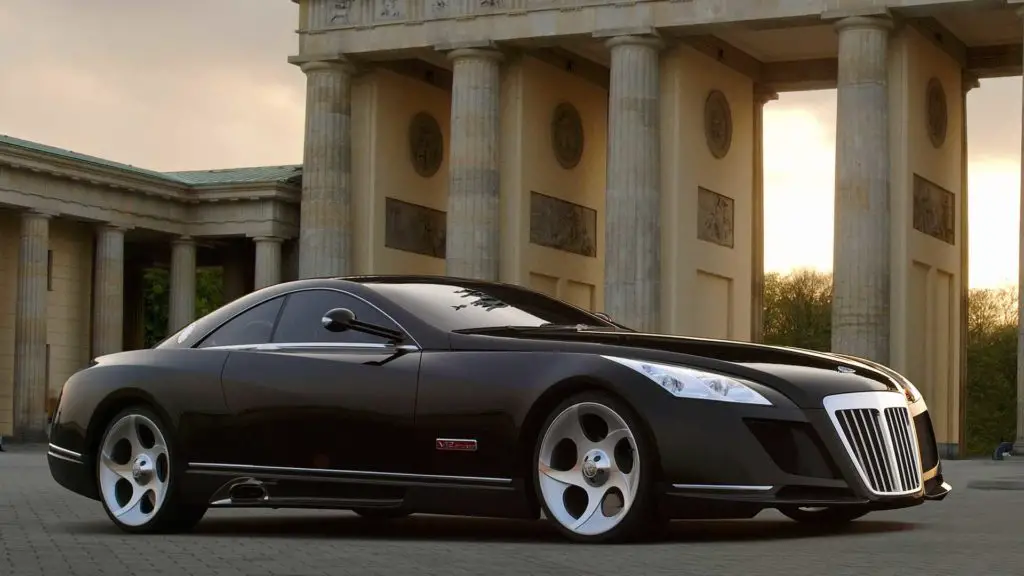 It's always an amazing year for Mercedes, with sales skyrocketing despite the brief pause last year due to the coronavirus pandemic. The Maybach Exelero is one of the vehicles people will talk about for generations to come despite having only been introduced in 2004. The fact that the vehicle was commissioned by Fulda to test their new Carat Exelero tire range proved just how much the vehicle would remain in people's hearts forever. The supercar is powered by a twin-turbo V12 engine that delivers 690 horsepower and 752lb-ft of torque. Its $8 million USD price tag is justified by a top speed of 218 mph and a magical exterior clothed in black.
4. Bugatti Centodieci ($9 Million USD)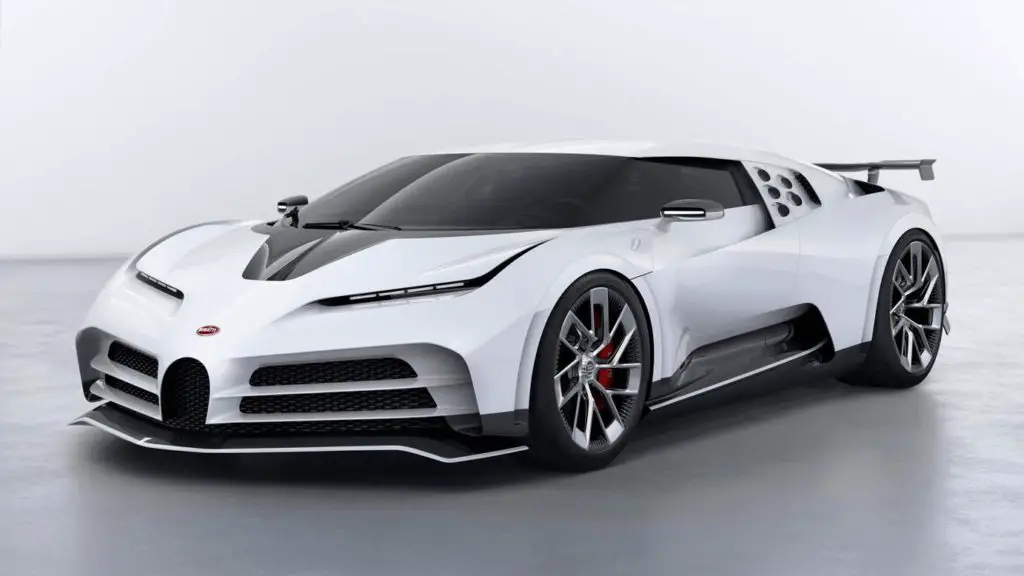 Bugatti continues to justify its position as one of the best to ever grace the supercar industry with the 2021 Centodieci which is slammed with a price tag of $9 million USD, with only 10 units available to be sold. All the 10 units have already sold out, proving again that even the high price would not stop people from investing in history. The Bugatti Centodieci's bodywork is super amazing, and at a glance, you can tell that the vehicle deserves a spot in history. It features a quad-turbo W-16 engine that produces 1557 horsepower. It can also accelerate from 0 to 62 mph in 2.4 seconds with a top speed of 236 mph.
3. Pagani Zonda HP Barchetta ($17.5 Million USD)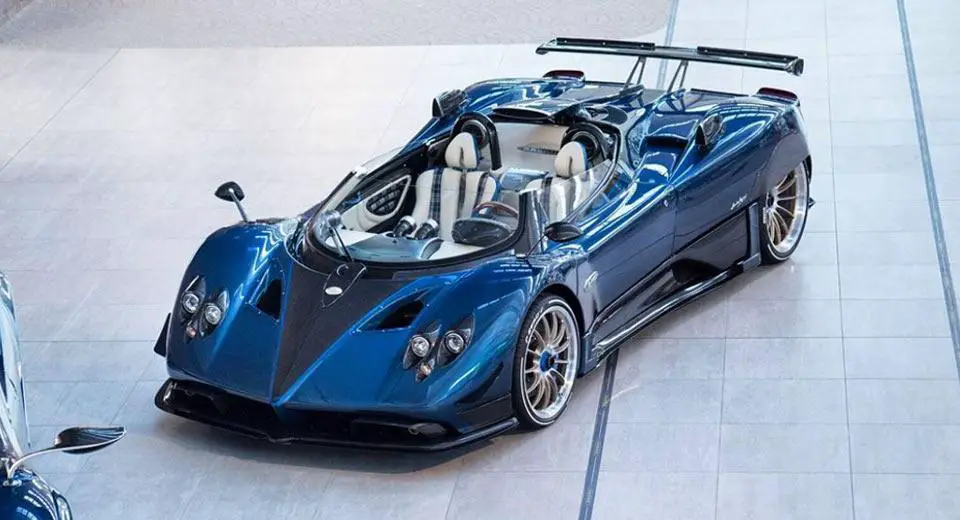 Who would have thought Pagani could create a vehicle worth over $17 million USD, and the first vehicle ever to be produced by the Italian automaker is unsurprisingly the brand's most expensive car. Having achieved success with different models, Pagani decided to make the Zonda HP Barchetta, which, in Italian means 'a little boat'. The Zonda HP Barchetta was produced in three units and all three units have been sold, with the last one having a price tag of $17.5 million USD. The engine under the hood is responsible for the vehicle's top speed of 220 mph and a 0-60 mph acceleration time of 3.4 seconds.
2. Bugatti La Voiture Noire ($18.7 Million USD)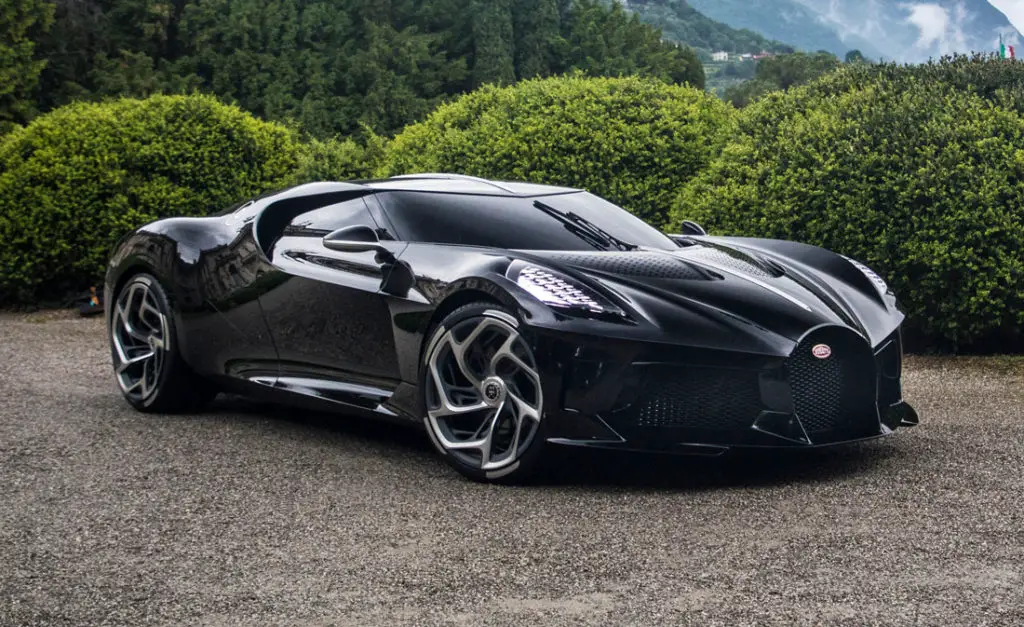 A few years ago, this was the most expensive hypercar available for purchase and would have maintained that top spot if our number one guy didn't take over just recently. Known as "The Black Car" by many, Bugatti raised their game when the La Voiture Noire was introduced back in 2019 with a price tag of $18.7 million USD. Under the hood is a quad-turbo W16 engine that produces an industry-best 1500 horsepower. The engine helps the vehicle sprint up to 60 mph from a standstill in just 2.4 seconds with a top speed of 260 mph.
1. Rolls-Royce Boat Tail ($28 Million USD)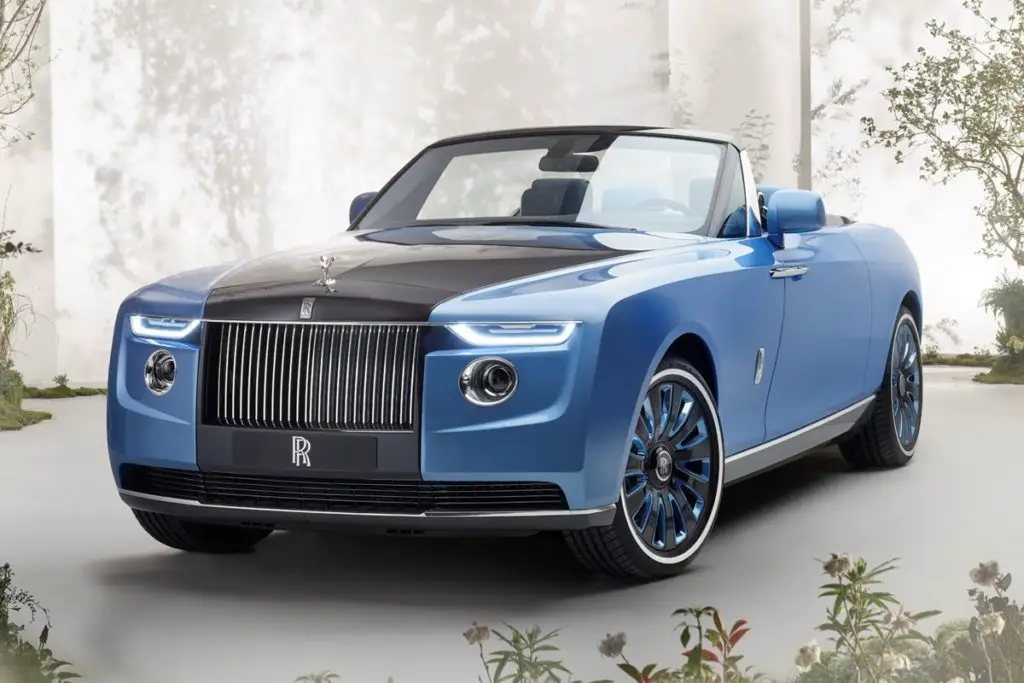 Rolls-Royce labels the Boat Tail "a hand-built masterpiece", and we couldn't agree more as the brand continues to realize a special purpose for the Coachbuild which is set to be the center of attraction for the brand for many years to come. The $28 million-rated supercar justifies every dollar of its price tag with a referential silhouette that will take your mind back to the 1932 Rolls-Royce Boat. The oceanic blue the vehicle sports is enough to catch the attention of car enthusiasts from all across the globe. With the vehicle built just like a boat, don't be surprised that the supercar comes with a double refrigerator that can house clients' favorite drinks. The bottles can be cooled to the optimum serving temperature of the client's preferred vintage. We're also not surprised that Rolls-Royce went back to the Phantom for engine inspiration as the Boat Tail also features a 6.75-liter twin-turbo V12 engine that is capable of producing 563 horsepower.