The revival of the legendary Italian performance brand was further accelerated by De Tomaso's Monday unveiling of the P900 hypercar.
The P72 supercar, a show-stopper powered by a Roush-tuned Ford V-8, marked the beginning of it in 2019.
The V-12-powered P900 hypercar was unveiled as a follow-up by the contemporary De Tomaso. The design is obviously inspired by the P72, but the new rear section has a roof scoop, stabilizer fin, and enormous wing to give the impression of a race car, fueling rumors that De Tomaso is considering entering its own LMH in top-tier endurance racing.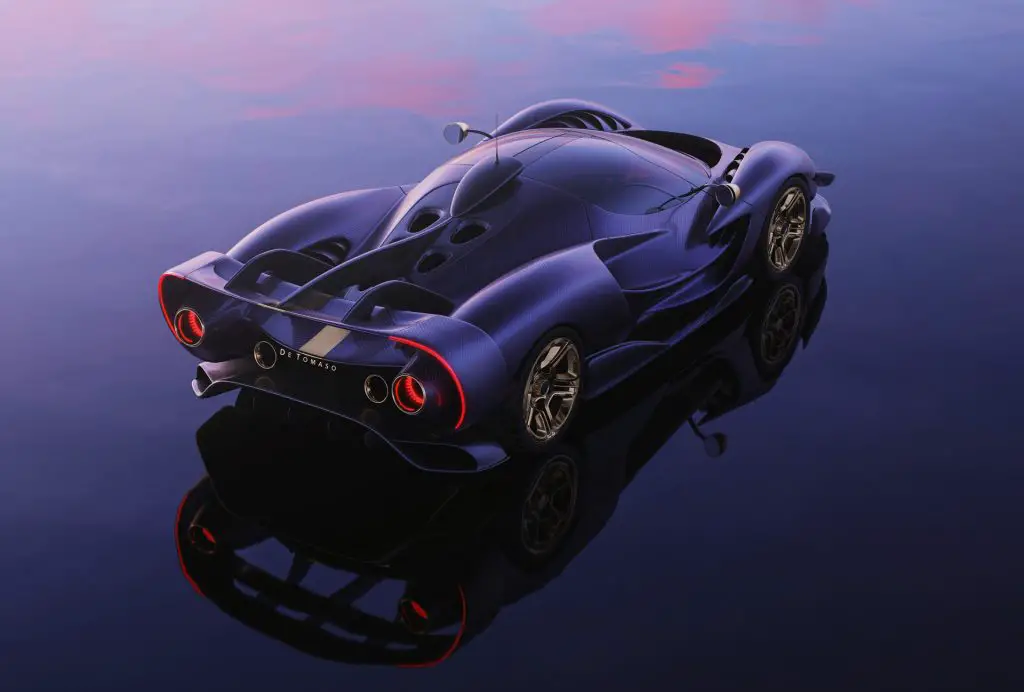 The P900, in contrast to the P72, which was created as a grand tourer, is targeted at track enthusiasts, according to the company, which is keeping details under wraps. The 6.2-liter, 888-horsepower V-12 in the P900 is a special design, according to the manufacturer. There will also be a V-10 available, developed by Judd, a former supplier of power units for Formula 1.
Only 18 P900s, each costing $3 million, will be produced by De Tomaso. The car will debut next summer and production is slated to start in 2024.Prior to that, the main focus is on the P72, which is scheduled to be released in 2023 and will be produced in a batch of 72 vehicles at a plant that will be jointly run by De Tomaso and the German engineering firm Capricorn Group at the Nürburgring. Capricorn is the same company that worked with Porsche to develop the highly successful 919 Hybrid LMP1 race car. Capricorn also assisted in the development of the carbon-fiber monocoque structure that supports the P72 and, presumably, the P900.