All Tesla customers in North America can now access the Tesla Full Self-Driving Beta, according to a tweet from CEO Elon Musk over the Thanksgiving weekend.
"Tesla Full Self-Driving Beta is now available to anyone in North America who requests it from the car screen, assuming you have bought this option," Musk tweeted.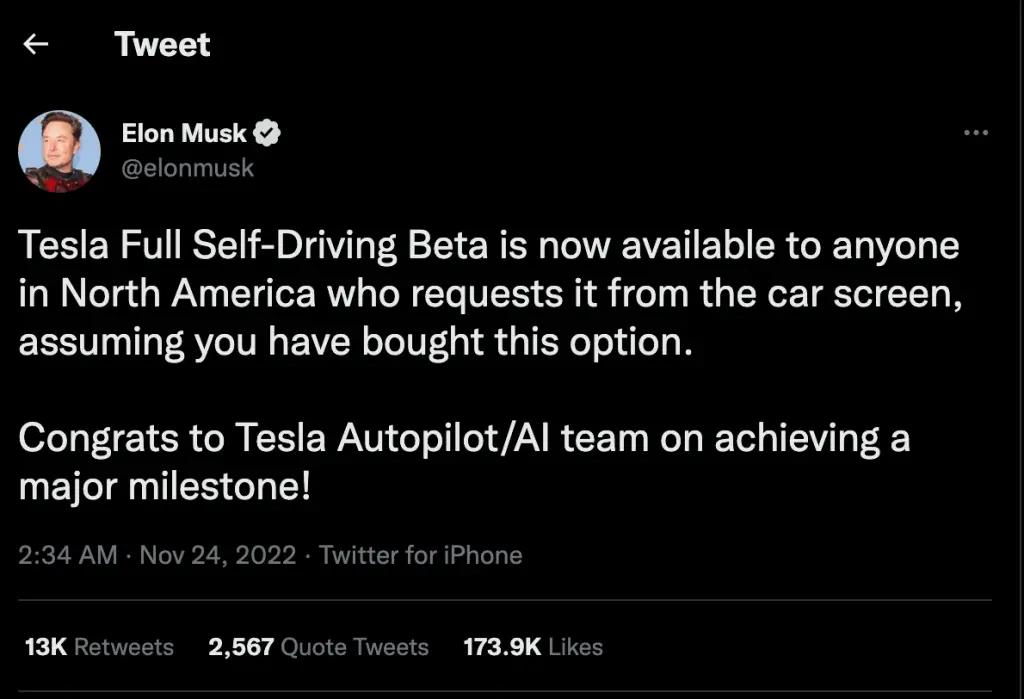 Although Musk has consistently asserted that Full Self-Driving will eventually enable autonomous driving with progressive software updates, despite its name, it does not. The most recent version is still a driver assistance system that demands constant concentration. The present version still doesn't meet Musk's standards, hence the "Beta" prefix.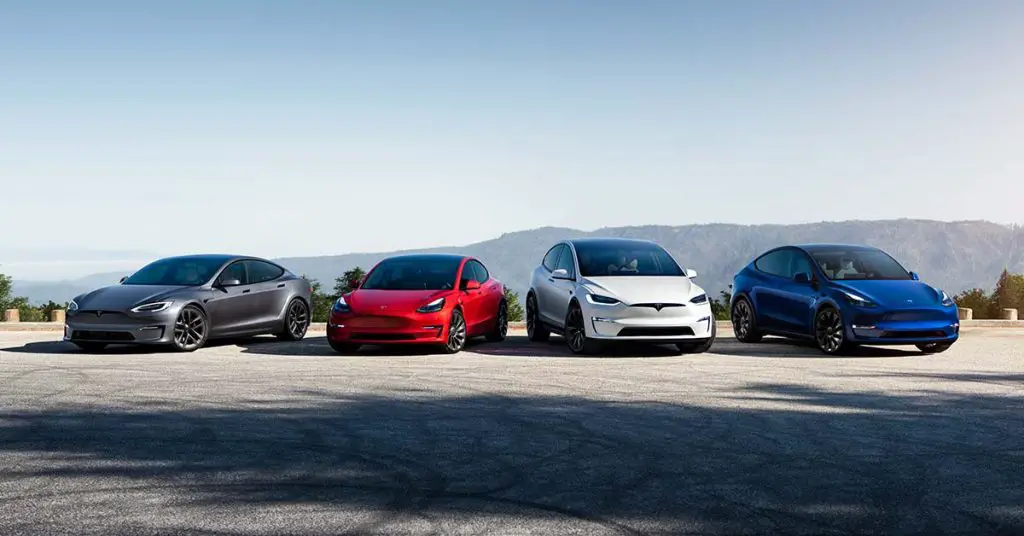 Although it has since made some modifications to the hardware package, Tesla started installing what it initially claimed to be all the required hardware for self-driving in 2016. Tesla demands payment from customers in order to enable Full Self-Driving.
Over the years, the cost of the program has been rising substantially. Tesla increased the price from $5,000 when it was first introduced in 2016 to $10,000 in 2020, $12,000 again earlier this year, and eventually $15,000 in September.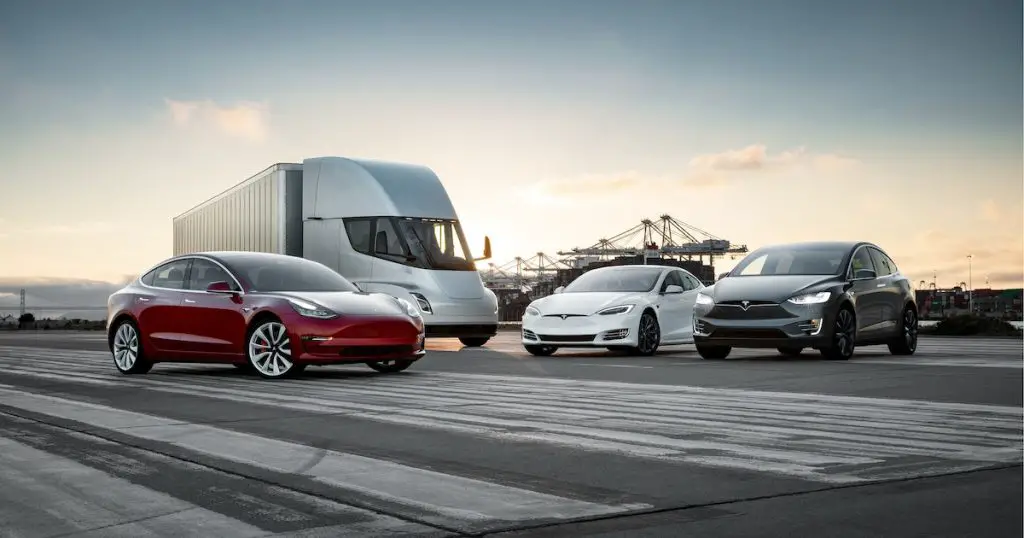 A completely autonomous Tesla, according to Musk, will be able to make money for its owner by participating in a "robotaxi" service, in which vehicles are rented out to paying customers when their owners aren't using them. However, it is unlikely that will occur very soon. In October, Musk stated that Tesla was still awaiting regulatory approval for self-driving vehicles. He also stated that Tesla would deliver a software update sometime in 2023 to demonstrate to regulators that the technology is secure.
In the meantime, those regulators are paying closer attention to Tesla. In 2021, Jennifer Homendy, chair of the National Transportation Safety Board (NTSB), criticized Tesla for giving consumers "beta" software to use on public roads and referred to the Full Self-Driving term as "misleading and irresponsible." After numerous accidents involving Teslas and emergency vehicles, the National Highway Traffic Safety Administration (NHTSA) also launched a safety investigation into Tesla's less sophisticated Autopilot technology that same year.